Ledig stilling på Høyskolen Kristiania
PhD research fellow within the project Digitox - Intrusive media, ambivalent users, and digital detox
Deadline: 15.06.2020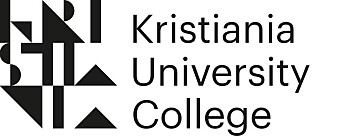 Kristiania University College
Kristiania University College (founded 1914) is an educational foundation with campuses in Oslo and Bergen, and online. We are an accredited college with 10,000 students, 600 employees, and currently four academic schools offering more than 100 programmes with studies in leadership, organisation, technology, marketing, communication, health and creative arts. We have had a formidable growth in recent years, and we will continue to expand. Our ambition is to become Norway's first private independent university.
Kristiania University College is offering a fully funded PhD fellowship in Communication and Leadership Studies. The successful applicant will be included in a team of researchers with ambitious plans to further develop research and pedagogical activities related to Communication and Leadership Studies at the university college.
The PhD fellow will be part of the project Digitox - Intrusive media, ambivalent users, and digital detox, which is a 5-year project funded by the Norwegian Research Council (2019-2023). The project is based on a collaboration between Kristiania University College (HK), University of Oslo (UiO), and University of Bergen with professor Trine Syvertsen, UiO, as principal investigator. Professor Faltin Karlsen, HK, leads a work package about the media and tech industry to which the PhD fellow will contribute. Applicants are recommended to take contact concerning the position. The project description can be provided on request.
The Digitox project analyses digital disconnection and current questions pertaining to the extensive uses of digital media in society. It draws on interdisciplinary perspectives and insights from media studies, game studies, psychology, and related fields about implications and reactions to intensified digital media involvement. The project includes studies of users, media texts, media technology, and public debates about media intrusiveness and overuse. The main focus for this PhD position is dilemmas and responsibilities of actors in the media and tech industry concerning intrusive media technology. This can include app and software developers, media groups and media outlets, and other types of providers of media technology or services. We search for a candidate with a strong interest in the media industry, and in the relationship between media technology and media use. Experience from the media and tech industry is considered a strength. The project cooperate with actors in the Norwegian media industry and the candidate will be included in this collaboration and encouraged to acquire further contacts.

Examples of research topics that can be explored:
Dilemmas in the media industry pertaining to intrusive media products or services
Business strategies, products and services designed to increase media use or to counter media resistance
Apps and software dedicated to help individuals restrict media use
Management and working conditions in the media and tech industry
Relevant approaches include, but are not limited to, conducting participatory observation in the industry, interviews with leaders and employees in the media industry, and discourse analysis of industry documents and digital media products. Experimental media design developed in cooperation with the industry can also be conducted.

Qualifications
The position is directed towards people with background within media and communication studies but is also open for applicants with background from technology studies, psychology, leadership studies and related fields.

Requirements
MA degree in media and communication studies, technology studies, psychology, leadership studies or related fields
Oral and written communication skills in English and fluency in a Scandinavian language
Personal suitability and motivation for the position
Ability to work independently and goal oriented
Strong interest in research topics relevant to the Digitox project
Conditions:
The PhD position requires admission to the Ph.D. program at the University of Bergen, Faculty of Social Sciences. Currently Kristiania University College does not offer a Ph.D. program, and consequently, the selected candidate must be admitted to the Ph.D.-program of the collaborating university. Confirmed admission to this Ph.D. program must be available at the latest six months after signing the employment contract
To be accepted for such a program, it is required that the candidate holds a relevant 180 ECTS bachelor's degree, and a relevant 120 ECTS master's degree (or integrated bachelor and master) with minimum 30 ECTS master thesis, and with grade similar to the Norwegian/European grade B or higher in average and for the master thesis
Because the Norwegian context will constitute (parts of or whole) the empirical field, applicants need to have proficiency in the Norwegian language comparable to level B2/C1 of the European Framework of Reference for Languages. Applicants from outside Scandinavia need to document this with having passed the Bergen-Test
The application must hold:
Motivation letter for the position
A proposal for a research project (max five pages including references) that includes a brief overview of the specific issue the applicant wishes to focus on; ideas regarding planned subprojects and how they relate to the overarching goal of the project; reflections on methods and theoretical perspectives
CV
Other relevant scientific works or papers/presentations
Summary of relevant publications or research experiences
Approved Diplomas and Transcripts (in Scandinavian or English language). The certificates/diplomas must include ECTS grades (A–F)
At least two references
Your Master thesis
We offer:
A full-time PhD research fellowship of 3 years
Working place at the School of Communication, Leadership and Marketing, Kristiania University College. The School is located in downtown Oslo, with numerous amenities, recreational spaces, and urban fun right next door
The opportunity for academic support and development in a large and comprehensive educational and research environment
An active research group and a project group with regular meetings, seminars and support networks
Salary is estimated to be between 450,000 and 480,000 NOK a year.
Kristiania University College welcomes and encourages applications from diverse backgrounds. Women and persons with minority background are particularly encouraged to apply.

Application deadline: June 15th, 2020
Kontaktpersoner: