LEDIG STILLING VED UNIVERSITETET I BERGEN
Associate professor at the Department of Comparative Politics
Deadline: 26.01.2022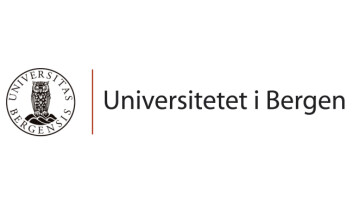 University of Bergen
The University of Bergen is a renowned educational and research institution, organised into seven faculties and approximately 54 institutes and academic centres. Campus is located in the centre of Bergen with university areas at Nygårdshøyden, Haukeland, Marineholmen, Møllendalsveien and Årstad.

There are seven departments and three centres at Faculty of Social Sciences. Read more about the faculty and departments.
UiB - Knowledge that shapes society
Through robust and close interaction with the world around us – globally, nationally and locally – we shall be instrumental in building a society based on knowledge, skills and attitudes.
Do you want to take part in shaping the future?
Associate professor
There is a vacancy for a permanent position as Associate Professor at the Department of Comparative Politics, University of Bergen, in studies of the Arctic with a focus on geopolitics. The position is announced as part of the Nansen-initiative of the University of Bergen, which aims to strengthen the University of Bergen's research and teaching on the high north/Arctic region. At the Faculty of Social Sciences the Nansen-initiative emphasises strengthening research and teaching within geopolitics and different subfields of political science (link and link).
The Department of Comparative Politics is a research-intensive department offering an exciting place for research and education on political institutions, organizations, processes and behaviour at local, national, and international levels. The Department offers bachelor's and master's programmes in comparative politics, as well as a bachelor's programme in European studies. Research at the department is organized in three research groups: Challenges in Advanced Democracies; Democracy and Development; and Citizens, Opinion and Representation.
Work tasks/research field:
Associate professors divide their time equally between research and teaching. We seek a candidate who will strengthen and expand the current research and teaching portfolio at the Department of Comparative Politics, as well as conducting administrative tasks and taking part in committee work.
The candidate is expected to expand the Department's research and teaching activities on the Arctic/high north towards a stronger focus on geopolitics, understood broadly as the interaction and relationship between sub-state, state and supra-state actors, and engage in cross-disciplinary teaching and research initiatives under the Nansen-initiative.
Qualifications and personal qualities:
We seek a candidate who will strengthen and expand the current research and teaching portfolio at the Department of Comparative Politics. The candidate should have an excellent record of research and collaboration and be committed to teaching and supervision.
Applicants must hold a PhD in comparative politics, political science or geopolitics.
The evaluation of the applicant's publications will focus on research published within the last five years. The applicant's record of and plan for future research projects will also be emphasized.
Further emphasis will be placed on the applicant's teaching portfolio. The successful applicant must be willing and able to teach compulsory courses at both graduate and undergraduate level at the department.
The teaching language will be Norwegian or English. The successful applicant must be able to teach in Norwegian or another Scandinavian language within two years.
Experience in initiating, managing and operating externally funded research projects is desirable.
Personal aptitude and cooperative skills will be of great importance.
Applicants are advised to familiarise themselves with the teaching and research profile at the department.
An expert committee will perform a review of the applicants. Based on the expert committee's report, top ranked candidates will then be invited to Bergen for an interview and will be asked to hold a trial teaching session or lecture on a given topic.
The successful candidate is expected to live and work in Bergen and participate in common activities at the department.
Educational competence
Basic teaching training and experience in the supervision of students at university level is a requirement for the position as associate professor (link). This implies completed formal pedagogical training, as well as basic skills in planning, implementation, evaluation and development of teaching and supervision. Should the successful applicant not have such competence at the time of appointment, he/she will be required to document such training within two years of the date of appointment.
Educational competence must be documented in a pedagogical portfolio which should include a documented overview of practical experience and competence as well as a brief reflection statement. The statement should primarily describe the applicant's own teaching philosophy and an evaluation of own teaching in relation to his/her knowledge of students' learning at a higher education level.
We can offer:
A good and professionally challenging working environment.
Salary at pay grade 70 - 75 (code 1011/ Pay range 24) in the state salary scale. This currently amounts to an annual salary of NOK 650 300 – 715 900 before taxes. Further increase in salary will depend on seniority. A higher salary may be considered for a particularly well qualified applicant.
Enrolment in the Norwegian Public Service Pension Fund and good welfare benefits.
The city of Bergen – a welcoming and well-connected European city with a unique mix of vibrant life and extraordinary nature.
Your application must include:
A cover-letter showing motivation for applying as well as a summary of how planned research and teaching activities can strengthen and expand current teaching and research activities on the Arctic at the Department.
CV
Five publications to be considered in the assessment, with information about where this work was published. The evaluation of the applicant's scientific work will focus primarily on research published the last five years.
Complete list of publications
Declarations of co-authorships where it is necessary to clarify your contribution
Teaching portfolio
Certified copies of diplomas and certificates
The contact details of two references
The application and appendices with certified translations into English or a Scandinavian language must be uploaded at Jobbnorge.no.
The closing date is January 26, 2022.
The application has to be marked with: Reference 2021/19757
General information:
Detailed information about the position can be obtained by contacting: Head of Department Leiv Marsteintredet ([email protected])
Practical questions about the application process should be directed to: Senior executive officer Hanne Cappelen ([email protected])
The state labour force shall reflect the diversity of Norwegian society to the greatest extent possible. Age and gender balance among employees is therefore a goal. It is also a goal to recruit people with immigrant backgrounds. People with immigrant backgrounds and people with disabilities are encouraged to apply for the position.
We encourage women to apply. If multiple applicants have approximately equivalent qualifications, the rules pertaining to moderate gender quotas shall apply.
At the Social Science Faculty, female associate professors receive a starting package of 100.000 NOK as research allowance, and gain the right to research leave in half the normal time, i.e. one semester research leave after 1,5 years (link).
The University of Bergen applies the principle of public access to information when recruiting staff for academic positions.
Information about applicants may be made public even if the applicant has asked not to be named on the list of persons who have applied. The applicant must be notified if the request to be omitted is not met.
The successful applicant must comply with the guidelines that apply to the position at all times. Reference is made to the general University regulations that stipulate that, as part of the normal duties of the position and within his/her academic field, the successful applicant may also be required to teach, supervise and carry out examination related tasks outside the organisational unit to which the position belongs.