LEDIG STILLING VED UIT NORGES ARKTISKE UNIVERSITET
1-2 positions as Associate Professor / Professor in Machine Learning
Deadline: 15.12.2020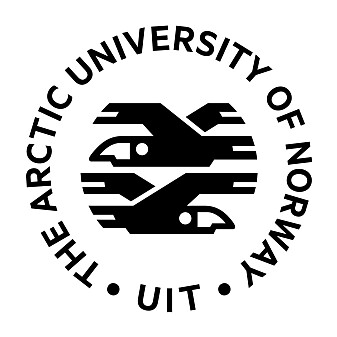 UiT The Arctic University of Norway
UiT is a multi-campus research university in Norway and the northernmost university of the world. Our central location in the High North, our broad and diverse research and study portfolio, and our interdisciplinary qualities make us uniquely suited to meet the challenges of the future. At UiT you can explore global issues from a close-up perspective.

Credibility, academic freedom, closeness, creativity and commitment shall be hallmarks of the relationship between our employees, between our employees and our students and between UiT and our partners.
Faculty of Science and Technology / Department of Physics and Technology
The position
The Department of Physics and Technology has 1-2 permanent positions as professor/associate professor in Machine Learning.
The position will be part of the UiT Machine Learning Group. The Machine Learning Group is an internationally recognized research group spanning fundamental research in methodology and algorithms based on mathematics and statistics to application-driven research motivated by user needs, societal impact and innovation for the private and public sector – and a combination of these. The research group heads Visual Intelligence Visual Intelligence, a new Centre for Research-driven Innovation (SFI), a long-term research program funded by the Research Council of Norway. For this position we are looking for a candidate who actively carries out research within the profile of the Machine Learning Group and the SFI Visual Intelligence to expand our research profile further, with an ambition of engaging students in stimulating learning activities.
The workplace is at UiT in Tromsø. You must be able to start in the position within a reasonable time after receiving the offer.
The position's field of research or work
The UiT Machine Learning Group is active in research on deep learning with artificial neural networks, including both theoretical development of new methodology and studies of the dynamics of learning, explainability, and reliability. We have a strong foundation in more classical machine learning methodology, such as kernel machines and Bayesian statistics. In recent research, we have synergistically combined these powerful methodologies with deep learning to advance the field of machine learning further. We are also conducting research in other fields of machine learning and our research is focusing on extracting knowledge from various kinds of data, including image data, sequential data like time series and text, and multimodal data that combine text, images and other types of measurements and recordings. Visual Intelligence has a main focus on computer vision, particularly to extract knowledge from complex imagery (with a strong focus on medical imagery) and shall be a lead provider internationally of cutting-edge solutions for complex image analysis by solving key challenges in deep learning. Research challenges include: Learning from limited data; developing interpretable deep learning; quantifying uncertainties in predictions; and incorporating contextual information in deep learning analysis systems.
The successful candidate is expected to actively seek external funding (regionally, nationally, and internationally) and to build a project portfolio within the UiT Machine Learning Group and within Visual Intelligence, and to establish a research network. The candidate is expected to contribute to the dissemination of the group/centre's research results, outreach, and in the organization of seminars and workshops such as the group's Northern Lights Deep Learning Workshop http://nldl.org.
The successful applicant will participate in the teaching of machine learning courses and courses in related topics such as signal and image processing to students from undergraduate to postgraduate levels, including providing supervision of master and doctoral thesis projects. Commitment to internationally high standard for teaching quality, recruitment and public outreach activities is expected. Teaching duties will be connected to the newly established study program in Artificial Intelligence at UiT.
Contact
Further information about the position and UiT is available by contacting :
Head of Department of Physics and Technology, Professor Yngve Birkelund: [email protected]
Head of Machine Learning research group, Associate Professor Stian N. Anfinsen: [email protected]
Head of Visual Intelligence, Centre for Research-driven Innovation, Professor Robert Jenssen: [email protected]
Qualifications
You must hold a PhD in machine learning or related relevant fields within e.g. mathematics, statistics, computer science, physics, electrical engineering, and you must document experience in executing independent original research. You should have a strong background in generic machine learning research as documented in publications at a high international level. We are especially seeking candidates that are active in deep learning theory and applications. Experience in medical image analysis will be considered a plus, given that Visual Intelligence will have a heavy focus in that direction, as well as in image analysis in general. In assessing your qualifications and merits, special consideration is given to scientific publications in internationally recognized journals and in high profile conferences such as e.g. IJCAI, AAAI, ICML, NeurIPS, ICLR, CVPR, ECCV, ICCV, AISTATS, etc. You should be creative and be able to take on and develop own initiatives.
The potential for publishing in the most prestigious journals and conference proceedings in machine learning and related fields will be given high emphasis. The publishing record will therefore be assessed with respect to the stage of career of the candidate.
We will emphasize personal suitability in our assessment. We expect you to actively contribute to academic culture, think beyond the core of your own research interests and have good collaboration skills necessary for joint interdisciplinary projects. You must be willing to participate actively in the ongoing development of the discipline, the department, and the university as a whole.
During the assessment, emphasis will be on your potential for research, motivation and personal suitability for the position.
You must be fluent in oral and written English. Applicants who are not fluent in a Scandinavian language must learn Norwegian within 3 years and pass the language exam level C1 ("Bergenstesten" or equivalent).
Qualification requirements for the position as Professor:
Academic level conforming to established international or national standards for position of Professor in the subject area concerned
Documented pedagogical competence
In addition you must document:
Development of the quality of one's own teaching and supervision over time, and
Broad supervision experience, preferably at master's/PhD level, and
Participation in the development of educational quality in academic communities
For a position as professor, you should demonstrate international experience and have a very strong publication record in terms of papers in peer-reviewed journals and other relevant international publication channels. You should document the ability to obtain external funding from relevant sources, and be able to initiate and lead research at a high international level. We will also assess outreach, network and teaching and supervision activities.
To be awarded a professorship, you must document substantially more extensive research of high quality than that required to be awarded a doctorate degree. You must document academic activity at a high level over the previous six years, and that this points forwards towards continued activity at professorial level.
In addition UiT assess applicants according to national guidelines for assessment of professorial competence, decided by the National Faculty Meeting of Mathematics, Science and Technology . You can find the guidelines here
Qualification requirements for the position as førsteamanuensis (Associate Professor):
Norwegian doctoral degree in subject area concerned or a corresponding foreign doctoral degree recognised as equivalent to a Norwegian doctoral degree, or competence at a corresponding level documented by academic work of the same scope and quality
Documented pedagogical competence
For a position as associate professor, you should have an excellent publication record in terms of papers in peer-reviewed journals and other relevant international publication channels. Documented external funding, experience with research leadership and relevant collaboration with industry will be rated positively. As an associate professor, we expect you to aim at developing yourself further to a full professor.
At UiT we put emphasis on the quality, relevance and significance of the research work and not on where the work is published, in accordance with the principles of The San Francisco Declaration on Research Assessment (DORA).
UiT wishes to increase the proportion of females in academic positions. In cases where two or more applicants are found to be approximately equally qualified, female applicants will be given priority.
Pedagogical competence (basic pedagogical competence)
All applicants for teaching and research positions shall document their pedagogical competence.
You must have acquired basic competence for teaching and supervision at higher education level, this include basic skills in planning, conducting, evaluating and developing teaching and guidance.
For information about basic pedagogical competence and teaching portfolio, see: https://result.uit.no/om-pedagogisk-mappe/
The pedagogical competence can be achieved in one of the following ways:
a) Completed education or courses designed to provide teaching competence for teaching at universities and colleges, equivalent to a minimum of 200 hours
b) Practice as a teacher and supervisor in higher education is required, often combined with relevant courses and seminars. Experience with teaching and supervision in higher education corresponding to two years in a full-time position is required. For dosent and professor positions, experience with teaching and supervision in higher education corresponding to three years in a full-time position of is required.
Documentation requirement:
a) Applicants who have completed education or courses designed to provide teaching competence for teaching at universities and colleges, equivalent to a minimum of 200 hours, must attach diploma and curriculum for the completed course.
b) Other applicants shall describe, assess and document their competence as a teacher and supervisor.
The skills must be documented in the form of a teaching portfolio.
If the pedagogical competence can be acquired within two years of appointment, applicants shall not be ranked based on pedagogical competence.
Those who do not satisfy the requirements may be appointed on a permanent basis on the condition that they satisfy the requirements within two years of appointment.
For professor positions, the teaching competence can be developed and documented through a combination of courses and teaching portfolio.
Applicants for professor positions shall also document that the supplementary criteria are satisfied:
Description of and reflection over your work involving development of your teaching and supervision. This should be documented with specific examples that demonstrate development over time, as well as a description of and reflection over the process and result
Description of experience with supervision at master's and PhD level. In addition to describing the scope of the supervision, you shall also summarize your supervision experience and point to possible development areas
Description of and reflection over your own leadership, participation and role in development of the educational quality in the academic community
For a position as professor, the supplementary criteria for a professorial basic pedagogical competence must be met. Those who do not satisfy the requirements for basic pedagogical competence when they are appointment must satisfy them within two years of appointment. UiT offers courses in educational competence to employees.
We offer
Allocation of resources for start-up in the position, including 1-2 doctoral positions at the professor's disposal
The possibility to work in a vibrant group at the forefront of machine learning research
R&D sabbatical conditions which are considered to be some of the best in the country
A good working environment
Good welfare arrangements for employees
Good arrangements for pension, insurance and loans in the Norwegian Public Service Pension Fund
The remuneration for Professor is in accordance with the State salary scale code 1013, and Associate Professor in accordance with code 1011. A compulsory contribution of 2 % to the Norwegian Public Service Pension Fund is deducted. In addition, UiT pays approx. 12 % directly to the Pension Fund on top of the salary.
Employees in permanent positions as professor/associate professor have the right to apply for a paid sabbatical (research and development).
In general, a professor/associate professor spend an equal amount of time on teaching and research and development work, after time spent on other duties has been deducted. As a norm, the time resources spent on administrative duties constitutes 5 % for academic staff in this category of position. The allocation of working hours is flexible and allocated on a case-by-case basis.
Application
The application must be submitted electronically via www.jobbnorge.no and shall include:
Application letter
CV including information relevant for the qualifications and a full list of publications with bibliographical references.
Diplomas and transcripts (all degrees)
Brief research plan and vision statement (1 page) for the next 3-5 years, also identifying internal and external collaboration partners
Documentation of external research funding raised during the career. This documentation should be clear about who had what type of roles in the projects.
Three references with contact information.
Up to ten top scientific publications. Your doctoral thesis is regarded as one work.
Description of your research stating which works you consider most important and a brief description of the other listed works.
Documented pedagogical competence
The documentation must be in English or a Scandinavian language.
Assessment
The applicants will be assessed by an expert committee. The committee's mandate is to undertake an assessment of the applicants' qualifications on the basis of the written material presented by the applicants, and the detailed description draw up for the position.
The applicants who are assessed as best qualified will be called to an interview. The interview shall among other things, aim to clarify the applicants personal suitability for the position and motivations. A trial lecture may also be held.
General information
The appointment is made in accordance with State regulations and guidelines at UiT. At our website, you will find more information for applicants.
The successful candidate must be willing to get involved in the ongoing development of their department and the university as a whole.
A good work environment is characterized by diversity. We encourage qualified candidates to apply, regardless of their gender, functional capacity or cultural background. UiT and will emphasize making the necessary adaptations to the working conditions for employees with reduced functional ability.
More information about moving to Norway and working at UiT: http://uit.no/mobility
According to the Norwegian Freedom and Information Act (Offentleglova) information about the applicant may be included in the public applicant list, also in cases where the applicant has requested non-disclosure.