LEDIG STILLING VED NMBU
Associate professor / Professor within radioecology / environmental radioactivity
Deadline: 03.02.2021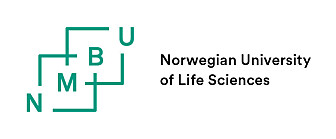 Norwegian University of Life Sciences
NMBU has a particular responsibility for research and education that secures the basis for the life of future generations. Sustainability is rooted in everything we do and we deliver knowledge for life. NMBU has 1,800 employees of which about 250 phd scholarships and 6,000 students. The university is divided into seven faculties and has campuses in Ås and Oslo. We will be co-located in Ås from 2021.

NMBU believes that a good working environment is characterised by diversity.

We encourage qualified candidates to apply regardless of gender, functional ability, cultural background or whether you have been outside the labour market for a period. If necessary, workplace adaptations will be made for persons with disabilities. More information about NMBU is available at www.nmbu.no.


About The Faculty of Environmental Sciences and Natural Resource Management


The Faculty of Environmental Sciences and Natural Resource Management (MINA) works with nature and the environment, sustainable use of natural resources, biological and geological processes.

MINA's employees undertake teaching, research and dissemination within the fields of geology, hydrology and limnology, soil science, environmental chemistry, forestry, ecology, natural resource management, renewable energy, and nature-based tourism.

Our vision is to be a key actor in knowledge production and dissemination, and our goal is to deliver research of high, international quality, and varied and excellent teaching. The faculty's employees are significant participants within their respective fields of expertise, both nationally and internationally. The faculty is dominated by a vital research culture and high levels of scientific production.

The faculty has about 200 employees, 90 PhD students and 650 students.
Do you want to be part of a multidisciplinary and international environment within the broad field of radioecology?
About the position
Faculty of Environmental Sciences and Natural Resource Management (MINA) at Norwegian University of Life Sciences (NMBU) invites applications for a full-time, permanent position as Associate Professor/Professor in Radioecology with special responsibility for teaching and research in the areas of radioecology, radiochemistry and radioecotoxicology.
The successful candidate will join colleagues in the Environmental Chemistry Section covering a broad field of environmental chemistry, radiochemistry, analytical chemistry, radioecology and ecotoxicology. Research within radioecology includes studies on the speciation, source term, mobility and transfer, uptake and effects, modelling and risk assessment of radionuclides together with other inorganic elements.
Our courses serve many different study programs and we wish to complement and strengthen our teaching and research to create a robust and future-oriented research group to substantially improve the ability to assess the radiological risks from environmental radioactivity, also combined with other stressors.
Our core objective is to provide the scientific basis for impact and risk assessments which underpin management of radiation risks in combination with interacting stressors. We will provide new scientific knowledge and tools for better protection of people and the environment from harmful effects of radiation within the fields of
Source terms and release scenarios
Ecosystem transfer
Biological responses
Impact and risk assessment
Our ambition is to be nationally leading and internationally highly recognized within education and research in these areas. The Section currently leads the Center of Environmental Radioactivity, which is a 10-year centre of excellence funded by the Research Council of Norway, with funding through 2022. For more information on our education and research, please see here.
Main tasks
The successful candidate is expected to take lead or take part in courses provided by the Environmental Chemistry Section, with his/her field of expertise and supervise MSc and PhD students within the broader field of radioecology. A list of the courses given by the section can be found here.
The candidate is also expected to take part or be responsible for development of both existing and new courses within the group.
We expect the successful candidate to develop a research program linking his/her area of expertise to the research of section colleagues.
Candidates who see the benefit of conducting their research in a multidisciplinary and international campus environment will be preferred.
Based on the required expertise and experience outlined above, the person to be employed will have the following main duties within his/her field:
Develop and maintain courses (BSc, MSc) within the strategic priorities of MINA and the Environmental Chemistry section
Initiate, achieve funding and undertake research within the strategic priorities of MINA
Supervise MSc and PhD students
Participate in administrative duties
Provide services to the university, profession, and community
We have compiled a deliberation for this position.
Competence
Required Academic qualifications
The successful candidate should hold a PhD degree in a relevant field within radioecology/environmental radioactivity/radiochemistry or within inorganic chemistry/environmental chemistry with research focus on environmental radioactivity. Either way, the candidate should have an academic background that matches the expertise and tasks mentioned above.
The following experiences and skills will be emphasized:
Ability to initiate, achieve funds, and complete research projects
Expertise and experience within the broad field of radioecology.
Pedagogic and administrative proficiency
Teaching and supervision experience
Quality, relevance, and volume of scientific publications
International collaboration and experience
The applicant's vision for his/her future research and teaching at NMBU
Good skills in English
Capable to teach in a Scandinavian language. If the candidate does not have a command of the Norwegian or Scandinavian language, he/she must be willing to learn and teach in Norwegian within two years.
A background in other disciplines will still be considered if the research or teaching experience is within the broad field of radioecology.
You need to:
Have high working capacity and motivation for cooperation with other groups at the faculty
Have good communication skills, ability to establish new contacts and develop networks
Have ability to create a welcoming and productive working environment for colleagues and students
Required for the position as associated professor:
Doctoral degree in the subject area concerned
Documented educational competence using a "teaching portfolio" with a description of;
Pedagogical qualifications, completed a programme of at least 200 hours and pedagogical experience
Teaching-, pedagogical- and tutoring experience
Basic teaching skills in planning, implementation, evaluation and development of teaching and supervision
Those who do not meet the educational requirements for employment shall be required to meet them within two years of employment.
Required for the position as professor:
Professor competence at the scientific level in accordance with established national standards
Documented educational competence using a "teaching portfolio" with a description of;
Pedagogical qualifications, completed a programme of at least 200 hours and pedagogical experience
Teaching experience at higher and lower degree levels
Broad experience of supervision, preferably at master's degree/PhD level
Quality development in own teaching and supervision over time
Participation in work to develop quality of education in the academic community
Scientific leadership experience, and ability to communicate, network and collaborate in research and teaching
In exceptional cases, a professor may be hired subject to the requirement of documented pedagogical competence being met within two years.
Remuneration and further information
The position is placed in government pay scale position code 1011 Associate Professor, wage framework 24, salary grade (61-77) (NOK 545.300-744.600) or 1013 Professor, salary grade (72-80) (NOK 670.100 – 817 000), depending on qualifications.
For further information, please contac:
Pursuant to the Personal Data Act, we will hereby notify you that the report of the expert committee will be sent to all applicants.
Application
To apply online for this vacancy, please click on the 'Apply for this job' button above. This will route you to the University's Web Recruitment System, where you will need to register an account (if you have not already) and log in before completing the online application form.
Application deadline: 03.02.2021
Up to ten publications selected by the applicant as most relevant must be attached to the application. If it is difficult to identify the contribution of the applicant in multiple-author publications, a short explanation about the applicant's part of the work is suggested.
Applicants must also enclose documentation of their educational competence, called an educational directory.
See: NMBU's guide for applicants and members of the expert committee for documentation and assessment of educational competence for a position as associate professor. Or
NMBU's guide for applicants and members of the expert committee for documentation and assessment of educational competence for a position as professor
Printed material which cannot be sent electronically should be sent by surface mail to Norwegian University of Life Sciences, Faculty of Environmental Sciences and Natural Resource Management (MINA), P.O. Box 5003, NO-1432 Ås, within 03.02.2021. Please quote reference number 20/05285.
Applicants invited for an interview will be asked to present verified copies of diplomas and certificates.