LEDIG STILLING VED NMBU
Associate professor position within animal functional genomics
Deadline: 15.09.2021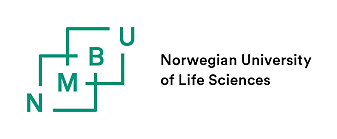 Norwegian University of Life Sciences
NMBU has a particular responsibility for research and education that secures the basis for the life of future generations. Sustainability is rooted in everything we do and we deliver knowledge for life. NMBU has 1,800 employees of which about 250 phd scholarships and 6,000 students. The university is divided into seven faculties.

NMBU believes that a good working environment is characterised by diversity.

We encourage qualified candidates to apply regardless of gender, functional ability, cultural background or whether you have been outside the labour market for a period. If necessary, workplace adaptations will be made for persons with disabilities.

More information about NMBU is available at www.nmbu.no.


About The Faculty of Biosciences


The Faculty of Life Sciences (BIOVIT) aims to help shape the future food- and bio-production of through teaching and research within biology and sustainable production and use of plants, livestock and fish. The faculty has an annual turnover of approx. 250 million kroner. The faculty is organized into nine research sections: Genome biology, Breeding and Quantitative Genetics, Ruminant Nutrition and Physiology, Ethology and Animal Environment, Nutrition and Physiology, Agroecology, Genetics and Plant Breeding, Plant Protection and Food Crops, Pant Biology and Biotechnology. The faculty has seven large and small research centers and laboratories, including a center for outstanding innovation (CFI) - Foods of Norway. The faculty is responsible for bachelor's and master's degrees in Aquaculture, Biology, Animal Science and Plant science as well as English-language master's degrees in Agroecology, Plant Sciences, Feed Manufacturing Technology and Genome Sciences. The faculty is responsible for PhD degrees in animal science and plant science. The faculty currently has about 550 bachelor and master students and 90 PhD students. The faculty has about 220 employees and its own faculty administration.

The Department of Animal and Aquacultural Sciences provides fundamental, innovative research and practical solutions to improve productivity and sustainability across the agriculture and aquaculture sector. Currently, disciplines within the department include Animal Nutrition and Feed Technology, Ethology and Animal Environment, Breeding and Quantitative Genetics, and Genome Biology.
Are you interested in applying genomic technologies to understand how variation in genomes affect an individual's phenotype?
About the position
The Department of Animal and Aquacultural Sciences, Faculty of Biosciences at the Norwegian University of Life Sciences (NMBU) has a vacant position as associate professor within animal functional genomics.
The successful candidate will join the multidisciplinary Genome Biology research group, which possess expertise in genetics, evolutionary and comparative genomics, bioinformatics and systems biology. This group includes 2 full-time professors, 2 associate professors, 22 postdocs/researchers, 13 PhD students and 10 research technicians, teaming up within Centre for Integrative Genetics (CIGENE; www.cigene.no).
CIGENE has a strong aqua- and agri- research profile, with key strengths in application of 'omics' data to understand the genetic architecture of complex traits.
The group has a track-record in high-impact publishing and development of invaluable genomic resources for agricultural and marine species. CIGENE has also established excellent wet lab facilities for automated high-throughput omics, as well as a connected dry-lab with bioinformatics specialists.
Main tasks
The selected candidate will take a central role in innovating and expanding the Faculty's research portfolio within functional genomics and genome biology, including genomics and gene editing technologies to better understand genotype-phenotype associations in aqua- and agriculture.
The appointed candidate will take part in the Faculty's teaching and supervision of BSc, MSc and PhD-students.
Communicating key results and new methodologies to industry, as well as engaging with industry partners will also be a part of the position.
Competence
Required qualifications and competence:
PhD degree in genomics, molecular biology or similar.
Strong record of peer-reviewed publication and independent research in genomics, molecular biology or related areas of research.
Comprehensive lab experience within modern functional genomics, genome sequencing and cell biology techniques.
A successful candidate must within two years of appointment be able to document adequate educational competence ("teaching portfolio") contained by; i) pedagogical qualifications, ii) teaching-, pedagogical- and iii) basic teaching skills in planning, implementation, evaluation and development of teaching and supervision. "Teaching portfolio" must be filled in and attached as part of the application.
Excellent communication skills both to the scientific community and to a broader audience.
If the appointee is not fluent in a Scandinavian language, they should participate in a formal language-training course and, within a two-year period, learn sufficient Norwegian to participate actively in all functions the position may involve.
Desired qualifications and competence:
Experience writing successful grant applications.
Teaching experience at the university level, and a track record showing the successful supervision of postgraduate students.
Comprehensive experience with genome sequencing and high-throughput genotyping technologies
Practical experience with functional genomic techniques (ATAC-Seq, CHIP-Seq, Hi-C etc.) analysis and interpretation.
Practical experience with CRISPR-Cas9 or other gene editing approaches.
Proven record in establishing and managing research projects.
Personal skills:
Excellent written and verbal communication skills.
Outstanding collaborative and communicative skills.
Strong, professional commitment to excellence in research and teaching
Ability to realize scientific synergies between individual researchers and research groups
Strong potential for independent thinking displaying initiative and careful creative thought.
Motivated and committed team-player with the desire to obtain external funding and build a strong research and teaching network
Analytical and academic approach to research questions
Remuneration and further information
The position is placed in government pay scale position code 1011 Associate professor, wage framework 24, salary grade 61-77 (NOK 553.500 – 752 800) on the Norwegian Government salary scale upon employment depending on qualifications.
For further information, please contact:
Application
To apply online for this vacancy, please click on the 'Apply for this job' button above. This will route you to the University's Web Recruitment System, where you will need to register an account (if you have not already) and log in before completing the online application form.
Application deadline: 15.09.2021
Applications should include (electronically) a letter of intent, curriculum vitae, full publication list, copies of degree certificates and transcripts of academic records (all certified), and a list of two persons who may act as references (with phone numbers and e-mail addresses).
Up to ten publications selected by the applicant as most relevant must be attached to the application. If it is difficult to identify the contribution of the applicant in multiple-author publications, a short explanation of the applicant's role in the work should be added.
The applicant is also requested to submit a description of a research plan for the position limited to three pages.
Applicants must also enclose documentation of their educational competence, called an educational directory. See NMBU's guide for applicants and members of the expert committee for documentation and assessment of educational competence for a position as associate professor.