LEDIG STILLING VED NMBU
Professor II / Associate professor II in Ethics and Law of Data Science
Deadline: 15.02.2022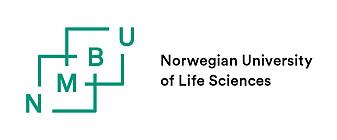 Norwegian University of Life Sciences
NMBU has a particular responsibility for research and education that secures the basis for the life of future generations. Sustainability is rooted in everything we do and we deliver knowledge for life. NMBU has 1,900 employees of which about 300 phd scholarships and 6,700 students. The university is divided into seven faculties.

NMBU believes that a good working environment is characterised by diversity.

We encourage qualified candidates to apply regardless of gender, functional ability, cultural background or whether you have been outside the labour market for a period. If necessary, workplace adaptations will be made for persons with disabilities.

More information about NMBU is available at www.nmbu.no.


About The Faculty of Science and Technology


The Faculty of Science and Technology (REALTEK) develops research-based knowledge and educates civil engineers and lecturers needed to reach the UN's sustainability goals. We have approximately 150 employees, 70 PhD students and soon 1500 students. The education and research at REALTEK cover a broad spectrum of disciplines.

This includes data science, mechanics and process engineering, robotics, construction and architecture, industrial economics, environmental physics and renewable energy, geomatics, water and environmental engineering, applied mathematics as well as secondary school teacher education in natural sciences and use of natural resources such as in agriculture, forestry and aquaculture. The workplace is in Ås, 30 km from Oslo.
We seek a competent expert to educate the next generation of data scientists and informatics teachers in the ethical and legal aspects of data science.
About the position
A professor II/associate professor II position in Ethics and Law of Data Science (20% four-year fixed-term position) is available at the Department of Data Science at the Faculty of Science and Technology (REALTEK). At REALTEK, you will meet highly motivated students and a vibrant research environment in applied data science, ranging from biomedical imaging via process control and robotics to business analytics. We also train engineers across a wide range of fields and high school teachers.
We are looking for a candidate to develop and teach courses which introduce students to the ethical and legal aspects of managing and analyzing data, covering
ethical and societal aspects of data science such as the balance of privacy, rights and informational self-determination of the individual vs companies and institutions, and
regulatory and legal aspects of data science with a focus on Norwegian and European law.
We also expect you to share your expertise with researchers in data science and related fields to increase ethical reflection and legal compliance within our research projects and to provide guidance to master students.
For details about NMBU, the Faculty of Science and Technology, the Department of Data Science, as well as about detailed requirements for this position, please see the Additional Information for Applicants.
Main tasks
Develop and teach courses on ethical and social as well as legal and regulatory aspects of data science
Provide guidance to master and doctoral students
Competence
Required academic qualifications:
Doctoral degree in a relevant field
Academic publications on ethical or legal questions in data science
Active involvement in ethical or legal aspects of data science in academia, business or the public sector
The ability and desire to teach
A strong interest in the effects of data science on society
For a position as professor II additionally

professor competence at the scientific level in accordance with established international or national standards
scientific leadership experience, and the ability to communicate, network and collaborate in research and teaching
Desired academic qualifications:
Teaching experience in academia, preferably formal training in university pedagogics (you can pursue such training while at NMBU)
Required language skills:
Excellent spoken and written English
Fluency in Norwegian, Swedish or Danish is an advantage
Required personal skills:
Ability to engage students and colleagues
Personal suitability for the position will be emphasized.
NMBU aims to build a more diverse and gender-balanced staff. We therefore encourage women in particular to apply.
Remuneration and further information
Depending on qualification, the position is placed in government pay scale position code:
1013 Professor II, salary grade 72–84 (NOK 677.600– 919.700 for 100% position)
1011 Associate Professor II, wage framework 24, salary grade 68–77 (NOK 626.100­–752.800 for 100% position)
Pursuant to the Personal Data Act, we will hereby notify you that the report of the expert committee will be sent to all applicants.
For further information, please contact:
Professor Hans Ekkehard Plesser, Department Head Data Science, e-mail: [email protected]; phone: +47 6723 1560
General Information to applicants.
Application
To apply online for this vacancy, please click on the 'Apply for this job' button above. This will route you to the University's Web Recruitment System, where you will need to register an account (if you have not already) and log in before completing the online application form.
Application deadline: 15.02.2022
Applicants invited for an interview will be asked to present verified copies of diplomas and certificates.
Your application must contain
an application letter describing your motivation for and suitability to the position
a CV including a list of publications
sketches of courses you would like to offer
a description of your academic teaching experience, preferably according to NMBU's guidelines for professors or for associate professors
sketches of courses you would like to
up to ten publications including a description of your contribution to multi-author papers