LEDIG STILLING VED UNIVERSITETET I BERGEN
Researcher (temporary) - Department of Biomedicine
Deadline: 08.08.2021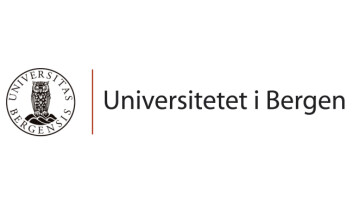 University of Bergen
The University of Bergen is a renowned educational and research institution, organised into seven faculties and approximately 54 institutes and academic centres. Campus is located in the centre of Bergen with university areas at Nygårdshøyden, Haukeland, Marineholmen, Møllendalsveien and Årstad.

There are five departments and seven centres at Faculty of Medicine.
UiB - Knowledge that shapes society
Through robust and close interaction with the world around us – globally, nationally and locally – we shall be instrumental in building a society based on knowledge, skills and attitudes.
Do you want to take part in shaping the future?
Researcher (temporary position)
At the Faculty of Medicine, Department of Biomedicine, a full-time temporary position as researcher is available for a period of 23 months. The position is external financed by The Neuro-SysMed Centre and for the time being a part of the project "Therapeutic correction of dysfunctional protein-protein interactions involved in dopamine synthesis and transport".
About Neuro-SysMed
Neuro-SysMed is a Center of Excellence for Clinical Treatment Research in Neurology, hosted at Haukeland University Hospital (HUS) and the University of Bergen (UiB). The Center is led by Professor Kjell-Morten Myhr (Center Director and Head for Multiple Sclerosis) and Professor Charalampos Tzoulis (Vice Center Director and Head for Neurodegeneration). Neuro-SysMed carries out clinical and translational research, with the main goal of discovering and testing effective treatments for: Parkinson's disease (PD), different forms of dementia including Alzheimer's disease (AD), multiple sclerosis (MS) and amyotrophic lateral sclerosis (ALS).
The present project is a collaboration between the groups of Professor Aurora Martinez and Professor Charalampos Tzoulis.
About the project/work tasks:
PD is one of the most common age-related neurodegenerative disorders, characterized by progressive death of dopamine-producing cells in the substantia nigra, mitochondrial dysfunction, decline in dopaminergic markers, redox and calcium dysregulation and protein misfolding.
Project goals /work tasks:
Elucidate the physiological and pathological role of proteins involved in dopamine synthesis and its packing in synaptic vesicles, particularly the membrane protein vesicular monoamine transporter 2 (VMAT2) and α-synuclein. The project will also focus on mitochondrial Complex I and its deficiency, associated with mitochondrial dysfunction
Develop mechanistic-based small molecule therapeutics
Express and characterize, functionally and structurally, selected proteins and complexes (VMAT2, α-synuclein and Complex I)
Develop and perform high-throughput biophysical target-based and phenotypic cell-based screen-assays using >1K drug and diversity chemical libraries
Validate selected compound hits in functional assays
Evaluate the potential of compound hits in structural and functional investigations, for repurposing trials and for the development of small molecule therapeutics
Qualifications and personal qualities:
the applicant must hold a relevant Norwegian PhD or equivalent doctoral degree
it is an advantage that the candidate has carried out a postdoctoral period
the successful applicant must have experience in protein expression in bacterial and mammalian cell systems, protein purification, biophysical characterization and high throughput screening of ligands for soluble and integral membrane proteins
applicants who have experience also in (i) assay development and functional characterization of membrane transporter proteins, (ii) structural biology of membrane proteins, and/or (iii) drug screening and dug discovery, are particularly welcome to apply for this position
the applicant must be experienced in counseling, teaching, writing manuscripts and preferentially also grant applications
personal skills, including abilities to work independently and cooperate within a research group will be evaluated
the applicant must be motivated and responsible, and also have a great work capacity and enthusiasm for research
the candidate must be fluent in written and oral English
experience with international collaboration is an advantage
We can offer:
a good and challenging work environment in research front of neurodegeneration and neurometabolic disorders, and drug development
salary pay grade 64 NOK 583 500 (code 1109/salary scale 24.8), specialist pay grade 66 NOK 604 700 (code 1109/salary scale 24.10) gross p.a. for a fulltime position; following ordinary meriting regulations
enrolment in the Norwegian Public Service Pension Fund
Good welfare benefits
Your application must include:
a brief letter of application stating your motivation for the position, why you are applying and why this position is perfect for you
an overview of your education and work experience (CV)
witnessed copies of diplomas and relevant certificates (applicants with education from other countries than Norway must enclose diplomas in both the original language and authorized translations)
publications and academic work (max 10) and a list of these
your PhD thesis (in PDF)
two referees (name and contact information)
It is very important that each of the scholarly works on which the committee should place special emphasis, is attached in its entirety.
The following premise forms the basis for the post as research scientist:
The research scientist should be a member of the research group in his/her field
Salary costs should as far as possible be 100% remotely funded
The research scientist should actively assist in acquiring external project funding for the academic environment, for
both his-/herself and others, from The Norwegian Research Council, the European Union, and other sources
The research scientist must expect to have his/her research activity funded by the project that the research scientist and
its research group are working on
The Head of Department can instruct the research scientist to work towards a specific research project
The research scientist may hold positions of trust, participate in committees, boards etc. within UiB.
The research scientist does not have a teaching obligation, but must expect to supervise Master- and PhD students to the extent that this forms a natural part of the research activities in the research group.
The research scientist may apply for promotion based on competence according to the regulations for promotion
The basis of the post is discontinued if project funding comes to an end, and the new law on Government employees etc. regarding termination of employment and preferential rights will be applied.
General information:
Further information about the position can be obtained from:
The state workforce shall reflect the diversity of Norwegian society to the greatest extent possible. People with immigrant backgrounds and people with disabilities are encouraged to apply for the position.
The University of Bergen applies the principle of public access to information when recruiting staff for academic positions.
For further information about the recruitment process, click here.