LEDIG STILLING VED UIT NORGES ARKTISKE UNIVERSITET
Researcher in Northern Terrestrial Ancient DNA
Deadline: 04.06.2022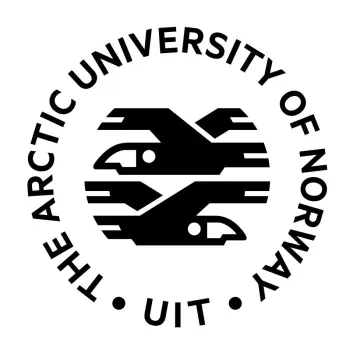 UiT The Arctic University of Norway
UiT is a multi-campus research university in Norway and the northernmost university of the world. Our central location in the High North, our broad and diverse research and study portfolio, and our interdisciplinary qualities make us uniquely suited to meet the challenges of the future. At UiT you can explore global issues from a close-up perspective.

Credibility, academic freedom, closeness, creativity and commitment shall be hallmarks of the relationship between our employees, between our employees and our students and between UiT and our partners.

The Norwegian Arctic University Museum and Academy of Fine Arts (UMAK) is an innovative and creative unit, which researches and disseminates natural sciences, cultural sciences and arts. Our unit works closely with the public, including through museum operations, concerts and exhibitions. Through our activity and our artistic educations, we contribute to an active, rich and socially engaged cultural life in the region. With our versatile research and audience activities, we contribute to expanding and challenging the understanding of history, society and livelihoods in the north. UMAK consists of The Academy of Music (MK), The Academy of Arts (KA) and The Arctic University Museum of Norway (UM).
The Arctic University Museum of Norway and Academy of Fine Arts (UMAK)
The position
At The Arctic University Museum of Norway (UM) a position as Researcher is available within Northern Terrestrial Ancient DNA. The position has funding for three years, with the possibility of an extended funding period. The position is affiliated to the newly established Norwegian Centre for Arctic Ecosystem Genomics (ArcEcoGen) and will be part of the terrestrial working group.
UM is North Norway's oldest scientific institution, established in 1872. In 1976, the museum became part of UiT The Arctic University of Norway. The museum's main tasks are research and research communication, development and preservation of scientific collections, dissemination, management and teaching. Both natural and cultural science materials are collected from all over Northern Norway and polar regions. The cultural field includes Sami culture and history, polar history, human-animal relationships, museology and archeology. The natural sciences include botany, zoology, and paleontology, and focus research on biodiversity of northern region both in the past and the present using environmental DNA and traditional methods. UM also consists of Tromsø Arctic Alpine, Botanical Garden, the Polar Museum and MS Polstjerna.
ArcEcoGen focus the research on the combined effect of humans, climate, and biota on northern ecosystem dynamics in the past, present, and future using environmental DNA (eDNA) techniques. A key goal of ArcEcoGen is to build up a diverse, rigorous, and internationally leading research group in ecosystem genomics. Norway has among the world best cover of local flora and fauna in DNA reference libraries, with near 20 000 species barcoded. In addition, the large natural history collections at The Museum will be available for creating complementary reference library. Our collections also include sediment samples from arctic and alpine lakes as well as DNA extracts from sediments and organisms. We also have fully equipped laboratories and infrastructure for recovery and analyses of modern, ancient, and eDNA, as well as field equipment for sediment coring. We are currently recruiting PhDs, Post Docs, and associate professors as a part of a recent Aurora Centre funding award.
The workplace is at UiT in Tromsø #tromsolove. You must be able to start in the position no later than six months after receiving the offer.
The position's field of research
The position will focus on increasing our understanding of long-term changes in northern terrestrial ecosystems. We already have explored patterns of plant and mammal DNA from many sites in the north. This position will extend the research to other parts of the ecosystem (e.g., fungi, bryophytes, lichens) and/or other sites. These data will be explored to include trait analyses and other proxies, which will increase our understanding of different environmental drivers on ecosystem development and changes. The position holder will also participate in teaching, outreach, and collection work. It is expected that the position holder will participate in research group collaboration and professional networks nationally and internationally and will also be encouraged to obtain external funding from national and international funding agencies (e.g., RCN/EU).
Contact
Further information about the position and UiT is available by contacting:
Professor Inger Greve Alsos
or museum director Dr. Geir Rudolfsen
Qualifications
The successful applicant must have:
A Norwegian doctoral degree in Biology or other relevant subject area according to the research description, or a corresponding foreign doctoral degree recognised as equivalent to a Norwegian doctoral degree.
A research profile with relevant experience in genetic applications (such as, but not limited to, ancient DNA, DNA barcoding, metabarcoding, shotgun sequencing) and knowledge of groups of organisms relevant to northern/Arctic ecosystems.
A broad interest and competence in eDNA and ecology of northern terrestrial ecosystems.
Good skills in data handling, statistics, and statistical analyses.
An upward academic trajectory and strong potential to execute competitive research projects at a high international level.
A relevant and strong publication record, and with a clear vision for further research development.
Excellent English language skills (written and spoken), with a strong encouragement to aquire basic Norwegian language skills during the period of the appointment.
Personal qualities that give you the ability to

create and contribute to a well-functioning, inclusive and productive research environment
network and collaborate effectively
cooperate and communicate well with other members of staff
fit to the team
maintain a strong interest in ancient DNA and ecology
be involved in the ongoing development of their department and the university as a whole
Desirable qualifications:
Knowledge of species groups other than vascular plants and mammals.
Experience in developing molecular methods.
Skills in

paleoecology
DNA barcoding
next-generation sequencing
bioinformatics of high-throughput sequence data

Modeling of past and future species and/or ecosystem distribution.
Teaching and supervision skills of master's and PhD students.
Experience in outreach and a track record of disseminating research through a variety of media to scientific and public audiences.
Track record of acquiring external research funding.
Norwegian/Scandinavian language skills.
At UiT we put emphasis on the quality, relevance and significance of the research work and not on where the work is published, in accordance with the principles of The San Francisco Declaration on Research Assessment (DORA).
Application
The applicants will be assessed by an expert committee. The committee's mandate is to undertake an assessment of the applicants' qualifications based on the written material presented by the applicants, and the detailed description draw up for the position. The applicants who are assessed as best qualified will be called to an interview. The interview should among other things, aim to clarify the applicant's motivation and personal suitability for the position. A trial lecture may also be held.
Your application must include:
Cover letter including a short description of interests and motivation for applying for the position.
CV containing a complete overview of experience, professional work and references.
Diplomas, diploma supplements and transcripts (all degrees, in original language and translated).
Two references with contact details.
A list of your academic production
Description of your academic production, stating which works you consider most important.
Academic works, up to ten. The doctoral thesis is regarded as one work.
An outline of research plan (1-4 pages)
Documentation of English proficiency.
Proficiency in the English language can be documented in the following ways:
Diploma from a Norwegian upper secondary school with both spoken and written English (140 hours)
TOEFL (Test of English as a Foreign Language)
IELTS (International English Testing Service)
Completed university degree in the field of English language or literature
One years completed university studies in Australia, Canada, Ireland, New Zealand, the UK or USA, for which English was the language of instructions.
All documentation to be considered must be in a Scandinavian language or English. We only accept applications and documentation sent via Jobbnorge within the application deadline.
We offer
involvement in an interesting research project
good career opportunities
a good academic environment with dedicated colleagues 
flexible working hours and a state collective pay agreement 
good welfare arrangements
good arrangements for pension, insurance and loans in the Norwegian Public Service Pension Fund
The remuneration for Researcher is in accordance with the State salary scale code 1109. A compulsory contribution of 2 % to the Norwegian Public Service Pension Fund will be deducted.
Inclusion and diversity
UiT The Arctic University i Norway is working actively to promote equality, gender balance and diversity among employees and students, and to create an inclusive and safe working environment. We believe that inclusion and diversity is a strength, and we want employees with different competencies, professional experience, life experience and perspectives.
If you have a disability, a gap in your CV or immigrant background, we encourage you to tick the box for this in your application. If there are qualified applicants, we invite least one in each group for an interview. If you get the job, we will adapt the working conditions if you need it. Apart from selecting the right candidates, we will only use the information for anonymous statistics.
General information
The appointment is made in accordance with State regulations and guidelines at UiT. At our website, you will find more information for applicants.
For more information about moving to Norway and working at UiT.
According to the Norwegian Freedom and Information Act (Offentleglova) information about the applicant may be included in the public applicant list, also in cases where the applicant has requested non-disclosure.