LEDIG STILLING VED SINTEF
Research scientists - Geometry group
Deadline: 05.12.2021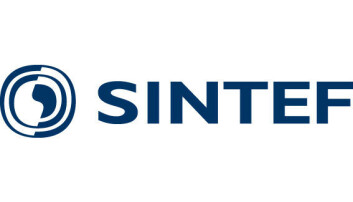 SINTEF
SINTEF is one of Europe's largest research organisations, with multidisciplinary expertise in the fields of technology, the natural sciences and the social sciences. SINTEF is an independent foundation and has conducted contract research and development projects for the private and public sectors since 1950. SINTEF has 2000 employees from 75 countries and annual revenues of three billion Norwegian kroner.

Vision: Technology for a better society.

SINTEF Digital conducts research and innovation in the areas of information and communication Technology, technology-oriented social Sciences and Health research. Our multidisciplinary knowledge base is used across all industries and helps our customers exploit and meet the opportunities created by today's omnipresent digital transformation.

SINTEF Digital is searching for new Research scientists at the Department of Mathematics and Cybernetics' Geometry group.
Do you want to develop geometry-focused methods and technology for a better society at one of Europe's most exciting research institutes? SINTEF is one of Norway's most recognized brands. It has today grown into one of Europe's largest independent research institutes. Our reputation and growth are a result of the innovations and solutions we have developed for our customers and for society.
Our vision is "technology for a better society", and this has been the foundation of all our business for over 70 years. The UN Sustainability goals are an important and natural part of everyday life in SINTEF, and we report our work in this field in our own annual sustainability report.
SINTEF Digital is a leading research institute that develops the digital solutions of the future in key areas of society. The institute works closely with industry and delivers research-based competence and technology for the development of systems, products, and services within all aspects of ICT.
The Geometry group is one of eight groups within the Department of Mathematics and Cybernetics, and is located in Oslo. We develop algorithms and software with a foundation in artificial intelligence, geometry and spline technology targeting industrial challenges within a wide range of application areas such as computer aided design, additive manufacturing, geographical information systems, finite element modelling and isogeometric analysis (IgA).
The group has world leading expertise in spline technology and its use in IgA.
We now want to broaden and strengthen our activities on:
Spline elements in IgA and Finite Element Analysis (FEA).
Geometric reasoning related to geometry reconstruction and analysis
Hybrid analytics combining geometry, FEA and AI.
We develop our own spline libraries that have been refined and extended over many years. Our results are exploited, either through existing solution vendors, spin-off companies, or directly by end users. Our revenues come from users in industry and the public sector, often supported by Norwegian or EU funding agencies. The group publishes actively in top level scientific journals and is internationally renowned both in industry and academia.
We are looking for professional and dedicated research scientists that will strengthen our group. The candidates should be highly motivated by applied research, not only by scientific advances and publication, but also by the opportunity to see the results being put into practice and making a difference. Most of our projects are in direct collaboration with key stakeholders in industry and the public sector, but we also have basic research projects with less user involvement.
Qualifications
We are looking for candidates with a PhD or MSc with background in applied mathematics and interest in the uses of spline technologies and AI for solving societal or industrial challenges. We expect that the applicants have some programming experience, as most of our projects produce results in the form of software, most often in C++ and Python.
Fluency in English is expected, along with good communication and presentation skills. Moreover, you should be curious, innovative, have a proactive attitude, and be a good team player. We expect employees to take active part in the acquisition of new projects. The growth and success of the group depends on the combined ability of the group to solicit future projects that are publicly or industrial funded.
We offer
Unique opportunities for professional and personal growth
A varied and flexible working day in what has been named Norway's most attractive employer for several years
Challenging research tasks in a team of internationally renowned experts
Well-established national and international scientific and industrial networks
A work environment with skillful, experienced, and creative colleagues
A good social climate with a large degree of autonomy
Competitive salary
Good pension and insurance schemes, welfare schemes
Duration
We offer permanent positions. Start date: as soon as possible.
Applications are due by 5 December 2021. Only electronic applications through SINTEF's vacant positions web page will be processed. Email applications will be ignored.
Questions regarding the position:
Homepage: www.sintef.com