LEDIG STILLING VED NMBU
Researcher within robotics and/or control
Deadline: 01.08.2022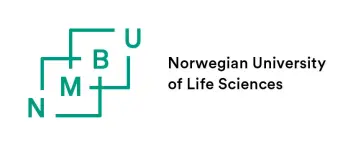 Norwegian University of Life Sciences
NMBU has a particular responsibility for research and education that secures the basis for the life of future generations. Sustainability is rooted in everything we do and we deliver knowledge for life. NMBU has 1,900 employees of which about 300 phd scholarships and 6,700 students. The university is divided into seven faculties.

NMBU believes that a good working environment is characterised by diversity.

We encourage qualified candidates to apply regardless of gender, functional ability, cultural background or whether you have been outside the labour market for a period. If necessary, workplace adaptations will be made for persons with disabilities. More information about NMBU is available at www.nmbu.no.


About The Faculty of Science and Technology


The Faculty of Science and Technology (REALTEK) develops research-based knowledge and educates civil engineers and lecturers needed to reach the UN's sustainability goals. We have approximately 150 employees, 70 PhD students and soon 1500 students. The education and research at REALTEK cover a broad spectrum of disciplines.

This includes data science, mechanics and process engineering, robotics, construction and architecture, industrial economics, environmental physics and renewable energy, geomatics, water and environmental engineering, applied mathematics as well as secondary school teacher education in natural sciences and use of natural resources such as in agriculture, forestry and aquaculture. The workplace is in Ås, 30 km from Oslo.
We search for a hard-working and creative researcher to develop a robot control system for cutting of deformable food objects.
About the position
The Faculty of Science and Technology at the Norwegian University of Life Sciences (NMBU), Ås, Norway, has a vacant researcher position. A candidate with experience in robotics and control is required to work on a task related to cutting deformable food objects, such as meat. The position is available until 31.12.2023. The project might be extended beyond the current end date. In this case, an extension of the position will also be considered.
The Robotics Group at NMBU has been working for some time in developing novel autonomous systems for agricultural purposes and has recently embarked on expanding its competence into automation for the food sector. This has been developed through research projects funded by the Norwegian Research Council and Europe H2020. The advertised position is associated with a project called "GentleMan", which is funded by the Norwegian Research Council, and led by SINTEF Ocean. More information regarding the activity of the team can be found at here as well as via their NMBU portal here.
The goal for this position is to develop a Learning from Demonstration (LfD) control for cutting using a robotic arm. It is envisaged that in-process sensing should be implemented based on force or torque methods, aided with visual sensing for segmentation of the object and global supervision of the task. LfD will enable learning of motion primitives, while sensing will provide information on positioning (visual) and on boundary conditions to start, stop or adjust the cutting process (force/torque). Supplementing the LfD strategy with other learning approaches for the refinement of the robotic cutting is also possible. The developed robotic cutting approach will be demonstrated in real-world on a set of relevant compliant objects.
Development of appropriate techniques is considered challenging due to the nature of food objects, particularly muscle tissue, which is heterogeneous and deformable. As a result, application of robotics in food processing lines is limited to relatively simple tasks. The applicant should therefore be open to addressing this current limitation, thus contributing to an area where robotics could boost future food supply and security.
Main tasks
The main tasks of the position include:
Development of a LfD-based robot controller scheme for cutting
Establishment of a test model for development and validation of the controller
Submission of at least one peer-reviewed article in a high-quality international journal related to robotics
Reporting of the project progress, including organising regular meetings between the supervisor and project manager at SINTEF
Where possible and necessary, contribution to on-going activities of the project team at NMBU.
Competence
Required Academic qualifications
A PhD in a topic area relevant to robotics and/or control
Fluency in written and spoken English, which is the working language of the project
Experience working with robots and force/torque/vision control
Excellent programming skills: preferably in C++ and/or Python
Ability to work independently and collaboratively
The following experiences and skills will be emphasized:
A good publication record, demonstrating ability to publish in relevant internationally recognised journals and/or conferences
Experience with machine learning and learning paradigms such as Learning from Demonstration and/or Deep Learning
Required personal skills:
Excellent communication skills
Excellent personal and time management skills
Confident and proficient in the use of Microsoft products, including Office, Teams, etc.
In the evaluation of which candidate is best qualified, emphasis will be placed on education, experience, and personal suitability, as well as motivation in terms of the qualification requirements specified in the advertisement.
Publications that the applicant want to be considered in the evaluation should be included in the application. For joint publications, in order to identify the applicant's contribution, the applicant should include a brief description of his/her contribution.
In addition, each applicant should submit an essay of 400-500 words describing on how they would combine kinesthetic motion and force/torque/vision sensing and LfD, and/or supported by other learning paradigms, to design a controller for robotic cutting.
Remuneration and further information
The position is placed in government pay scale position code 1109 Researcher, wage framework 24 (salary grade 61-77) (NOK 563 500 – 765 600) on the Norwegian Government salary scale upon employment depending on qualifications. The position follows ordinary meriting regulations.
For further information, please contact:
General Information to applicants
Application
To apply online for this vacancy, please click on the 'Apply for this job' button above. This will route you to the University's Web Recruitment System, where you will need to register an account (if you have not already) and log in before completing the online application form.
Application deadline: 01.08.2022
Up to ten publications selected by the applicant as most relevant must be attached to the application. If it is difficult to identify the contribution of the applicant in multiple-author publications, a short explanation about the applicant's part of the work is suggested.
Printed material which cannot be sent electronically should be sent by surface mail to Norwegian University of Life Sciences, Faculty of Science and Technology, P.O. Box 5003, NO-1432 Ås, within 01.08.2022. Please quote reference number 22/02919.