Ledig stilling ved NMBU
Researcher in human nutrition, human physiology, or the interface biochemistry and nutrition
Deadline: 18.08.2020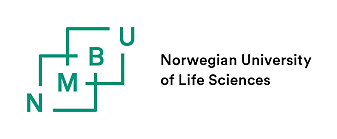 Norwegian University of Life Sciences
NMBU has a particular responsibility for research and education that ensures the livelihoods of future generations. Sustainability is rooted in everything we do and we deliver knowledge for life.

NMBU has 1700 employees and 5200 students and is organized in seven faculties. NMBU has a campus in Ås and in Oslo. In 2021 we are co-located on Ås. Further information on NMBU is available at www.nmbu.no.


About The Faculty of Chemistry, Biotechnology and Food Science

The Faculty of Chemistry, Biotechnology and Food Sciences (KBM) has approximately 160 employees, divided between research groups and faculty administration. The faculty currently has 10 administrative staff. KBM has approximately 50 doctoral students and approximately 500 bachelor's and master students. The faculty has active research groups within chemistry and biochemistry, microbiology and microbial genetic engineering, bioinformatics and analysis methodology, food technology and quality. The faculty has a very vital research culture, which our education programs also reflect.

Read more about KBM on https://www.nmbu.no/fakultet/kbm
Do you have experience in clinical trials? We are looking for someone who can plan and conduct an intervention study on humans.
About the position
At the Faculty of Chemistry, Biotechnology and Food Sciences there is a vacancy as a researcher in nutrition, physiology, biochemistry/nutrition with a duration of at least 14 months. Whoever is hired will work on the project Lipidinflammagenes. The project is funded by NFR via FFL/JA and is a collaborative project between NMBU, NTNU, UiO, the entire meat industry, Tine, Melk.no and TNO in the Netherlands.
The researcher we will hire will prepare and conduct a human intervention study in nutrition and process data for publication. The intervention activity is in cooperation with the Faculty of Medicine and Health Sciences, NTNU.
Main tasks
Current tasks are to:
Plan and conduct an intervention study on a student population, where different foods and fat sources are tested in relation to clinical biomarkers and to satiety
Obtain analyses contracts, budget running costs, progress and resource needs.
Recruit participants to and monitor these during the intervention programme
Be responsible for logistics in the intervention programme
Organize and send out biological samples for analysis
Collect and organize test results.
Regarding reporting, the tasks are:
Development of work reports
Protocol recognition and documentation of the study
Preparation of research reports and publications
Eligibility requirements; desired experiences, knowledge and personal characteristics
The position requires:
Relevant education from university: minimum a master's degree but preferably a PhD in nutrition or clinical nutrition
Relevant experience with clinical trials
Experienced level regarding data management/statistics
Knowledge of methods for measuring clinical biomarkers and molecular biological methods
Good digital skills
Very good communication skills orally and in writing in English; understanding one Scandinavian language is preferred
Documented work experience with tasks relevant to the project can replace some of the formal requirements as long as the candidate can specifically document the successful completion of tasks at a relevant level.
The following experiences and knowledge are emphasized
We are looking for a person who has:
ability to work independently, systematically and structured,
a good sense of order and great working capacity
good cooperating and communicating skills
analyzed or used biomatrice (e.g. blood, urine etc) data
knowledge of sequencing of RNA or used data origination from this type of analysis
has good statistical knowledge.
participated in human interventions
Remuneration and further information
The position is placed in position code 1109 Researcher, salary frame 24 (ltr. 61-77) (NOK 542 400-741 300) or 1108 Researcher, salary frame 25 (ltr. 51-60) (NOK 456 400- 532 300) depending on qualifications. Seniority promotion in the position.
More information by:
General Information to applicants
Application
Application is sent electronically via the link "Apply for the position" at the top of this page. Attach diplomas and any testimonials.

Application deadline: 18.08.2020.

Applicant can attach up to 10 publications which, in the applicant's opinion, are relevant for the tasks requested. When it is difficult to identify the applicant's efforts in a paper, a brief account of the applicant's must be enclosed.
Documents that cannot be sent electronically are sent in three copies with ordinary mail marked still.nr. 20/02891. to NMBU, Faculty of Chemistry, Biotechnology and Food Sciences, P.O. Box 5003, NO-1432 Ås, by 18.08.2020. Applicants who are summoned for an interview must be able to provide confirmed copies of diplomas and crtificates.