LEDIG STILLING VED SINTEF
Innovative and interdisciplinary analytical chemist
Deadline: 15.10.2021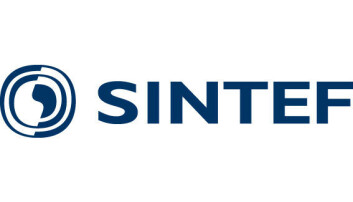 SINTEF
SINTEF is one of Europe's largest research organisations, with multidisciplinary expertise in the fields of technology, the natural sciences and the social sciences. SINTEF is an independent foundation and has conducted contract research and development projects for the private and public sectors since 1950. SINTEF has 2000 employees from 75 countries and annual revenues of three billion Norwegian kroner.

Vision: Technology for a better society.

SINTEF Ocean is one of the six institutes that make up SINTEF. We conduct research and generate innovation in the field of ocean space for both Norwegian and international industries. Our ambition is to advance Norway's leading position in the fields of marine engineering and biomarine research. We work closely with the business sector and the public authorities to develop tomorrow's sustainable solutions for exploitation of the oceans. Our head office is in Trondheim, and we have branch offices in Tromsø, Oslo, Ålesund, Bergen and Hirtshals in Denmark.

SINTEF is seeking our next generation of problem solvers SINTEF is one of Europe's largest independent research institutes. For more than 70 years we have helped to promote growth, innovation and technological solutions for our clients and wider society. Together with our clients, we are working ceaselessly to promote competitiveness and generate benefits for society. The UN's Sustainable Development Goals are fundamental to the work we carry out at SINTEF. SINTEF's vision is 'Technology for a Better Society'.
Are you an analytical chemist interested in working in an interdisciplinary setting, contributing to knowledge about environmental pollution, while developing solutions to climate and sustainability challenges related to the ocean and associated industries?
We are looking for new team members in Trondheim.
The department and research group
The research group Ocean Observation and Ecosystems is a newly formed group at the department for Climate and Environment in SINTEF Ocean. We perform analyses and exposure studies, develop models and tools, and provide knowledge about and give decision support on the environmental fate and effects of pollutants. We work with a broad range of chemical and particulate pollutants across a variety of environmental and biological matrices. The interdisciplinary and multidisciplinary research group comprises a diverse range of researchers with backgrounds in analytical chemistry, ecotoxicology, microbiology, environmental chemistry, ecology, optics and bioinformatics. Our analytical chemistry laboratory contains a wide range of GC- and LC-based instrumentation, supported by a well-equipped sample preparation lab. We focus on interdisciplinary research and have a strong integration of analytical chemistry in our work.
Main work tasks:
Primary person responsible for SINTEF Ocean's LC-MS instrumentation, including development of methods, analyses, data processing and reporting publications.
Take responsibility for conducting LC-MS analyses related to ongoing SINTEF Ocean projects, actively work to utilise LC-MS analyses in new projects and open up new research areas directly related to LC-MS analyses.
Scientific work and project management, in close collaboration with our customers and partners in Norway and abroad.
Contribute to a positive and motivational interdisciplinary research environment at the research group, department and institute levels.
Establish new projects and networks for SINTEF.
Project development (from initiating ideas and proposals to project management)
Communicate and publish research work and results
The ideal candidate will be able to expand the research group's activities on environmental chemical pollution challenges and contribute to the development of other research fields associated with the ocean environment and its potential for economic growth.
We are looking for candidates that
Have a minimum of master's degree, preferably a PhD with expertise in chemical analysis and method development by LC-MS.
Have expertise with assaymethod development and analytical chemistry. Specifically, we are interested in someone with HPLC and LC-MS experience of environmental pollutants or equivalent chemicals.
Have experience working with some of the following trace level chemical analysis, non-targeted (unknown) chemical analysis, environmental chemistry, multivariate statistical analysis, andor PythonR.
Have an interest in applying LC-MS analyses to environmental challenges (e.g. chemical pollution, biomolecule analysis)
Can work on several multidisciplinary initiatives and projects simultaneously.
Project leadership experience is a plus.
Have engagement, willingness and a desire to develop a strong research community together with colleagues from diverse research fields.
Are organised, positive, curious, creative, collaborative.
Have good written and oral communication skills.
Are both team players and have the ability to work independently.
Have excellent written and spoken English, and also preferably similar skills in Norwegian.
We offer
Unique opportunities for professional and personal growth
A varied and flexible working day
Challenging research tasks in a team of internationally renowned experts
Well-established national and international scientific and industrial networks
A work environment with skilful, experienced and creative colleagues, where 60 % have a PhD
A good social climate, a large degree of autonomy
Competitive salary with excellent benefits
A modern pension scheme and excellent insurance arrangements.
At SINTEF we have a work culture that values initiative and a willingness to take responsibility. This also applies to your own development aims. So we are offering you unique opportunities for personal development in a research community in which 60 per cent of your colleagues have doctoral degrees. At SINTEF you can follow a professional career path as a research scientist, leading to senior research scientist and chief research scientist. As part of our team you may also choose to develop your expertise in project management or business development, or as a line manager.
Questions regarding the position:
Homepage: www.sintef.com