LEDIG STILLING VED UNIVERSITETET I AGDER
Post-Doctoral Research Fellow in Marine Genomics
Deadline: 30.11.2021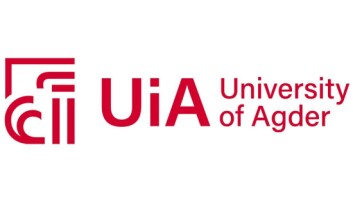 University of Agder
The University of Agder has more than 1400 employees and 13 000 students. This makes us one of the largest workplaces in Southern Norway. Our staff research, teach and disseminate knowledge from a variety of academic fields. Co-creation of knowledge is our common vision. We offer a broad range of study programmes in many fields. We are situated at two modern campuses in Kristiansand and Grimstad respectively.

We are an open and inclusive university marked by a culture of cooperation. The aim of the university is to further develop education and research at a high international level.
About the position
A fixed-term 100% position is available at the University of Agder, Faculty of Engineering and Science as a Post-Doctoral Research Fellow in population genomics at Centre for Coastal Research (CCR), affiliated to the Department of Natural Sciences, for a period of 3 years. The position is located at UiA Campus Kristiansand and at IMR Flødevigen, in southern Norway. The preferred start date is January 1st, 2022 (negotiable with the Department).
CCR, hosted by the Department of Natural Sciences at UiA, is one of six priority research centres at UiA. The centre is a collaboration between the university, Institute of Marine Research, NIVA, University of Oslo and GRID-Arendal, and comprises around 40 affiliated Researchers including Professors, Professors II, Researchers II, Post-Doctoral- and PhD Research Fellows.
Responsibilities
CCR are involved in multiple exciting projects on evolutionary and ecological genomics of marine species in Norwegian coastal waters, and the Post-Doctoral Research Fellow will hopefully play a central role in several of these projects. The planned activities will primarily involve bioinformatic and statistical analyses of genomic data from NGS sequencing (e.g. ddRAD) coupled with environmental and biological data, for the study of marine ecology and evolution.
The Department of Natural Sciences is in the process of strengthening the competence and capacity in bioinformatics research and education, with possible extensions to other scientific fields at the department, and the Post-Doctoral Research Fellow will play a role in this process. The candidate will work in close cooperation with the established research group and is expected to contribute to the research environment. Participation in relevant projects should provide the candidate with excellent opportunities for personal and professional development. The appointee must have the ability to work in a goal-oriented, organised, focused, and independent manner. During the assessment process emphasis will be placed on the quality and relevance of previous work, list of peer-reviewed publications, technical experience and skills and personal suitability.
Required qualifications
A PhD in population genetics and/or genomics, or similar, with a strong bioinformatic background. Applicants with a PhD in Marine Biology, but with strong skills in bioinformatics, are also welcomed to apply. Candidates who are in the final stages of their PhD-project might be assessed, but it is a prerequisite that the candidate can document an obtained a relevant PhD before the hiring process is completed.
Substantial experience with analysing NGS sequencing data.
Experience from studies within evolutionary ecology.
Programming skills in Python or similar scripting language, as well within R and Unix/Shell.
Written and spoken English proficiency
Further provisions relating to the positions as Post-Doctoral Research Fellows can be found in the Regulations Concerning Terms and Conditions of Employment for the post of Post-Doctoral Research Fellow, Research Fellow, Research Assistant and Resident.
Desired qualifications
Experience and ambitions in obtaining external funding.
Strong knowledge of marine topics
Personal qualities
The successful candidate is expected to contribute to an active research environment and should have good communication and teamworking skills, and team-building ambitions, as well as the ability to work independently in a goal-oriented, organized way. Personal qualities and suitability for the position will be emphasized.
We offer
Excellent possibilities for professional development in cooperation with top scientists in the field
Opportunities to work with exciting scientific challenges
A positive, inclusive and diverse working environment
Modern facilities and a comprehensive set of welfare offers
Membership of the Norwegian Public Service Pension Fund
The position is remunerated according to the State Salary Scale, salary plan 17.510, code 1352, NOK 553 500 – 574 700 gross salary per year. Higher salary grades may be considered for particularly well-qualified applicants. A compulsory pension contribution to the Norwegian Public Service Pension Fund is deducted from the pay according to current statutory provisions.
General information
UiA is an open and inclusive university. We believe that diversity enriches the workplace and makes us better. We, therefore, encourage qualified candidates to apply for the position independent of gender, age, cultural background, disability or an incomplete CV.
The successful applicant will have rights and obligations in accordance with the current regulations for the position, and organisational changes and changes in the duties and responsibilities of the position must be expected. Appointment is made by the University of Agder's Appointments Committee for Teaching and Research Positions.
Short-listed applicants will be invited for interview. With the applicant's permission, UiA will also conduct a reference check before appointment. Read more about the employment process.
In accordance with the Freedom of Information Act § 25 (2), applicants may request that they are not identified in the open list of applicants. The University, however, reserves the right to publish the names of applicants. Applicants will be advised of the University's intention to exercise this right.
Application
The application and any necessary information about education and experience (including diplomas and certificates) are to be sent electronically. Use the link "Apply for this job".
The following documentation must be uploaded electronically:
Certified copies of diplomas, transcripts and letters of reference
Complete list of scientific publications
Doctoral dissertation
A maximum of ten (10) scholarly and other relevant publications which the applicant wishes to include for assessment.
A description of research interests, background for applicant wishes to study and its relevance for the mentioned projects.
The applicant is fully responsible for submitting complete digital documentation before the closing date. All documentation must be available in a Scandinavian language or English.
Application deadline: 30.11.21
Contact
For questions about the position:
Head of CCR, Professor Halvor Knutsen, tel. +47 924 09 667, e-mail: [email protected]
Head of Department Hans Weinberger, tel. +47 38 14 18 45, mobile +47 488 98 397, e-mail [email protected]
For questions about the application process:
Higher Executive Officer Lise Askbo Fylkesnes, tel. +47 37 23 31 25, e-mail: [email protected]
HR-adviser Solveig Svendsberget, tel. + 47 994 00 349, e-mail [email protected]