Ledig stilling ved UiT Norges arktiske universitet
3-5 PhD Fellows in Physics and Technology
Deadline: 01.06.2020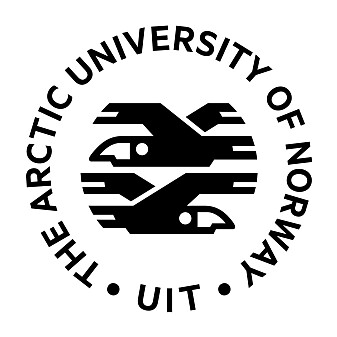 UiT The Arctic University of Norway
UiT is a multi-campus research university in Norway and the northernmost university of the world. Our central location in the High North, our broad and diverse research and study portfolio, and our interdisciplinary qualities make us uniquely suited to meet the challenges of the future. At UiT you can explore global issues from a close-up perspective.

Credibility, academic freedom, closeness, creativity and commitment shall be hallmarks of the relationship between our employees, between our employees and our students and between UiT and our partners.

The main task of the Faculty of Science and Technology is to conduct research and teaching at high national and international level. Prioritized research areas include energy, climate, environment, maritime, marine, nano-, space-, and information technology; addressing both general topics and topics relevant for the High North.
The positions
The Department of Physics and Technology announces 3-5 positions as PhD fellow at the UiT main campus in Tromsø.
The positions is for a period of four years. The nominal length of the PhD program is three years. The fourth year is distributed as 25 % each year, and will consist of teaching and other duties.The objective of the position is to complete research training to the level of a doctoral degree. Admission to a PhD programme is a prerequisite for employment, and the programme period starts on commencement of the position. The PhD fellow shall participate in the faculty's organized research training, and the PhD project shall be completed during the period of employment.
The position will be attached to a research project, chosen by the applicant from the list below. A supervisor will be appointed according to the project, and the final project description will be developed in cooperation with the supervisor. It is important that the applicant has suitable background and is motivated to work on the project. This must be clearly demonstrated in the application. The research groups at the Department of Physics and Technology propose the following projects which the applicant can choose from:
Machine Learning
Deep learning for integration of renewable energy in smart power grids
Distributed generation of solar and wind power are important parts of smart power systems to supply rural communities with clean energy and avoid investments to increase grid capacity. Reliable integration of intermittent energy sources requires exact predictions of consumer demand, available power, and the impact on load flow and voltage stability. Applicants must have solid experience with machine learning theory and Python frameworks for deep learning.
Next generation medical computer vision
Learning from limited labels is a fundamental challenge in machine learning, especially in the medical domain. This project develops deep learning based algorithms for few-shot learning/clustering/domain adaptation and is connected to the joint effort of the UiT Machine Learning Group and the University Hospital of North Norway and the establishment of the Center for Patient-Centered AI. Applicants should have a machine/deep learning and a solid Mathematics background.
Both projects are proposed by the research group Machine Learning.
Renewable Energy
Solar energy potential at high latitudes
At high latitudes (HL), photons travel through a thicker atmosphere and energy will be lost from scattering/absorption. Theoretical models estimate the loss from low lat. data with more aerosols/pollution. Our new 2-axis tracking pyranometer will show real atmospheric conditions. Results are crucial for accurate weather predictions and will reveal the true solar energy potential at HL. Recommended background is physics, atmospheric physics or climatology.
Multifrequency and machine learning techniques to characterize mechanical structure of virus
Atomic force microscopes (AFM) can visualize biomolecules, i.e. antibodies, DNA, RNA, and larger encapsulation of viruses, virus-surface interactions and viral processes. Combining AFM with optical microscopy has recently been exploited for monitoring genome release from individual viral shells during mechanical unpacking. This combination of AFM and optical microscopy is the topic of this project. Recommended background is physics, biophysics or biology.
Both projects are proposed by the research group Renewable Energy.
Space Physics
Ion beam steering by means of magnetic nozzles
The aim is to model, design and carry out experiments in order to understand how magnetic dipoles may affect the direction of the momentum flux of ion beams for plasma propulsion applications onboard small spacecrafts. Relevant background is general plasma physics and the applicant must have knowledge of either space or laboratory plasmas.
Artificial intelligence for space-weather applications
The project will use machine learning techniques to develop empirical and semi-empirical tools to classify, predict and alert space-weather events. Input is upstream solar wind data, all-sky camera images, magnetometer time-series; and output is forecasts of magnetic conditions of the near-Earth geospace. This will help end-users to mitigate critical effects, such as power grid failures, GPS disruptions, etc. Relevant background is space physics, ionospheric/plasma physics, physics or data science/machine learning.
Modelling the population of space debris
Radar beampark observations of space debris provide information about the population of space debris in orbit. This information is critical for risk assessment of future space missions. This project will develop an improved instrument function for radar measurements of space debris, and apply it to obtain an improved estimate of the space debris population. Relevant background is space physics, signal processing and, in general, physics.
The three projects are proposed by the research group Space Physics.
Ultrasound, Microwaves and Optics
Low-loss nanophotonic waveguide platform for imaging and spectroscopy
The project, performed in the new cleanroom at UiT, will mainly focus on development of processes for material deposition, lithographic patterning, and waveguide characterization. Relevant background is cleanroom processing/material science or experimental optics.
High frequency ultrasonic transducer array for photoacoustic imaging
The research will be based on the group's experience with polymers (PVDF-TrFE) and single crystals (LiNbO3) as transducer materials. The main aim is to design, model, and develop new broadband surface acoustic and bulk wave transducers optimized to receive photoacoustic signals for bio-medical applications. Relevant background is ultrasound, optics or photoacoustics.
Highly sensitive and high-resolution quantitative phase microscopy for nanoscale bio-imaging
The aim is to enhance the spatial sensitivity, lateral resolution and the imaging speed of quantitative phase microscopy (QPM). The QPM will be applied for label-free bio-imaging with focus on isolated nanoscale bio-objects such as exosomes, virus and liposomes in close collaboration with bio-partners. Relevant background is experimental or computational aspects of QPM or holography.
The three projects are proposed by the research group Ultrasound, Microwaves and Optics.
Contact
Further information about the position and UiT is available by contacting:
Geir Antonsen (Head of Administration), phone: +47 776 45476, email: [email protected]
Qualification requirements and admission to PhD programme
The position requires a Norwegian Master's degree, or a corresponding foreign Master's degree recognised as equivalent to a Norwegian Master's degree, in physics, engineering, mathematics, statistics, or other relevant disciplines.
Admission requires that the applicant has at least 5 years of higher education, equivalent to 300 ECTS. The applicant must have a Master's thesis evaluated equivalent to 30 ECTS or more, or 20 ECTS for an integrated Master's degree. The applicant must have grade C or better on the Master's thesis, and an average of C or better. For applicants with a foreign education, it will be evaluated if the educational background is equivalent to Norwegian higher education. We use national guidelines according to NOKUTs country database. Applicants from some countries will have to document additional higher education in order to be admitted.
Applicants who are near completion of a Master's degree, may apply and submit a draft version of the thesis and a statement from the supervisor or institution indicating when the degree will be obtained. Completion of the degree must be documented before commencement in the position.
Further information about requirements and the PhD progamme is available here: PhD education – Faculty of Sciences and Technology. When appointed, the fellow will be provisionally admitted to the PhD programme. After commencement, application for final admission to the PhD programme must be submitted within a stipulated deadline. In the event that the PhD contract is not completed within the stipulated deadline, UiT may annul the contract.
As many as possible should have the opportunity to undertake organized research training. Holders of a PhD or with equivalent competence will not be appointed to this position.
Documented fluency in English is required and working knowledge of Norwegian or a Scandinavian language is desirable.
Application and assessment
The application must include:
Application letter indicating wich projects you apply for (max 2 pages)
CV (max 2 pages)
Diplomas and transcripts (diploma supplement) for both bachelor and master level education
Documentation of English language proficiency
References, preferably including the Master's thesis supervisor, and certificates
Master thesis, and, if applicable, up to ten other academic works.
The application letter must state which projects (one or two) the applicant is interested in, with arguments for why the background is suitable and why the applicant is motivated to work on the project(s). Academic works that support the suitability for the project(s) can be submitted.
All documents and letters must be in English or a Scandinavian language. Thesis and other academic works should preferably be in English or a Scandinavian language. The application must be submitted electronically through Jobbnorge.
The assessment will emphasize motivation, academic and personal suitability for the position and the research project. Emphasis will be put on potential for research as shown by the Master's thesis and any other academic works. In addition, we may consider work experience, teaching qualifications or other activities of significance for the PhD studies. The applicant should be creative, with a strong ability to work problem oriented, and enjoy working in collaboration with others. Furthermore, the applicant must be willing to engage in the ongoing development of the discipline and the university as a whole.
We offer
Involvement in an interesting research project
A fantastic work environment with friendly and dedicated colleagues
Excellent career opportunities
A large degree of independence in work
Opportunities to travel and meet other leading scientists within the field
Pension scheme through the state pension fund
UiT has good welfare arrangements for employees including beneficial arrangements for pension and insurances. The UiT main campus is located near the centre of Tromsø, a vibrant city located in Northern Norway with approximately 75 000 inhabitants. The location also offers ample opportunities for e.g., sighting aurora, hiking and skiing.
More practical information for working and living in Norway can be found here: Welcome to UiT!
Remuneration of PhD positions are in salary code 1017, and normally start at salary grade 54 on the pay scale for Norwegian state employees. There is a 2% deduction for contribution to the Norwegian Public Service Pension Fund.
General information
The appointment is made in accordance with State regulations and guidelines at UiT. At our website, you will find more information for applicants.
A shorter period of appointment may be decided when the PhD Fellow has already completed parts of their research training programme or when the appointment is based on a previous qualifying position PhD Fellow, research assistant, or the like in such a way that the total time used for research training amounts to three years.
A good work environment is characterized by diversity. We encourage qualified candidates to apply, regardless of their gender, functional capacity or cultural background. UiT will emphasize making the necessary adaptations to the working conditions for employees with reduced functional abilitWe process personal data given in an application or CV in accordance with the Personal Data Act (Offentleglova). According to Offentleglova information about the applicant may be included in the public applicant list, also in cases where the applicant has requested non-disclosure. You will receive advance notification in the event of such publication, if you have requested non-disclosure.