Ledig stilling ved UiT Norges arktiske universitet
1-2 PhD Fellows in AI for Energy Efficiency & Emission Reduction Technology Integration in Shipping
Deadline: 05.07.2020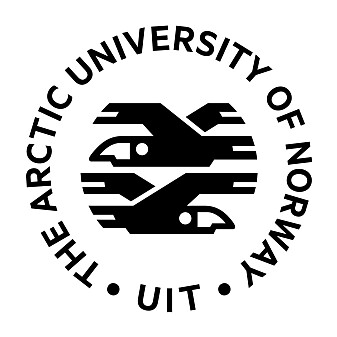 UiT The Arctic University of Norway
UiT is a multi-campus research university in Norway and the northernmost university of the world. Our central location in the High North, our broad and diverse research and study portfolio, and our interdisciplinary qualities make us uniquely suited to meet the challenges of the future. At UiT you can explore global issues from a close-up perspective.

Credibility, academic freedom, closeness, creativity and commitment shall be hallmarks of the relationship between our employees, between our employees and our students and between UiT and our partners.
Faculty of Science and Technology
The position
The Department of Technology and Safety (ITS), has one or two PhD position(s) for applicants who wish to obtain the degree of Philosophiae Doctor (PhD). The number of PhD positions will be decided on the qualifications of the respective applicants. Each position is affiliated with the study programme of nautical science and the research group Advanced Maritime Operations. The research group has, amongst others, access to state of the art ship simulator labs and several research vessels. These PhD positions are funded by the Horizon 2020 research project: Next Generation Short-sea Ship Dual-fuel Engine and Propulsion Retrofit Technologies (SeaTech).
Each appointment is for a period of three years. The objective of the position is to complete research training to the level of a doctoral degree. Admission to the joint national PhD programme in Nautical operation is a prerequisite for employment, and the programme period starts on commencement of the position. Each PhD fellow shall participate in the faculty's organized research training, and the PhD project shall be completed during the period of employment.
ITS is organised under the Faculty of Science and Technology. Activities at the department take place in the technology building located at UiT in Tromsø. The department has about 80 employees and has about 500 students in our various programs. The department offers education in the fields of nautical science, aviation, safety-/societal safety and environment. The department also offers a Master's degree in Technology and Safety.
The project
The SeaTech project proposes to develop two symbiotic ship engine and propulsion innovations, that when combined, lead to an increase of 30% in fuel efficiency and radical emission reductions of 99% for NOx, 99% for SOx, 46% for CO₂ and 94% for particulate matter. The innovations will be characterized by high retrofitability, maintainability and offer ship owners a return-on-investment of 400% due to fuel and operational cost savings. The proposed renewable-energy-based propulsion innovation is the bio-mimetic dynamic wing mounted at the ship bow to augment ship propulsion in moderate and higher sea states, capturing wave energy, producing extra thrust and damping ship motions. The proposed power generation innovation is based on the idea of achieving ultra-high energy conversion efficiency by precisely controlling the engine for achieving radically reduced emissions. The ultimate objective of the project is to upscale both technologies, demonstrate them in relevant environment and finally model the expected complementarities and synergy effects of deploying both innovations on a short-sea vessel scenario by extrapolating demonstration data with the help of a bespoke Advanced Data Analytics Framework based on AI.
The SeaTech consortium consists of large industry partners (Wärtsilä Finland/Netherlands and the Norwegian ship-owner Utkilen), two SMEs (Huygens Engineers from the Netherlands and Liewenthal from Estonia) and three universities (National Technical University of Athens, University of Southampton and UiT The Arctic University of Norway)
The objectives of the PhD positions are to develop the advanced data analytics framework, based on artificial intelligence, machine learning and statistical estimation tools and techniques, to integrate two symbiotic ship engine and propulsion innovations through the respective data sets in this project. These data analytics consists of an engine-propeller combinator diagram, where the respective engine operational modes are represented by sensor data from the engine innovation. Then, sensor data from the propulsion innovation will also be integrated within the same combinator diagram as a part of the advanced data analytics framework. The ultimate outcome of the advanced data analytics Framework is to derive the respective key performance indicators (KPIs) that relate to propulsion power vs. engine emissions, system installation, operational, & maintenance costs vs. benefits and environmental impact. These KPIs will be used to quantify the performances of both innovations.
Each PhD position will be a part of the student portfolio that is included in the joint national PhD programme in nautical operations. These positions will contribute with guest lectures and research results for further development of the course portfolio of the programme.
Contact
For further information about the position, please contact:
Qualifications
Each position requires a recognized Norwegian Master's degree or equivalent (2-year master degree or other equivalent competence) with a weighted grade average for the master's degree equal to B or better (under special circumstances, an average grade C can be accepted). The applicant must normally also have a grade of B or better for the master's thesis. The Master's degree must be within Information Technology, Computer Science, Cybernetics, Physics, Mathematics, Statistics, Nautical Science, Maritime Technology or similar.
It is an advantage with knowledge and experience with:
Marine engine and emission reduction technologies
Life cycle and cost analysis
Programming languages such as e.g. MATLAB, Python and/or C++
Machine learning and artificial intelligence algorithms
Open source artificial intelligence, machine learning, and statistical estimation software tools and big-data frameworks
Very good communication skills in both written and spoken English is required. The applicants must be able to document proficiency in English equivalent to Norwegian Higher Education Entrance Qualification, more information on how this is documented can be found here.
Emphasis will be given to grades in master's degree, the project description, relevant experience, and personal suitability.
Admission to the PhD programme:
The successful applicants must fulfil the requirements for admission to the PhD programme in nautical sciences. Admission to the PhD programme in nautical operations requires that the applicant has completed a relevant Master's degree equivalent to 120 ECTS based on a Bachelor's degree equivalent to 180 ECTS, or an integrated Master's degree of 300 ECTS, with good results. Applicants with a foreign education will be evaluated on whether the educational background is equivalent to Norwegian higher education, following NOKUT guidelines. Applicants from some countries will have to document additional higher education in order to fulfill the requirements.
Further information about requirements and the PhD programme is available here: National Joint PhD Programme in Nautical Operations
Application
Your application must include:
Cover letter
CV
Diplomas, diploma supplements and transcripts (for all degrees)
Documentation of English proficiency
Written references
Contact information to 1-3 references
Master thesis, and any other academic works
Project description (max 3 pages)
Applicants must submit a short project proposal describing the applicant's area of interest and research objective. All documentation has to be in English or a Scandinavian language. We only accept applications sent via www.jobbnorge.no.
General information
The appointment is made in accordance with State regulations and guidelines at UiT. At our website, you will find more information.
As many as possible should have the opportunity to undertake organized research training. If you already hold a PhD or have equivalent competence, we will not appoint you to this position.A shorter period of appointment may be decided when the PhD Fellow has already completed parts of their research training programme or when the appointment is based on a previous qualifying position PhD Fellow, research assistant, or the like in such a way that the total time used for research training amounts to three years.Remuneration for the position of PhD Fellow is in accordance with the State salary scale code 1017. A compulsory contribution of 2 % to the Norwegian Public Service Pension Fund will be deducted.
More practical information for working and living in Norway can be found here: http://uit.no/mobilityA good work environment is characterized by diversity. We encourage qualified candidates to apply, regardless of their gender, functional capacity or cultural background. UiT will emphasize making the necessary adaptations to the working conditions for employees with reduced functional abilitWe process personal data given in an application or CV in accordance with the Personal Data Act (Offentleglova). According to Offentleglova information about the applicant may be included in the public applicant list, also in cases where the applicant has requested non-disclosure. You will receive advance notification in the event of such publication, if you have requested non-disclosure.