LEDIG STILLING VED NILU
Senior Scientist - Environmental Contaminants
Søknadsfrist: 05.12.2022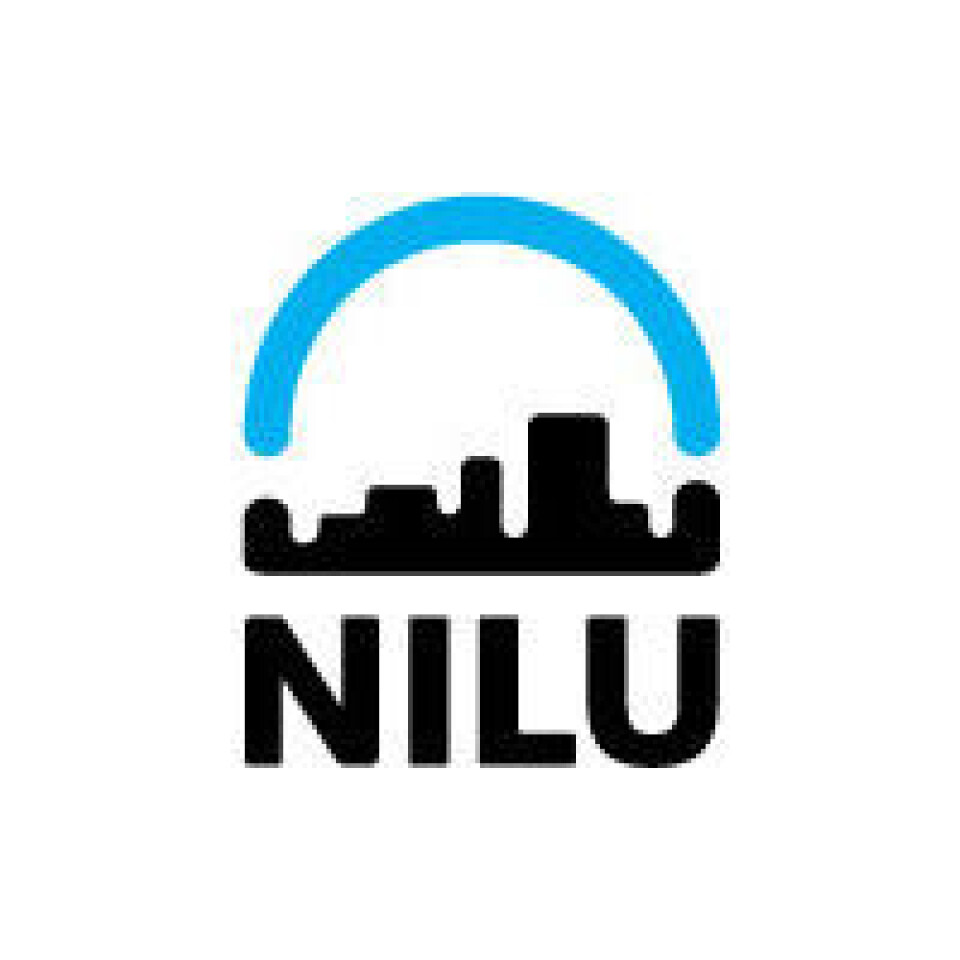 Norwegian Institute for Air Research
At NILU, our greatest strength is our outstanding employees. They contribute to NILU's leading position both nationally and internationally – and to a pleasant working environment.

We do research from pole to pole – from Zeppelin in Svalbard to Trollhaugen in Antarctica. Our research helps increase knowledge about climate change, the composition of the atmosphere, air quality, sustainable transitions and environmental toxins – as well as how all these factors affect health and the environment. Every year, NILU performs hundreds of research commissions, large and small, for public and private customers, in Norway and internationally.

NILU is an independent research foundation with no owners who collect dividends. Instead, all profits are reinvested in operating and developing research services that benefit society. We place great emphasis on open research, open publishing, and open source code – because knowledge is meant to be shared.

At NILU, all employees are equal, regardless of gender, age, disability, creed/philosophy of life, language, cultural differences and sexual orientation. We respect and value individual characteristics, and do not accept any form of discrimination.
Scientist/senior scientist to develop, implement and disseminate research within the field of Environmental contaminants – Permanent position
About the position
NILU is seeking a highly motivated scientist/senior scientist, with a track record of early stage or advanced independent career, to work on and take a leading role in developing the research field of regulated, emerging and new contaminants in indoor and outdoor environments. The chosen candidate will also be project leader of the national monitoring programme on Atmospheric contaminants and have a role in international fora.
NILU offers a permanent position for a scientist/senior scientist at the department for Environmental Chemistry. The goal of the department is to contribute to a zero-pollution environment and a green transition by being a research provider at the forefront of environmental chemistry and toxicology. We focus on research and trace level analysis of organic and inorganic contaminants in the whole environment together with health effect analyses of contaminants and nanomaterials. A very advanced and extensive instrument park with highly specialist technicians and engineers is on the department's disposal to support the scientific programme of the successful candidate. Our research portfolio covers high profile projects at both national and international level.
We are looking for a candidate who can use her or his scientific network and track record to strengthen the position of NILU as a leading research institute and analytical trace laboratory. You will use your expertise to develop, acquire and implement research projects in the field of environmental contaminants and hazardous substances in indoor and outdoor environments. We are seeking a person with a motivation to push the boundaries of the field and with an interest in making an impact through scientific and public dissemination of results. You will make substantial contributions to the innovation of the environmental chemistry research as a whole, to the acquisition of new research projects for NILU, and report to the research director of the department.
We have extensive collaboration with national and international research institutes and universities, so travel activities are to be expected as part of the work. The position is permanent and located at NILUs office in Kjeller.
Qualifications
PhD in a relevant field (e.g. Environmental chemistry, Organic chemistry, Analytical chemistry, Environmental Science )
Relevant experience
A track record of impactful research outputs (in relation to the years of activity)
Experience in working on complex data sets
Successful acquisition, implementation and dissemination of projects
Proficient English (written and oral). Norwegian is not a requirement, but we encourage and support the successful candidate in learning the language.
Personal characteristics
A service minded team player and true networker
An effective, systematic and structured doer
A result-oriented scientist with commitment towards the mission
Able to take responsibility and initiatives (to develop, acquire, manage, implement and disseminate new research projects)
Able to collaborate (internally and externally) and be flexible
Able and comfortable to disseminate results both written and orally
We offer
At NILU, we work for our common future. Our research contributes to the fight against climate change and to secure a healthy environment and a sustainable society. This means that work is more than just work: what we do each day makes a difference.
We believe in a healthy balance between work and leisure. We offer flexible working hours, work-from-home agreements, subsidised fitness training, excellent pension and insurance schemes and a competitive salary.
During a working day at NILU, you will encounter:
An international and interdisciplinary work environment with pleasant colleagues from all over the world (25 nationalities, 33% international colleagues)
Great creativity and generous sharing of knowledge
Broad experience and excellent opportunities for professional development
A global network of partners
Most of our approximately 170 employees work at the main office in Kjeller, a short train ride from Oslo. We also have an office in Tromsø just a few minutes' walk from the centre of town.
The application must include
Application letter
CV (summarizing education and previous positions held)
Copies of educational certificates and degrees
Questions about the posotion
Further details about NILU can be found at www.nilu.no.
Informal enquiries about the position can be directed to:
Research Director Pernilla Bohlin Nizzetto (pbn@nilu.no), phone +47 63 89 80 89,
Head of Section Anders Røsrud Borgen (arb@nilu.no), phone +47 41 21 93 23, or
CTO Aasmund Vik (afv@nilu.no), phone +47 63 89 8178