Ledig stilling ved UiT Norges arktiske universitet
Postdoctoral Research Fellow in Computer Science
Deadline: 18.05.2020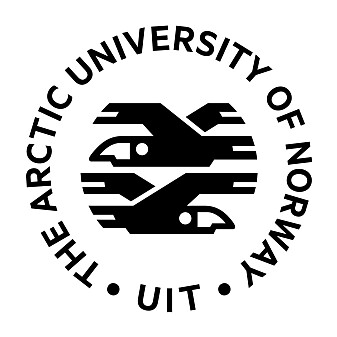 UiT The Arctic University of Norway
UiT is a multi-campus research university in Norway and the northernmost university of the world. Our central location in the High North, our broad and diverse research and study portfolio, and our interdisciplinary qualities make us uniquely suited to meet the challenges of the future. At UiT you can explore global issues from a close-up perspective.

Credibility, academic freedom, closeness, creativity and commitment shall be hallmarks of the relationship between our employees, between our employees and our students and between UiT and our partners.
The position
A position as Postdoctoral Fellow is available at the Department of Computer Science with the Information Access (IA) research group. The position is available for three years.
The IA research group focuses on fundamental system structures and concepts related to the construction of scalable, fault-tolerant, and secure cloud-based information-access services. The group undertakes high-impact interdisciplinary research and innovation at the intersection of computer science, sport science, and medicine. The group is particularly focused on technology innovations in the convergence space of mobility, social networking, multimedia, cloud computing, big medical data, machine learning, and the Internet of Things (IoT).
The Department of Computer Science provides a strong international research environment with 18 tenured faculty members, 4 adjunct professors, 4 post doctors and researchers, 11 technical/ administrative staff members and about 22 PhD students. The goal of the Department is to advance the research and teaching of computer science as a discipline, to demonstrate leadership within our areas of interest, and to contribute to society through our education, research and dissemination.
Contact
For further information about the position and UiT contact:
For administrative questions, please contact the Department's administration:
The project
The position is organized under the Information Access (IA) research group at the Department of Computer Science and is connected to the interdisciplinary strategic initiative High North Population Studies ("Befolkningsundersøkelser i Nord" - BIN) and within the sub-project "Trusted Execution Environments for Secure Analytics on Sensitive Data".
The strategic initiative High North Population Studies
The strategic initiative High North Population Studies will push the edge of research on new technologies for secure data collection, analysis and management in the context of large population studies. Novel technological development is therefore an important area in the initiative. The Technology work package shall therefore contribute to the other areas by researching and developing the needed new methods and systems for data collection, management, analysis, and interpretation for future population studies. The developed methods contribute to the work in the other work packages: Lifestyle and health, Social inequality in health, Child and adolescence health, Environmental poisons, and other data sources in the North.
The research project "Trusted Execution Environments for Secure Analytics on Sensitive Data"
Systems processing sensitive data are traditionally protected by access-control mechanisms that maps the identities of authenticated principals to set of permission on objects. The expressive of security policies are commonly static and restricted (e.g., read, write, and create files) with high-level semantic hardcoded into system services. Use-based privacy policies goes beyond these traditional security schemes by enabling data providers to specify allowable uses of data. To enforce such policies, we argue that client software that operates on the must be included in the security domain, so that privacy policies that are attached to data during storage and collection continue to apply also when data or derived data has been downloaded to clients.
This project will explore to what extend trusted execution environments can be used to enforce use-based privacy policies when data migrates between thrust domains. The goal is to devise a mechanism suitable to large-scale analytics on sensitive data in the medical and sport science domains.
Qualifications
An appointment as post doctor requires a Norwegian doctoral degree in the subject area concerned, or a corresponding foreign doctoral degree recognized as equivalent to a Norwegian doctoral degree.
The successful candidate will have a publication record that documents strong preferences to specialization in distributed computing and/or computer security. Documented knowledge of experimental system-research methodology is beneficial. Good programming and cloud management skills are also necessary, and preference will be given to candidates with documented experience with software development.
Emphasis shall be attached to personal suitability, and the suitability of the project proposal for the Technology Work Package in High North Population Studies.
Applicants should have a good command in English.
We offer
Involvement in an interesting research project
A good academic environment with dedicated colleagues
A large degree of independence in work
Flexible working hours and a state collective pay agreement
Pension scheme through the state pension fund
The appointment is for a period of 3 years. Remuneration of PhD positions are in State salary code 1352. In addition to taxes, a further 2% is deducted for the Norwegian Public Service Pension Fund.
The working hours will be utilized for research, research-related activities and research administration.
More practical information for working and living in Norway can be found here: Welcome to UiT!
Application
Your application must include:
Cover letter explaining your motivation and research interests
CV - summarizing education, positions and academic work
Diplomas and transcripts from completed degrees
2-3 references with contact details
Project proposal
Academic works, up to ten. The doctoral thesis is regarded as one work.
You must submit a project proposal, that describe how you scientifically can contribute to the project/described field of research. The proposal must include a progress plan.
Documentation has to be in English or a Scandinavian language. We only accept applications through Jobbnorge.
Assessment
The applicants will be assessed by an expert committee. It is the committee's mandate to assess the applicants' qualifications based on their submitted works and the job announcement.
General
The appointment is made in accordance with State regulations and guidelines at UiT. At our website, you will find more information for applicants. 
The objective of the appointment as a Postdoctoral Fellow is to qualify for work in senior academic positions, and no one may be appointed to more than one fixed term period at the same institution.
A good work environment is characterized by diversity. We encourage qualified candidates to apply, regardless of their gender, functional capacity or cultural background. UiT and will emphasize making the necessary adaptations to the working conditions for employees with reduced functional ability
According to the Norwegian Freedom and Information Act (Offentleglova) information about the applicant may be included in the public applicant list, also in cases where the applicant has requested non-disclosure.