LEDIG STILLING PÅ UNIVERSITETET I SØRØST-NORGE
Professor in Early Childhood Education
Deadline: 18.01.2021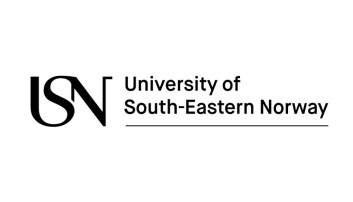 University of South-Eastern Norway
The University of South-Eastern Norway, USN, is one of Norway's largest higher education institutions, with around 18,000 students and 1,900 employees across eight different campuses.

We offer studies, research and knowledge dissemination, all targeting various professions and working life and with a high level of quality internationally. Our goal as a University is to create value both for the individual student and for business and commerce, the public sector and society in general. We achieve this by utilising the best tools we have: education and research.

USN is a University with a strong social commitment where studies and working life are integrated. At USN, we focus on practice-relevant, profession-oriented and applied research and education.

The students shall benefit from innovative educational methods and challenging studies closely associated with society's requirements and needs. They will learn how to adapt to a society and working life that is constantly changing. The University shall meet major social challenges with knowledge and expertise, helping to promote practical solutions, structural changes and new ways of thinking. USN's academic activities shall be embodied by a clear dedication to the UN's sustainable development goals. The University aims to realise this main profile in close cooperation with society and working life.

For more information on USN, please go to www.usn.no
The Faculty of Humanities, Sports and Educational Science have a vacancy for a post as Professor in Early Childhood Education
About the position
The Faculty of Humanities, Sports and Educational Science with effect from 01.08.21 has a vacancy for a 50% post as professor in Early Childhood Education.
The post relates to the Department of Pedagogy, and the immediate superior is the Head of the Department. The main place of work is currently Notodden.
Responsibilities and duties
The main part of the position will be within Early Childhood Education. The department (IPED) encompasses many educations and levels, from bachelor programs to master and doctoral programs. The person hired will be an important contributor to all levels of ECE-education. Our ambition is a future-oriented education in pedagogy that through teaching and research develops professionals and committed educators who make a difference in the society of the future.
The candidate is expected to be a professional initiative-taker within Early Childhood Education and contribute to the development of national and international networks. As a Professor at the University of South-Eastern Norway, you will be assigned responsibility for research, research management and supervision in strategic areas within the University's network of researchers.
You may be required to carry out teaching at all levels of the educational cycle within your department, and at other departments.
For the University, distance learning and e-learning are target areas, and the candidate must therefore be able to provide supervision and teaching via digital media.
Qualifications
Applicants must have a doctorate in pedagogy or equivalent fields of expertise for instance child welfare, childcare, psychology and social pedagogy for employment as Professor, and competence as assistant professor in the mentioned fields of expertise for employment as a lecturer. Applicants who have their formal education in other fields of expertise than pedagogy, must argue for the relevans of their field for this position in their application.
The person hired must have solid knowledge and experience from the field of professional education. The research production shall reflect a relevant research profile for Early Childhood Education with both a breadth and depth, and show the applicant's ability to take up new issues with a focus on the future. Great emphasis will be placed on publishing research results within the professional subject area. Experience from and management of applications for obtaining external research funding is an advantage. Documented R&D work and practical experience from the above-mentioned fields will also be emphasized.
The candidate must have the ability to work independently and at the same time have the motivation to share knowledge and take part in team work. The person in question must also be able to exercise professional leadership, guide and communicate well. Personal suitability for the position will be emphasized in terms of communication skills, collaboration skills and independence. Personal suitability for the post will be emphasised.
For employment as a Professor, a scientific level is required in accordance with established international or national standards.
A broad and solid background and research competence is required within slow pedagogies; participatory and visual research methods; arts-based methods; early childhood learning environments; young children's digital lives and material culture of research.
The candidate must be able to document advanced competence within one or more research areas.
If there are no applicants qualified for permanent employment as a Professor, an applicant may be hired for a temporary period of up to three years if the expert committee finds that the applicant has the prerequisites required to obtain the necessary qualifications within that period. A new expert assessment will be conducted within the expiry of this period.
Applicants must also document educational competence in line with the guidelines in the Regulations concerning appointment and promotion to teaching and research posts.
Educational competence and quality development
Educational competence
Teaching at the university shall be based on research, in terms of both teaching practice and content. As such, we aim to recruit teachers who have experience from and demonstrate the motivation to focus on the development of teaching practice and the interaction between teaching and research, in order to promote learning.
In accordance with the Regulations concerning appointment and promotion to teaching and research posts, the University of South-Eastern Norway has established requirements that applicants for the posts of Professor must be able to document skills in university and university college level pedagogy, subject didactics and digital competencies.
On this basis, it is assumed that applicants can document educational skills through successfully completed university-level educational programmes of study or equivalent courses with a minimum of 200 hours of work and that they have developed fundamental skills in planning, evaluation and development of teaching and supervision at a university or university college level.
Alternatively, documentation is required to demonstrate educational skills through a combination of relevant courses and practical teaching that are deemed to be equivalent to a programme of study with a minimum of 200 hours of study.
Educational quality development
It is assumed that applicants for posts as Professor at the University, when presenting an educational portfolio or folder, can document the following:
Development in the quality of their own teaching over time.The minimum requirement for teaching, supervising and any experience in educational management should altogether have been met as part of a full-time position in higher education corresponding to a period of three years.In addition to experience in general guidance of students at bachelor level, the candidate is expected to have experience in academic supervision at master's level and preferably also at PhD level.
Active participation and leadership in the development of educational quality in the professional academic environment.
See further description of how educational competence should be documented in applications.
Applicants who are unable to document educational competence in line with the University's criteria may be appointed on the condition that they qualify within two (2) years. [Courses in university and university college level pedagogy will be offered.]
When assessing applicants, emphasis will be placed on
Scientific and educational qualifications.
Professional competence and scientific production within pedagogy.
Publication in international peer-reviewed journals.
Teaching experience and competence within pedagogy.
Administrative experience and competence.
Ability to obtain external funds.
Research management, participation and research projects and research dissemination.
Experience from research-driven innovation and industry collaboration.
Experience from international research mobility.
Other relevant competence.
Personal suitability and motivation for the post.
We offer
Exciting and educational academic environment with stimulating work.
Individual competence plan and good opportunities for competence and career development for all employees.
Inclusive work environment with dedicated colleagues.
Good pension scheme and favourable terms in the Norwegian Public Service Pension Fund.
Employee benefits, including opportunity to exercise during working hours.
Salary
Professor (code 1013): NOK 670,100 – 938,900 per year (LT 72 – 85). A higher salary may be considered in special circumstances.
Salary grade according to seniority and competence. The statutory amount for the Norwegian Public Service Pension Fund is deducted from the salary.
The person appointed must comply with the laws, regulations and agreements that apply at any given time to the post.
Other information
The appointing body is the appointments committee for teaching and research posts at the University of South-Eastern Norway. An expert committee will assess the applications. Based on the committee's recommendations, relevant applicants will be invited to an interview and a trial lecture.
The person appointed must comply with the laws, regulations and agreements that apply at any given time to the post.
According to our human resources policy, it is our aim that our employees, to the fullest extent possible, shall reflect the diversity of the general population. We therefore encourage all qualified candidates to apply for the post. We endeavor to further develop as an inclusive workplace and to adapt your workplace if required. You are also welcome to apply for a position with us if you have experienced periods where you have not been in employment, education or training.
Pursuant to section 25, 2nd paragraph of the Freedom of Information Act, information on the applicant may be disclosed even if the applicant has requested not be included on the list of applicants. Applicants will be notified if such requests are not allowed.
Contact information
For more information about the position, please contact:
Deputy Head of Department of Pedagogy: Cathrine Frogh, Mob. +47 997 52 962
For questions regarding the recruitment process, please contact:
How to apply
The University of South-Eastern Norway makes use of online application management. Applicants to the post must register their application and CV with enclosures online via the Jobbnorge recruitment portal by clicking on the link on the right-hand side – "Søk stillingen" (Apply for the post).
The following documents shall be attached to the online application:
Certified copies of diplomas from a university college/university and certificates.
Scientific publications (up to 15 for applicants for Professor and up to 10 for applicants for Associate Professor).
List of scientific publications.
Applicants who have completed their own university pedagogy course corresponding to a minimum of 200 hours must enclose a certificate of completed course/examination along with a curriculum plan or a description of the course and appurtenant topics/themes.
Basic skills in planning, implementing, evaluating and developing of teaching and supervision must be documented in the form of a systematic and holistic overview.
Other applicants must describe, assess and document their competence as teachers, mentors and educational supervisors through a systematic and holistic overview. At USN, the pedagogical portfolio is used. Please read more about the documents that should be included in the pedagogical portfolio in USN's criteria for assessing educational competence for employment and promotion.
Applicants for professorships and docent positions shall also document that the additional criteria are met by adding:

A description of and reflection over work done to develop own teaching and academic supervision. This should be documented with specific examples showing development over time as well as a rationale for and reflection over the process and the outcome.
A description of experience with academic supervision at the master's and PhD levels. In addition to a description of the scope of academic supervision, the applicant shall also summarize his/her experience and identify potential areas of development.
A description of and reflection over own leadership, participation in and role in the development of educational quality in the professional academic environment.

All types of specific documentation in the form of certificates, documents, evaluations, reports, etc. will add support to the application.
Contact information for three references.
Please note that all documents must be in a Scandinavian language or in English. Any translations must be certified.
Click here to read more about the recruitment process for scientific posts at the University of South-Eastern Norway.
Each applicant is responsible for ensuring that the required documentation has been uploaded with the application!
The University has been awarded a Charter & Code certificate by the European Commission, and is entitled to use the HR Excellence in Research (HRS4R) logo. The University is also a member of the EURAXESS network, which contributes to good working conditions for mobile researchers.