Ledig stilling på Universitetet i Sørøst-Norge
Postdoctoral Fellow in organization and management
Deadline: 31.07.2020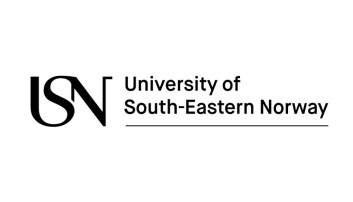 University of South-Eastern Norway
University of South-Eastern Norway has about 18 000 students and about 1500 employees. The university is organized in four faculties, with instruction and R&D activities on eight campuses. The main profile of the university is to provide socially relevant education, geared towards specific professions, and adapted to the requirements of the workplace, as well as to produce applied research and development.

USN School of Business offers undergraduate and graduate programs in a variety of disciplines, as well as a PhD programme in Marketing Management. In addition, we have several one year study programmes and postgraduate programmes.
The USN School of Business have a vacancy for a position as Postdoctoral Fellow in organization and management
About the position
The University of South-Eastern Norway, School of Business has a vacancy for a position as Postdoctoral Fellow in organization and management from 01.12.20. Applicants are invited to apply for a three-year postdoctoral fellowship to conduct research within the project "Motivational processes in occupational health" financed by the Research Council of Norway.
The position is associated with the Department of Business, Marketing, and Law and reports to the Head of Department. The place of employment is Campus Ringerike.
The candidate recruited for this position will work on empirical studies on the topics of job recovery and work motivation in relation to occupational health within a research group containing internationally leading researchers.
Among other contributions, the candidate will have the main responsibility of one of four work packages within the project on the topic of job recovery. The aim of this work package is to study job recovery strategies, as well as how job recovery may interplay with motivational processes in relation to occupational health. The successful candidate is, therefore, expected to have the ability to manage research studies from beginning to end using both qualitative and, in particular, quantitative research methods.
Additional activities to conducting relevant research will be report writing, result dissemination through international conferences and peer reviewed publications as well as to relevant stakeholders, and supporting the project manager in administrative tasks.
The main purpose of a postdoctoral fellowship is to provide the candidates with enhanced skills to pursue top scientific positions within or beyond academia. To promote a strategic career path, all postdoctoral research fellows are required to submit a professional development plan no later than one month after commencement of the postdoctoral period. It is a requirement that the candidate is able to complete the assigned tasks of the project during the period of employment. The project starts 01.12.20, but for the right candidate the starting date can be agreed upon with the project manager.
The appointment is for a term of 3 years.
Qualifications
Applicants must have a Norwegian doctorate or equivalent education abroad in a social science discipline with relevance for organization and management studies (organizational behaviour, organizational psychology, human resource management, etc. The applicant must have gained the degree within the application deadline.
Co-operation between project members is an integrated part of the project. The candidate must be motivated and demonstrate a proven ability to work effectively within a team and in a collegiate manner to formulate and realise common project objectives. At the same time, the nature of the candidates role in the project dictates that the applicant is innovative, can work independently, and be able to manage a research study from beginning to end.
The planned work requires experience with both qualitative and, in particular, quantitative research methods. The ability to perform high impact work, demonstrated by previous publications in relevant journals, will be positive.
High-level proficiency in written and spoken English is required and some mastery of a Scandinavian language is an advantage for performing parts of the empirical work.
Personal suitability for the position will be emphasized.
We offer
Collaboration and network with internationally leading researchers
Excellent career and academic skills development opportunities as a work package leader in a Research Council funded research project
A professionally stimulating working environment.
A good social environment
Attractive welfare benefits in the State Pension Plan
Opportunity for physical activities within working hours
Salary
Postdoctoral fellow (postdoktor) (code 1352) NOK 523 200 -691 400 a year. Depending on seniority. A statutory contribution will be made from the employee's salary to the state pension plan.
Other information
The Academic Appointments Board is responsible for appointments to academic positions at University College of Southeast Norway. An expert assessment of applicants will be carried out. Short-listed candidates will be called in for interviews and must be prepared to present and discuss their projects.
The successful applicant must comply with the laws, regulations and agreements that apply to the position.
As an equal opportunities employer we welcome applicants from all sections of the community regardless of gender, ethnicity, disability, sexual orientation and transgender status. All appointments are made on merit.
According to the Norwegian Freedom of Information act § 25 2 paragraph, information about the applicant may be included in the public applicant list, even though the applicant has requested non-disclosure. The applicant will be informed if his/her request has been declined.
Contact information
For more information about the position, please contact:
For questions regarding the recruitment process, please contact:Advicer Kari Ann Sommerset [email protected]
For more information about the project, please look here.
How to apply
The University of South-Eastern Norway uses online applications. We therefore ask applicants to register their application and CV online by clicking on the "Send application" link.

The application must include the following documents:
Cover letter (description of academic and professional background and qualifications including research interest methodological experience and how they will be used in the project, statement of motivation, and statement on when the applicant can start the earliest if selected)
CV including certified diplomas and certificates from university college/university
PhD thesis
Any scientific publications and a list of these
Three references (contact information)
Documentation of English language proficiency (i.e.: IELTS, TOFEL etc.) if the applicant is not a native English speaker or did not have instruction in English medium during his/her university studies.
Please note that all documents must be translated into English or a Scandinavian language by an authorized translator.
Each applicant is responsible for ensuring that the required documentation has been uploaded with the application.