LEDIG STILLING VED UNIVERSITETET I BERGEN
Postdoctoral Research Fellow position: Developmental Systems Ecologyonic development
Deadline: 16.01.2022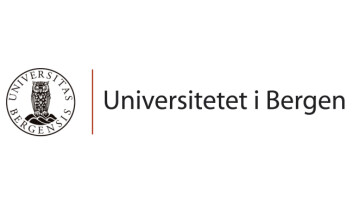 University of Bergen
The University of Bergen is a renowned educational and research institution, organised into seven faculties and approximately 54 institutes and academic centres. Campus is located in the centre of Bergen with university areas at Nygårdshøyden, Haukeland, Marineholmen, Møllendalsveien and Årstad.

Sars International Centre for Marine Molecular Biology (Sars Centre) is situated at the Marineholmen campus together with other research institutes at the University. The Sars Centre is partner with European Molecular Biological Laboratory (EMBL) in Heidelberg, Germany and is organized directly under Rector at UiB. – Read more here.
Postdoctoral Research Fellow position: Developmental Systems Ecology- Impact of environmental changes on embryonic development
Postdoctoral Research Fellow position
There is a vacancy for a postdoctoral research fellow position at the Sars International Centre for Marine Molecular Biology (www.sars.no) in the research group headed by Pr. Lionel Christiaen. The position is for a period of 3 years and is funded on the Sars Centre core budget. The Sars Centre belongs to the University of Bergen and is partner of the European Molecular Biology Laboratory (EMBL) (www.embl.de). The place of work will be at the Sars Centre. The preferred starting date is between January and April 2022.
About the project/work tasks:
The Christiaen group adapts and uses state-of-the-art methods in developmental and cell systems biology to study gene regulation, fate decisions and cellular behaviours in the tunicate Ciona. There is mounting evidence that the unfolding global environmental crisis is directly impacting marine organisms. The general goal of the proposal is to deploy modern single cell genomics, quantitative microscopy, genome engineering and computational biology to characterize the impacts of changing temperatures, pH, salinity and other biotic and abiotic factors on embryonic development, using the tunicate Ciona as a model.
We are looking for a highly competent and independent Postdoctoral Research Fellow, ideally with expertise in molecular and cellular biology, experimental embryology, genomics and computational biology, including single cell genomics.
The project will focus on (1) growing animals in various combinations of environmental conditions for systematic large scale, whole embryo, single cell transcriptome profiling, (2) develop innovative computational analysis of complex datasets, in collaboration with computational biologists, (3) leverage and mine the data to identify and characterize specific mechanisms conferring robustness and/or sensitivity to abiotic constraints.
The successful candidate will use a variety of methods, ranging from marine invertebrate embryology, single cell genomics and quantitative microscopy, to computational biology and precise genome engineering. The successful candidate will work in close association with the group leader and other lab members with the aim to contribute to the further development of the project in line with her/his interests.
Qualifications and personal qualities:
The applicant must hold a Norwegian PhD or an equivalent degree or must have submitted his/her doctoral thesis for assessment prior to the application deadline. It is a condition of employment that the PhD has been awarded.
A strong scientific background, intellectual command of fundamental concepts relevant to the project, and a track-record of creative experimental design are highly desired.
Impeccable work ethics, discipline and rigor to conduct experiments at the highest level, and strong reporting habits are highly desired.
Proficiency in both written and oral English, with a record of publication and presentations, is essential.
Practical experience with various techniques is highly desirable. These include molecular cloning, genomics and computational biology, CRISPR/Cas9-mediated genome editing, invertebrate embryology, and fluorescence imaging.
The ability to work both independently and to cooperate with others in a structured manner is essential.
About the position of postdoctoral research fellow:
The position of postdoctoral research fellow is a fixed-term appointment with the primary objective of qualifying the appointee for work in top academic positions. The fixed-term period for this position is 3 years. Individuals may not be hired for more than one fixed-term period as a postdoctoral research fellow at the same institution.
Upon appointment, applicants must submit a project proposal for the qualifying work including a work schedule. It is a requirement that the project is completed in the course of the period of employment.
We can offer:
A professional, challenging and international working environment.
Well-equipped, modern laboratories and facilities.
Salary at pay grade 61 (code 1352 / pay range 24, alternative 5) according to the state salary scale upon appointment. This constitutes a gross annual salary of NOK 553.500. Further promotions are made according to length of service. For particularly highly qualified applicants, a higher salary may be considered.
Enrolment in the Norwegian Public Service Pension Fund.
Good welfare benefits.
Your application in English must include:
A cover letter of the applicant's research interests and motivation for applying for the position.
The names and contact information 2-3 reference persons. One of these must be the the main advisor from the PhD programme.
CV.
Transcripts and diplomas and official confirmation that the doctoral thesis has been submitted.
Relevant certificates/references.
List of publications or other relevant scientific work.
The application and appendices with certified translations into English or a Scandinavian language must be uploaded at Jobbnorge.
Application Deadline: 16 January 2022.
General information:
Detailed information about the position can be obtained by contacting:

The state labour force shall reflect the diversity of Norwegian society to the greatest extent possible. People with immigrant backgrounds and people with disabilities are encouraged to apply for the position.
The University of Bergen applies the principle of public access to information when recruiting staff for academic positions.
Information about applicants may be made public even if the applicant has asked not to be named on the list of persons who have applied. The applicant must be notified if the request to be omitted is not met.
Further information about our employment process can be found here.