LEDIG STILLING VED UIT NORGES ARKTISKE UNIVERSITET
Postdoctoral Research Fellow in Oral Ecology
Deadline: 09.06.2022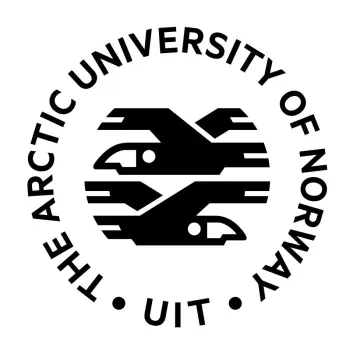 UiT The Arctic University of Norway
The Faculty of Health Sciences at UiT The Arctic University of Norway represents a newly created entity gathering almost all possible health study programs. This facilitates an unique interdisciplinarity and innovation in health education and research. We work closely with the services in the North to solve tomorrow's challenges.

Read more about us at uit.no/helsefak
Faculty of Health Sciences / Department of Clinical Dentistry
The position
A Postdoctoral Fellow position is available at the Department of Clinical Dentistry (IKO), Faculty of Health Sciences, UiT the Arctic University of Norway (UiT). The position is affiliated with the Clinical and Experimental Dentistry research group.
The Department of Clinical Dentistry has two research groups: Clinical and Experimental Dentistry research group and Dental Public Health and Behavior. The Department has approximately 25 permanent positions. In addition there is a variable number of PhD students and part time positions. The Department is responsible for a bachelor and master's program in odontology. For more information visit the Department's web pages.
The position is a fixed term position for a duration of three years. Appointment to the position of Postdoctoral Research Fellow is mainly intended to provide qualification for work in top academic positions. It is a prerequisite that the applicant can carry out the project over the full course of the employment period. No person may hold more than one fixed term position as a Postdoctoral Research Fellow at the same institution.
The position will additionally be assigned to teaching and related work for UiT in an amount equivalent to a maximum 25 % of a full-time employment.
The workplace is at UiT in Tromsø. You must be able to start in the position within a reasonable time after receiving the offer.
Unless special circumstances indicate otherwise, postdoctoral projects shall be planned with stays abroad. The duration should be at least 6 months.
The project's field of research
The research group is a newly established, ambitious research group. The group works in many experimental dentistry research projects. The main investigator that is responsible for this position is currently working on aspects of conjugative transposons and fitness cost associated with resistance determinants. The research group has all the necessary infrastructure and equipment in the laboratory to conduct their research activities
The successful candidate will work collaboratively with other faculty, scientists, and students in a dynamic and multi-disciplinary environment. We strongly encourage career development beyond authorship of research manuscripts arising from this work.
The successful candidate will work with mobile genetic element carrying resistance determinants in oral bacteria, and factors that influence the spread and maintenance of antibiotic resistance in oral streptococci. The candidates with previous scientific experience that are relevant to ongoing research activities in IKO will be preferred.
You must submit a project proposal that describes how you scientifically can contribute to the described field of research. The proposal should be 2-4 pages and must include a progress plan.
Contact
For further information about the position, please contact:
Qualifications
To be awarded the position of Postdoctoral Research Fellow, a Norwegian doctorate degree is required, or a corresponding international doctorate degree that is recognized as being equal to the Norwegian doctorate degree.
The candidate preferably has experience in working with antibiotic resistant among oral bacteria and/or metagenomic. General microbiological methodologies (wet lab, sterile techniques etc.) are required. Research experience in DNA sequencing and bioinformatics is required. We expect a documented track record of academic accomplishments including publications in peer reviewed journals or conference contributions.
The candidate must hold a PhD in Microbiology, Molecular Biology or other relevant disciplines and a strong interest in oral microbiology/antibiotic resistance research is required.
In the assessment the main emphasis will be attached to the submitted works and the project proposal for the qualifying work. Emphasis shall also be attached to experience from popularization/dissemination and academic policy and administrative activity.
The Postdoctoral fellow will be involved in teaching and supervision of master and bachelor students at the Department of Clinical Dentistry on projects/subjects that fits his/her competencies. The candidate must speak and write English fluently, and emphasis will also be attached to teaching experience and qualifications. Working knowledge of Norwegian is not mandatory but is advantageous.
During the assessment emphasis will be put on the candidate's motivation, potential for research, and personal suitability for the position. We are looking for candidates who are able to work systematically, independently and have the ability to work in an interdisciplinary research team. Emphasis will be placed on the communicative and collaborative skills, as well as personal suitability and the motivation and interest in the project.
At UiT we put emphasis on the quality, relevance and significance of the research work and not on where the work is published, in accordance with the principles of The San Francisco Declaration on Research Assessment (DORA).
Inclusion and diversity
UiT The Arctic University i Norway is working actively to promote equality, gender balance and diversity among employees and students, and to create an inclusive and safe working environment. We believe that inclusion and diversity is a strength, and we want employees with different competencies, professional experience, life experience and perspectives.
If you have a disability, a gap in your CV or immigrant background, we encourage you to tick the box for this in your application. If there are qualified applicants, we invite least one in each group for an interview. If you get the job, we will adapt the working conditions if you need it. Apart from selecting the right candidates, we will only use the information for anonymous statistics.
We offer
A friendly international environment with good opportunities for professional development
Involvement in an interesting research project
Flexible working hours and a state collective pay agreement 
Competitive salary levels
Pension scheme through the state pension fund 
Good welfare schemes, e.g. training during working hours
More practical information for working and living in Norway can be found here.
Application
Your application must include:
1-2 page cover letter explaining your motivation and research interests
Project proposal (max 4 pages)
CV containing an overview of education, supervised professional training and professional work
Diplomas and transcripts (all degrees)
Contact information to 2-3 references
2-3 reference letters
Documentation of teaching experience and qualifications, if applicable
Documentation of English language proficiency (equivalent to Norwegian Higher Education Entrance Qualification or TOEFL test)
A list of your academic production
Description of your academic production, stating which works you consider most important
Academic works, up to ten. The doctoral thesis is regarded as one work
In order to achieve a targeted use of the postdoctoral position, and to strengthen the employee's career development, a development plan must be available no later than three months after the appointment contract is signed. The development plan must be approved by the immediate leader with personnel responsibility.
All documentation to be considered must be in a Scandinavian language or English. We only accept applications and documentation sent via Jobbnorge within the application deadline.
Assessment
The applicants will be assessed by an expert committee. The committee's mandate is to undertake an assessment of the applicants' qualifications based on the written material presented by the applicants, and the detailed description draw up for the position.
The applicants who are assessed as best qualified will be called to an interview. The interview should among other things, aim to clarify the applicant's motivation and personal suitability for the position. A trial lecture may also be held.
General information
The appointment is made in accordance with State regulations and guidelines at UiT. At our website, you will find more information for applicants.
The remuneration for Postdoctoral research fellow is in accordance with the State salary scale code 1352. A compulsory contribution of 2 % to the Norwegian Public Service Pension Fund will be deducted.
The successful candidate must be willing to get involved in the ongoing development of their discipline, research group, department and the university as a whole.
According to the Norwegian Freedom and Information Act (Offentleglova) information about the applicant may be included in the public applicant list, also in cases where the applicant has requested non-disclosure.