LEDIG STILLING VED UIT NORGES ARKTISKE UNIVERSITET
Postdoctoral Research Fellow in Ecology
Deadline: 28.10.2021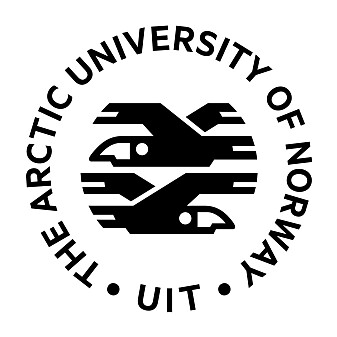 UiT The Arctic University of Norway
The Faculty of Biosciences, Fisheries and Economics (BFE) consists of Department of Arctic and Marine Biology, Norwegian College of Fishery Science (NFH) and School of Business and Economics. The main task of BFE is to conduct teaching and research dissemination at a high national and international level within all relevant fields. Prioritized research areas are aquatic and terrestrial ecosystems, climate, life in the arctic, marine bioprospecting, fish health, seafood products, business and macroeconomics, resources and environment, markets and management of marine resources.

The interdisciplinary profile of the faculty provides good opportunity to develop research projects involving several research groups at the faculty according to its strategy.
Faculty of Biosciences, Fisheries and Economics / Department of Arctic and Marine Biology
The position
At the Department of Arctic and Marine Biology (AMB), Faculty of Biosciences, Fisheries and Economics (BFE), there is an available position for a Postdoctoral Research Fellow in ecology. The position is affiliated with the research group Northern Populations and Ecosystems.
The position is a fixed term position for a duration of two years. Appointment to the position of Postdoctoral Research Fellow is mainly intended to provide qualification for work in top academic positions. It is a prerequisite that the applicant is able to carry out the project over the full course of the employment period. No person may hold more than one fixed-term position as a Postdoctoral Research Fellow at the same institution.
The appointed Postdoctoral Fellow will have its daily workplace at UiT - The Arctic University of Norway, Tromsø.
The Department of Arctic and Marine Biology (AMB)
The Department of Arctic and Marine Biology (AMB) includes 5 research groups distributed across several buildings. Research and teaching at AMB has a broad span, from molecular mechanisms at cellular/subcellular levels via studies of adaptations at the organismal level, to ecological interactions in aquatic and terrestrial environments. The institute is an exciting and cutting-edge academic and research unit in biology that addresses professional challenges in basic research, industrial and administrative-oriented research with a strong focus on North. The Institute has extensive national and international research collaboration including regional institutions like Framsenteret, IMR and NIBIO. The staff counts 56 permanent scientists, 25 technicians, 12 administrative positions and 50 temporary employees (researchers, postdocs, PhD research fellows, technicians).
The project
The position as Postdoctoral Fellow in ecology is available in the frame of the EEA-project "Sustainable use of soil resources in the changing climate" SUCC. The project is an ambitious effort to advance the adaptive capacity of Arctic and Boreal communities to climatic and biodiversity changes through state-of-the-art understanding of what are major changes to tundra and boreal ecosystems and its effects on carbon storage. SUCC involves 4 research institutions across four countries, and is led by the Institute of Ecology and Earth Sciences (IEES) of the University of Tartu. The Norwegian partner has focus on tundra ecosystems.
The successful candidate is expected to, in her/his fellowship-period:
Visit partner(s) in the SUCC consortium
Do fieldwork and labwork related to the project
For the major part have the workingplace in Tromsø
Contact
For further information about the position, please contact:
Qualifications
The successful candidate must be willing to get involved in the ongoing development of their department and the university as a whole.
Additional required qualifications:
Norwegian doctoral degree in ecology and/or microbiology or a corresponding foreign doctoral degree recognized as equivalent to a Norwegian doctoral degree in the subject area.
Experience with plant and/or soil ecology.
Experience in statistical modelling of ecological data.
Documented good oral and written communication skills in English.
It is considered an advantage to also have:
Experience with molecular tools for addressing ecological questions.
Experience with, or interest for interdisciplinary environmental research addressing changes in socioecological systems, including communication and collaboration with stakeholders.
Research experience from boreal or Arctic areas.
Working knowledge of Norwegian or a Scandinavian language.
During the assessment emphasis will be put on the candidate's potential for research, motivation and personal suitability for the position.
Qualification with a PhD is required before commencement in the position. If you're at the final stages of your PhD, you may still apply if you have submitted your PhD thesis for doctoral degree evaluation within the application deadline. You must submit the thesis with your application. You must have dissertated before the start-up date of the position.
At UiT we put emphasis on the quality, relevance and significance of the research work and not on where the work is published, in accordance with the principles of The San Francisco Declaration on Research Assessment (DORA).
Inclusion and diversity
UiT The Arctic University i Norway is working actively to promote equality, gender balance and diversity among employees and students, and to create an inclusive and safe working environment. We believe that inclusion and diversity is a strength, and we want employees with different competencies, professional experience, life experience and perspectives.
If you have a disability, a gap in your CV or immigrant background, we encourage you to tick the box for this in your application. If there are qualified applicants, we invite least one in each group for an interview. If you get the job, we will adapt the working conditions if you need it. Apart from selecting the right candidates, we will only use the information for anonymous statistics.
We offer
Involvement in an interesting research project
Excellent career opportunities
A good academic environment with dedicated colleagues
Flexible working hours and a state collective pay agreement
Pension scheme through the state pension fund
An inclusive environment among a range of projects
Opportunities to visit a range of field sites outside campus
Application
Your application must include:
Application letter
Project proposal: your interest in the project topic and location (maximum one page)
Description of your past research project and its relevance to the advertised position (max 1 page)
CV
Diplomas and transcripts (all degrees)
Written references
Contact information to 2-3 references
A list of your academic production
Description of your academic production, stating which works you consider most important
The candidate should attach a maximum of five scientific works, published or not, that the candidate consider of relevance for the position
A small project layout of possible studies of carbon storage in the tundra of maximum one page should be attached.
The documentation must be in English or a Scandinavian language. We only accept applications sent via www.jobbnorge.no.
General information
The appointment is made in accordance with State regulations and guidelines at UiT. At our website, you will find more information for applicants.
The remuneration for Postdoctoral research fellow is in accordance with the State salary scale code 1352. A compulsory contribution of 2 % to the Norwegian Public Service Pension Fund will be deducted.
The successful candidate must be willing to get involved in the ongoing development of their department and the university as a whole.
According to the Norwegian Freedom and Information Act (Offentleglova) information about the applicant may be included in the public applicant list, also in cases where the applicant has requested non-disclosure.
In case of discrepancies between the Norwegian and the English version of this description, the Norwegian version takes precedence.
More practical information for working and living in Norway can be found here: International staff