LEDIG STILLING PÅ UNIVERSITETET I SØRØST-NORGE
Post-doc in Systems Engineering and Innovation
Deadline: 12.12.2020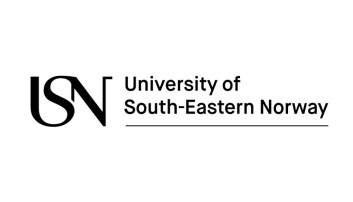 University of South-Eastern Norway has about 18 000 students and about 1500 employees. The university is organized in four faculties, with instruction and R&D activities on eight campuses. The main profile of the university is to provide socially relevant education, geared towards specific professions, and adapted to the requirements of the workplace, as well as to produce applied research and development.
The Faculty of Technology, Natural Sciences and Maritime Sciences/Department of Science and Industry Systems have a vacancy for a temporary post as Post-doc in Systems Engineering and Innovation
About the position
The Faculty of Technology, Natural Sciences, and Maritime Sciences has a vacancy for a position as Research Fellow in Systems Engineering from 01.01.2021. The position is attached to the Department of Science and Industry Systems and reports to the Head of Department. The place of employment is Kongsberg.
Our Systems Engineering research program is positioned towards the industry needs to cope with disruptive technologies and innovation. We collaborate with a number of national and international universities. Systems Engineering, systems architecting, digitalization, sustainability and human-centered design are key areas of focus for our research. We strive to help our industry to create systems that are there for a purpose, and that create values for the company as well as for people, our society, and the environment. Our staff is internationally recognized, and nationally merited. We received the Quality in Higher Education Award in 2019 by the Norwegian Ministry of Education for our close collaboration with industry.
The position is connected to an industry-driven R&D project that includes the following high-tech companies:
• Semcon, Ulstein Gruppen, Kongsberg Maritime, Kongsberg Defence and Aerospace, Indra Navia, Kongsberg Innovasjon, Statens Kartverk i Norge og Technip FMC.
And universities:
• University of South-Eastern Norway (USN), Arkitekt- or Design Høgskolen i Oslo (AHO), ETH Zürich, Chalmers Tekniska Högskola.
The title of this research project is: "Harvesting value from Big data and Digitalization through a Human Systems-Engineering Innovation Framework", H-SEIF.
The Norwegian high-tech industries face rapidly changing market needs. The customers demand new and integrated systems that are attractive to use. The partner companies, supplying complex systems in challenging markets, must increase the effectiveness of their engineering and innovation processes. These high-tech industries search for methodologies that increase their value proposition, cope with complexity, and at the same time reduce development risk. Large-scale complex systems are hard for people to understand and visualize the behaviours, especially before they are made. Such systems, though, have abundant related data from multiple sources, both operational (in-company) and contextual (public). In the project we will create a collaborative framework enhancing effective systems development, specifically directed towards making data-supported early decisions.
The candidate will be responsible for one of the project's main objectives:
Create a package of easy-to use data analytic methodologies applicable for the companies.
The candidate should also help on two of the other main objectives:
Identify contextual and in-system data (facts) needed in early-phase product development to adapt innovations to user needs.
Establish a process that help people identify and apply their data to develop service solutions for users of their system of interest. The overall goal is to accelerate business by digitalization of services.
Appointment is for a period of two years with possibility for extention.
Qualifications
Applicants to the position should have a Norwegian doctorate or equivalent education abroad in Systems Engineering, Systems Architecting, Conceptual modelling, Knowledge Management, Controls Theory, Innovation, Machine Learning, Product Design, Industrial Economics, relevant engineering degree or equivalent. If no qualified applicants with a PhD, candidates with Master's levels or equivalent higher education qualifications will be considered.
The candidate will work in a professional network of academics and industry experts. We search for a candidate motivated to share his or her knowledge and interact with industry. Collaboration between staff members is an integrated part of the working atmosphere at the University of South-Eastern Norway. The candidate must be motivated and demonstrate a proven ability to work effectively within a team and in a collegiate manner to formulate and realise common objectives.
We are looking for a person with several of the following skills:
Systems Engineering, Systems Architecting, Software Architecting, Multidisciplinary engineering, Engineering Manager, Project Manager, Conceptual modelling, Data scientist, Software engineer, Industrial engineering, Civil engineering, or other relevant engineering, management or data scientist discipline.
Systems perspective
Data management interest
Relevant work experience. Industrial experience will be valued as positive. This could be a position for an expericned industrial practitioner
Experience and/or ability and interest to operate in academia and industry
Open for travel to all partners within Norway.
Good communication skills.
Practical
Able to conceptualise
Collaboration skills.
Project manager skills
Self-driven
The candidate must have very good command of English and a Scandinavian language.
We offer
Exciting and educational academic environment with stimulating work.
Individual competence plan and good opportunities for competence and career development for all employees.
Inclusive work environment with dedicated colleagues.
Good pension scheme and favourable terms in the Norwegian Public Service Pension Fund.
Employee benefits, including opportunity to exercise during working hours.
Salary
Postdoctoral fellow (postdoktor) (code 1352): kr 555 800 – 694 400. a year, depending on seniority. In special cases, higher salary may be considered. A statutory contribution will be made from the employee's salary to the state pension plan.
Additional information
The Academic Appointments Board is responsible for appointments to academic positions at University of South-Eastern Norway. An expert assessment of applicants will be carried out. Short-listed candidates will be called in for interviews.
The successful applicant must comply with the laws, regulations and agreements that apply to the position.
As an equal opportunities employer we welcome applicants from all sections of the community regardless of gender, ethnicity, disability, sexual orientation and transgender status. All appointments are made on merit.
According to the Norwegian Freedom of Information act § 25 2 paragraph, information about the applicant may be included in the public applicant list, even though the applicant has requested non-disclosure. The applicant will be informed if his/her request has been declined.
Contact information
For more information about the position, please contact:
Professor Kristin Falk (+47 97 58 69 09, [email protected]) or
Associate Professor Elisabet Syverud (+47 413 60 488 [email protected]) at Faculty Technology and Maritime Sciences / Department of Science and Industrial Systems
For questions regarding the recruitment process, please contact:
How to apply
University of Southeastern Norway uses online applications. We therefore ask applicants to register their application and CV online by clicking on the "Send application" link. The application must include the following documents:
Certified diplomas and certificates from university college/university
Master's thesis
Any scientific publications and a list of these
Three references (contact information)
Please note that all documents must be translated into English or a Scandinavian language by an authorized translator ore about the recruitment process for scientific posts at the University of South-Eastern Norway.
Each applicant is responsible for ensuring that the requested documentation has been uploaded with the application within the application deadline!