LEDIG STILLING PÅ UNIVERSITETET I SØRØST-NORGE
PhD Research Fellow in Organization and Managment
Deadline: 01.02.2021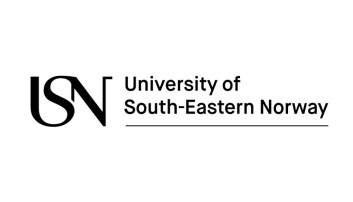 University of South-Eastern Norway
University of South-Eastern Norway has about 18 000 students and about 1900 employees. The university is organized in four faculties, with instruction and R&D activities on eight campuses. The main profile of the university is to provide socially relevant education, geared towards specific professions, and adapted to the requirements of the workplace, as well as to produce applied research and development.

USN School of Business offers undergraduate and graduate programs in a variety of disciplines, as well as a PhD programme in Marketing Management. In addition, we have several one year study programmes and postgraduate programmes.
The USN School of Business have a vacancy for a position as PhD Research Fellow in Organization and Managment
About the position
The USN School of Business has a vacancy for a 100% position as PhD Research Fellow in Organization and Management. The position is assigned to the Department of Business, Marketing and Law. The place of employment will be at Campus Ringerike, Norway.
The position is a four-year fixed-term appointment. The successful candidate must be enrolled in a suitable PhD program within 6 months after commencement of the position. Duties will be divided as follows: 75 % to PhD education and 25 % to other duties, including teaching or other projects at the USN School of Business.
About the PhD-project
The PhD-position is placed within the research group Organizing and Leadership at USN School of Business. Among other topics, the group holds an extensive research portefolio on the topics of work motivation, occupational health and employe well-being. The PhD student will take an active role in the project "Motivational processes in occupational health" funded by the Research Council of Norway.
The candidate recruited for this position will work on empirical studies on the topic of work motivation in relation to occupational health within a project group containing internationally leading researchers. In particular, the research fellow will work with designing and implementing intervention studies at the organizational level focused on promoting positive experiences in the workplace by emphasizing social-contextual factors in the workplace for creating optimal work motivation. A combination of surveys, interviews and reports before, during and after interventions will be used to identify work factors of relevance to workers' health.
It is expected that the PhD-candidate will contribute to a positive culture of cooperation between the partner organizations and provide the project with analysis of motivational process underlying occupational health outcomes.
The applicant must be familiar with theoretical perspectives of organizational psychology, and/or management, and relevant methods (both qualitative and, in particular, quantitative research methods).
The applicant is invited to write a research proposal (4-5 pages) related to the topic outlined to accompany the application.
Qualifications
Applicants must hold a Master of Science degree in business, management, organizational psychology or equivalent. Students currently enrolled in a master's program are also welcome to apply but must have earned their degree prior to being appointed.
Applicants must have achieved grade B or above to qualify for employment.
Excellent command of written and spoken English is required. Proficiency in Norwegian or another Scandinavian language will be an advantage.
Applicants must have the ability to cooperate with fellow students and faculty members and to work independently on academic topics.
Personal suitability for the postition will be emphasized.
The successful candidate must be enrolled in a suitable PhD program within 6 months after commencement of the position.
We offer
Close supervision by faculty during the period.
Access to arenas where you get the chance to meet internationally recognized professors
Become involved in research projects involving leading Norwegian and global companies and research partners
A professionally stimulating work environment
A good social environment
Relevant job duties (25%) to polish teaching and project skills to qualify for attractive jobs at academic and non-academic organizations.
A stimulating and growing research environment, with good opportunities to develop your career and your academic skills
Attractive welfare benefits in the State Pension Plan
Salary
PhD Research Fellow (code 1017): NOK 482 200 a year. Further promotion will be based on time served in the position. In special cases, employment in code 1378 (NOK 482 200 - 618 600 a year) may be considered.
A statutory contribution to the state pension plan will be deducted from the employee's salary.
Other information
The Academic Appointments Board for PhD Research Fellowships is responsible for the appointment. An expert assessment of applicants will be carried out. The candidates deemed best qualified will be invited to an interview.
The person appointed must comply with the laws, regulations, and agreements that apply at any given time to the post. Please note that an approved work permit is a prerequisite for employment.
According to its human resources policy, the University of South-Eastern Norway targets a balanced gender composition and aims to recruit persons with a background as an immigrant.
The University contributes to the Inkluderingsdugnaden (a voluntary scheme to promote inclusion), and it is our aim that our employees, to the fullest extent possible, shall reflect the diversity of the general population. We therefore also encourage qualified applicants with disabilities to apply for the post. The University will facilitate the workplace for employees with disabilities.
Pursuant to section 25, 2nd paragraph of the Freedom of Information Act, information on the applicant may be disclosed even if the applicant has requested not be included on the list of applicants. Applicants will be notified if such requests are not allowed.
Contact information
For more information about the position, please contact:
For questions regarding the recruitment process, please contact:
How to apply
The University of South-Eastern Norway makes use of online application management. Applicants to the post must register their application and CV with enclosures online via the Jobbnorge recruitment portal by clicking on the link on the right-hand side – "Søk stillingen" (Apply for the post).
The following documents shall be attached to the online application:
An application letter, including personal suitability and motivation for the position (motivation letter and statement on when the applicant can start the earliest if selected, one page).
Curriculum vitae (with full information about education, grades, prior positions, teaching experience, research and administrative experience, and a list of publications and conference presentations, if applicable).
A research proposal for the PhD project (4-5 pages).
The tentative proposal must include the topic for the planned PhD research, a research problem, positioning/contribution, relevant theory, research method, and a time schedule.
In addition, applicants must upload the following documents:

certified diplomas and certificates from university college/university
two letters of recommendation
master's thesis (if not yet finished, a one-page summary of the ongoing thesis)
GMAT/GRE test results if your master degree is not awarded from a Norwegian or an European institution.


Applicants will be evaluated based on academic performance (grades from bachelor and master degrees), relevant research work, the project plan, and interview performance. Applicants are encouraged to include documentation of earlier, relevant work that shows academic potential. Applicants are encouraged to plan a stay abroad during the fellowship period.
Please note that the motivation letter, CV, and research proposal must be written in English. Incomplete applications will not be considered. Any translations must be certified.
Each applicant is responsible for ensuring that the required documentation has been uploaded with the application.
The University has been awarded a Charter & Code certificate by the European Commission, and is entitled to use the HR Excellence in Research (HRS4R) logo. The University is also a member of the EURAXESS network, which contributes to good working conditions for mobile researchers.