Ledig stilling på Universitetet i Sørøst-Norge
PhD Research Fellow in Bio electrochemical systems
Deadline: 10.06.2020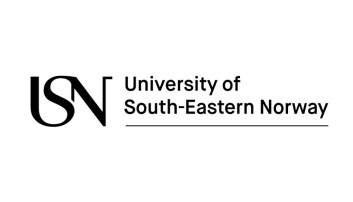 University of South-Eastern Norway
University of South-Eastern Norway has about 18 000 students and about 1500 employees. The university is organized in four faculties, with instruction and R&D activities on eight campuses. The main profile of the university is to provide socially relevant education, geared towards specific professions, and adapted to the requirements of the workplace, as well as to produce applied research and development.
The Faculty of Technology, Natural Sciences and Maritime Sciences have a vacancy for a position as PhD Research Fellow in Bio electrochemical systems
About the position
The Faculty of Technology, Natural Sciences and Maritime Sciences has a vacancy for a position as PhD Research Fellow in bio-electrochemical systems from 15 August 2020.
The position is located at the Department of Microsystems and reports to the Head of Department. The place of employment is campus Vestfold between Tønsberg and Horten.
About the PhD-project
The PhD research fellow position connects to University strategic supported research activity "Renewable Energy and Climate". The PhD project will be within the research field of bio-electrochemical technology for "power to gas" application. The PhD research fellow will work within the research group BECs at TNM.
The candidate will be involved in a large activity network to deveop a bio-electrochemical system for "power to gas" application. The major task for the candidate is to study the formation of heterojunctions between organic microorganisms and inorganic eletrodes, and the electron transfer mechanism through the heterojunctions at different electrode overpotentials. The research tasks also include fabricating networks of low dimensional materials for porous electrodes with micro/nano hybrid features, large surface gain, high electrical conductivity and bio-electrochemical active sites being able to host massive amount of microorganisms.
The appointment is for a term of 3years. The position do not include teaching duties.
Qualifications
Applicants to the PhD position must have a Master's degree or equivalent higher education qualifications in bio-electrochemical systems, microbial electrosynthesis, electrochemical systems, micro- and nanotechnology or a related field.The degree must be accomplished before application deadline, and with grade B or higher.
It is a requirement that the successful applicant is granted admission to the university's doctoral program in Applied Micro- and Nanosystems within three months of accession in the position.
Co-operation between staff members is an integrated part of the working atmosphere at the University of South-Eastern Norway. The candidate must be motivated and demonstrate a proven ability to work effectively within a team and in a collegiate manner to formulate and realize common objectives.
Personal suitability for the position will be emphasized. The PhD-candidates will be part of an active research group. They are expected to interact with the group members through discussions and meetings, to give and receive assistance in theoretical and practical challenges and to collaborate with external academic and industrial partners.
The successful applicant should have:
A Master degree with background in bio-electrochemical technology, microbial electrosynthesis, electrostimulation of microbial metabolism, electrochemical systems
Competence in general mechanisms of transferring electrons to/from the microbes or low dimensional heterojunctions
Knowledge in microbial electrosynthesis or electrochemical systems for the producion of biofuel and chemical from reuse of CO2
A strong academic record
Profiency in oral and written English
Emphasis will also be placed on:
Strong skill in microfabrication and/or biology laboratory
Experience within imaging topography of nanostructures and/or microorganisms
Excellent communication skills
We offer
A professionally stimulating working system
Good opportunities to develop your career and your academic skills
A good social environment
Attractive welfare benefits in the State Pension Plan
Opportunity for physical activities within working hours
Salary
PhD Research Fellow (code 1017): NOK 479 600 a year. Further promotion will be based on time served in the position.
In special cases, employment in code 1378 (NOK 436 900 – 600 200 a year) may be considered.
A statutory contribution to the state pension plan will be deducted from the employee's salary.
Other information
The Academic Appointments Board is responsible for appointments to academic positions at University College of Southeast Norway. An expert assessment of applicants will be carried out. Short-listed candidates will be called in for interviews and must be prepared to present and discuss their projects.
The person appointed must comply with the laws, regulations and agreements that apply at any given time to the post.
According to its human resources policy, the University of South-Eastern Norway targets a balanced gender composition and aims to recruit persons with a background as an immigrant.
Pursuant to section 25, 2nd paragraph of the Freedom of Information Act, information on the applicant may be disclosed even if the applicant has requested not be included on the list of applicants. Applicants will be notified if such requests are not allowed.
Contact information
For more information about the position, please contact:
Professor Xuyuan Chen, phone: +47 31009028
For questions regarding the recruitment process, please contact:HR Advisor Kari L Foss-Pedersen, email: [email protected]
How to apply
The University of South-Eastern Norway makes use of online application management. Applicants to the post must register their application and CV with enclosures online via the Jobbnorge recruitment portal by clicking on the link on the right-hand side – "Søk stillingen" (Apply for the post).
The following documents shall be attached to the online application:
Certified diplomas and certificates from university college/university
Master's thesis
Any scientific publications and a list of these
Three references (contact information)
Please note that all documents must be in a Scandinavian language or in English. Any translations must be certified.
Each applicant is responsible for ensuring that the required documentation has been uploaded with the application.