Ledig stilling ved Universitetet i Bergen
Ph.D. position in Artistic Research
Deadline: 31.08.2020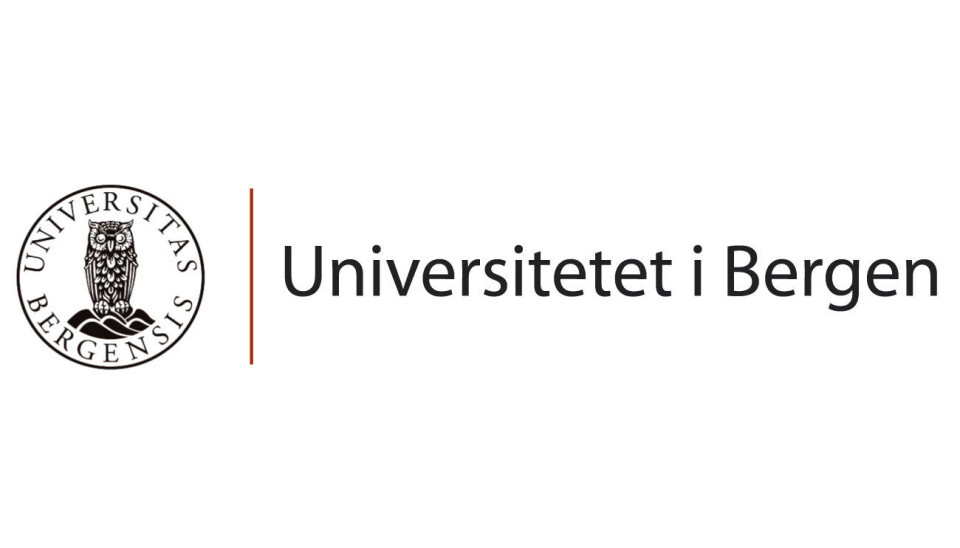 University of Bergen
The University of Bergen is a renowned educational and research institution, organised into seven faculties and approximately 54 institutes and academic centres. Campus is located in the centre of Bergen with university areas at Nygårdshøyden, Haukeland, Marineholmen, Møllendalsveien and Årstad.

There are three departments at Faculty of Fine Art, Music and Design. Read more about the faculty and departments.
UiB - Knowledge that shapes society
Through robust and close interaction with the world around us – globally, nationally and locally – we shall be instrumental in building a society based on knowledge, skills and attitudes.
Do you want to take part in shaping the future?
Ph.D. position in Artistic Research
A Ph.D. position (100 %) for a period of three years is now vacant at the Department of design. The position is financed by the project: "Illuminating the Non-Representable: Exploring artistic, ethical and authorial challenges in research through illustration (IN-R)", funded by the Norwegian Artistic Research Programme.
About the project/work tasks:
Illuminating the Non-Representable (IN-R) will explore representation and the narratives of "us" and "the others" in the contemporary World through illustration. The project is conducted by professor in illustration, Hilde Kramer.
The goal of the project is to explore how illustration in an expanded approach may communicate and illuminate profound human issues, typically considered unrepresented, or unrepresentable. This could be: Hate speech against vulnerable ethnic groups or against sexual orientation; it can be age discrimination, or casting a light on human disasters and sufferings, such as Holocaust.
The project is cross-disciplinary and departs from several encounters with, and alignments between illustration and other fields of knowledge. One of the core intentions, and planned output is also to investigate illustration across media and materials; e.g.: film, animation, drawing, sound, installation, programming etc.
The Ph.D. education is intended to qualify for artistic research of an international standard, and for other work in society where great demands are made to artistic insight and competence, in accordance with good academic practice and ethical standards.
Project description
The project description must relate to the goals inherent in Illuminating the Non-Representable. The project description should place the project in a field related to this frame, but exactly how the applicant will conduct the research is very open. The application must sketch out the theme of study, issues, context, method, and it must suggest a preliminary choice of presentation forms. The final project should take form as works of art and include written reflection around artistic results.
The project description shall present an outline for specific needs within professional and material resources, as well as any legal and ethical issues. Furthermore, it must present potential collaborating institutions and cooperation partners. We also request a separate progress plan.
This Ph.D. project will include engagement in three symposia and presentations in three work packages. The artistic research unfolds in the symbiosis of these elements.
Qualifications and personal qualities:
Applicants must hold a master's degree in Design or Fine Art – or a corresponding education. The degree must be completed within the application deadline.
Applicants must have experience in artistic practice and production at a high national or international level.
Applicants must be able to work independently and in a structured manner and demonstrate good collaborative skills.
Applicants must have good verbal and written skills in English.
Personal and relational qualities will be emphasized. Ambitions and potential will also count when evaluating the candidates.
The following conditions apply for the appointment:
The chosen candidate will be enrolled in the Ph.D. program of the Faculty of Fine Art, Music and Design. The appointment is for a fixed-term period of three years.
The employment period may be reduced if you have previously been employed in a recruitment position. The educational content of the Ph.D. program in artistic research has two parts: One obligatory (20 ECT points), and one individual part (10 ECT points). The obligatory part is organised by the Norwegian Artistic Research School.
We can offer:
Exciting development opportunities in a strong professional environment
Salary at pay grade 54 (Code 1017/Pay range 20, alternative 10) in the civil service salary scale. This currently constitutes a gross annual salary of NOK 479.600. Further promotion is made according to length of service.
Enrolment in the Norwegian Public Service Pension Fund
Good welfare benefits
Your application must include:
Project description of maximum 5 pages or 20 000 characters
Documentation of relevant artistic production
Transcripts and diplomas showing completion of the master's degree and documentation (confirmation) of formal professional competence
Progress plan
Your application and appendices with certified translations into English or a Scandinavian language must be uploaded at JobbNorge.
General information:
Detailed information about this appointment may be obtained by contacting:
The state labour force shall reflect the diversity of Norwegian society to the greatest extent possible. People with immigrant backgrounds and people with disabilities are encouraged to apply for the position.
We encourage women to apply. If multiple applicants have approximately equivalent qualifications, the rules pertaining to moderate gender quotas shall apply.
The University of Bergen applies the principle of public access to information when recruiting staff for academic positions.
Information about applicants may be made public even if the applicant has asked not to be named on the list of persons who have applied. The applicant must be notified if the request to be omitted is not met.
The successful applicant must comply with the guidelines that apply to the position at all times.
For further information about the recruitment process, click here.