LEDIG STILLING VED UIT NORGES ARKTISKE UNIVERSITET
PhD Fellow in Computer Science - Efficient distributed machine learning
Deadline: 29.05.2022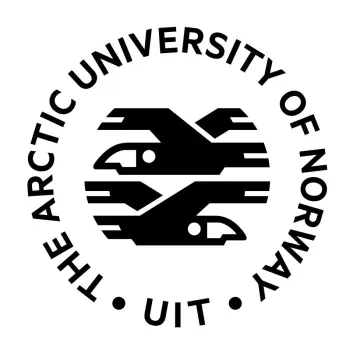 UiT The Arctic University of Norway
UiT is a multi-campus research university in Norway and the northernmost university of the world. Our central location in the High North, our broad and diverse research and study portfolio, and our interdisciplinary qualities make us uniquely suited to meet the challenges of the future. At UiT you can explore global issues from a close-up perspective.

Credibility, academic freedom, closeness, creativity and commitment shall be hallmarks of the relationship between our employees, between our employees and our students and between UiT and our partners.
Faculty of Science and Technology
The position
A PhD position is available at the Department of Computer Science with the Arctic Green Computing (AGC) research group and the Arctic Centre for Sustainable Energy (ARC). The position is attached to the research project Efficient distributed machine learning (GreenML).
The position is for a period of four years. The nominal length of the PhD program is three years. The fourth year is distributed as 25 % each year, and will consist of teaching and other duties. The objective of the position is to complete research training to the level of a doctoral degree. Admission to a PhD programme is a prerequisite for employment, and the programme period starts on commencement of the position.
The Department of Computer Science provides an active international research environment with 27 tenured faculty members, 8 adjunct professors, 9 post doctors and researchers, 9 technical/ administrative staff members and about 32 PhD students from different countries. The goal of the Department is to advance the research and teaching of Computer Science as a discipline, to demonstrate leadership within our areas of interest, and to contribute to society through our education, research, and dissemination.
The Arctic Green Computing (AGC) research group aims at addressing energy efficiency, system complexity, and dependability across mobile, embedded, and datacenter systems. The group's current research interests include (energy-) efficient, high-performance computing (Green HPC) and scalable, efficient artificial intelligence (Green AI). The group is a work-package leader in EU ICT project EXCESS on energy-efficient computing systems and EEA project HAPADS on autonomous platforms for environmental observation. The group is PI and Co-PI of several national research projects funded by the Research Council of Norway (NFR) through prestigious funding programs such as FRIPRO Young Research Talents, Research Infrastructure and IKTPLUSS ICT Initiative. The group is a member of EU network of excellence HiPEAC in computer systems and EU network of research excellence centers TAILOR in artificial intelligence.
In 2016, UiT established the Arctic Center for Sustainable Energy (ARC), an interdisciplinary center focusing on Arctic challenges and conditions within renewable energy and greenhouse gas management. The center combines expertise in computer science, physics, humanities, chemistry, social sciences, applied mathematics, marine biology, and electrical engineering. The initiative will permeate the university in its entirety and will strengthen existing research activities at UiT within the scope of the center.
The workplace is at UiT in Tromsø. You must be able to start in the position in Tromsø within a reasonable time after receiving the offer.
The position's field of research
The exceptional progress of machine learning on a wide range of applications has been achieved by computationally intensive deep learning models. The training cost of deep learning models has increased 300,000 times in 6 years (or 23 times in 18 months), far exceeding Moore's law. Scientists have reported that the estimated CO2 emissions from training one big model is five times the CO2 emissions from a car, including fuel, for its lifetime. This trend is unsustainable, which has been driven by the intense focus on accuracy rather than efficiency.
This project aims at investigating and improving the energy- and resource-efficiency of distributed machine learning. The project will investigate efficiency metrics on which more efficient approaches can be developed. The research challenges include balancing accuracy and efficiency and developing models that are efficient yet still accurate. The project will investigate approaches for designing efficient, accurate models while considering the platform and application constraints (e.g., energy, resources, latency, real-time).
Smart energy systems and environmental observation will be application domains in this project.
Contact
Further information about the position is available by contacting:
For administrative questions, please contact Head of Administration Svein Tore Jensen: phone +47 77644036, [email protected].
Qualifications
This position requires a Master's degree or equivalent in Computer Science. A successful candidate should have a keen interest in at least one of the following topics: distributed machine learning, energy-/resource-efficient computing, and parallel and distributed computing. Experience of low-power AI systems (e.g., Intel/Movidius NCS, Google Edge TPU) and consistency models for distributed machine learning is a plus. Since our research results are experimentally evaluated, excellent programming skills are necessary. Applicants must submit a research proposal of 2-3 pages.
Qualification with a master's degree is required before commencement in the position. If you are near completion of your master's degree, you may still apply and submit a draft version of the thesis and a statement from your supervisor or institution indicating when the degree will be obtained. You must still submit your transcripts for the master's degree with your application.
Applicants must document fluency in English and be able to work in an international environment.
In the assessment, the emphasis is on the applicant's potential to complete a research education based on the master's thesis or equivalent, research proposal and any other scientific work. In addition, other experience of significance for the completion of the doctoral programme may be given consideration.
We will also emphasize motivation and personal suitability for the position.
We are looking for candidates who:
Have good collaboration skills
Have good communication and interaction with colleagues and students
Wants to contribute to a good working environment
As many as possible should have the opportunity to undertake organized research training. If you already hold a PhD or have equivalent competence, we will not appoint you to this position.
Admission to the PhD programme
For employment in the PhD position, you must be qualified for admission to the PhD programme at the Faculty of Science and Technology and participate in organized doctoral studies within the employment period.
Admission normally requires:
A bachelor's degree of 180 ECTS and a master's degree of 120 ECTS, or an integrated master's degree of 300 ECTS.
A master's thesis with a scope corresponding to at least 30 ECTS for a master's degree of 120 ECTS.
A master's thesis with a scope corresponding to at least 20 ECTS for an integrated master's degree of 300 ECTS.
In order to gain admission to the programme, the applicant must have a grade point average of C or better for the master's degree and for relevant subjects of the bachelor's degree. A more detailed description of admission requirements can be found here.
Applicants with a foreign education will be subjected to an evaluation of whether the educational background is equal to Norwegian higher education, following national guidelines from NOKUT.
If you are employed in the position, you will be provisionally admitted to the PhD programme. Application for final admission must be submitted no later than two months after taking up the position.
Inclusion and diversity
UiT The Arctic University of Norway is working actively to promote equality, gender balance and diversity among employees and students, and to create an inclusive and safe working environment. We believe that inclusion and diversity are a strength and we want employees with different competencies, professional experience, life experience and perspectives.
If you have a disability, a gap in your CV or immigrant background, we encourage you to tick the box for this in your application. If there are qualified applicants, we invite at least one in each group for an interview. If you get the job, we will adapt the working conditions if you need it. Apart from selecting the right candidates, we will only use the information for anonymous statistics.
We offer
Involvement in an interesting research project
Good career opportunities
A good academic environment with dedicated colleagues 
Flexible working hours and a state collective pay agreement 
Pension scheme through the state pension fund 
More practical information for working and living in Norway can be found here.
Application 
Your application must include:
Cover letter explaining your motivation and research interests
CV
Research proposal (2-3 pages)
Diploma for bachelor's and master's degree
Transcript of grades/academic record for bachelor's and master's degree
Explanation of the grading system for foreign education (Diploma Supplement if available)
Documentation of English proficiency
References with contact information
Master's thesis, and any other academic works
All documentation to be considered must be in a Scandinavian language or English. Diplomas and transcripts must also be submitted in the original language, if not in English or Scandinavian. We only accept applications and documentation sent via Jobbnorge within the application deadline.
General information
The appointment is made in accordance with State regulations and guidelines at UiT. At our website, you will find more information for applicants.
A shorter period of appointment may be decided when the PhD Fellow has already completed parts of their research training programme or when the appointment is based on a previous qualifying position PhD Fellow, research assistant, or the like in such a way that the total time used for research training amounts to three years.
Remuneration for the position of PhD Fellow is in accordance with the State salary scale code 1017. A compulsory contribution of 2 % to the Norwegian Public Service Pension Fund will be deducted.
We process personal data given in an application or CV in accordance with the Personal Data Act (Offentleglova). According to the Personal Data Act information about the applicant may be included in the public applicant list, also in cases where the applicant has requested non-disclosure. You will receive advance notification in the event of such publication, if you have requested non-disclosure.