LEDIG STILLING VED UIT NORGES ARKTISKE UNIVERSITET
PhD Fellow in Aquatic Ecotoxicolgy
Deadline: 05.04.2023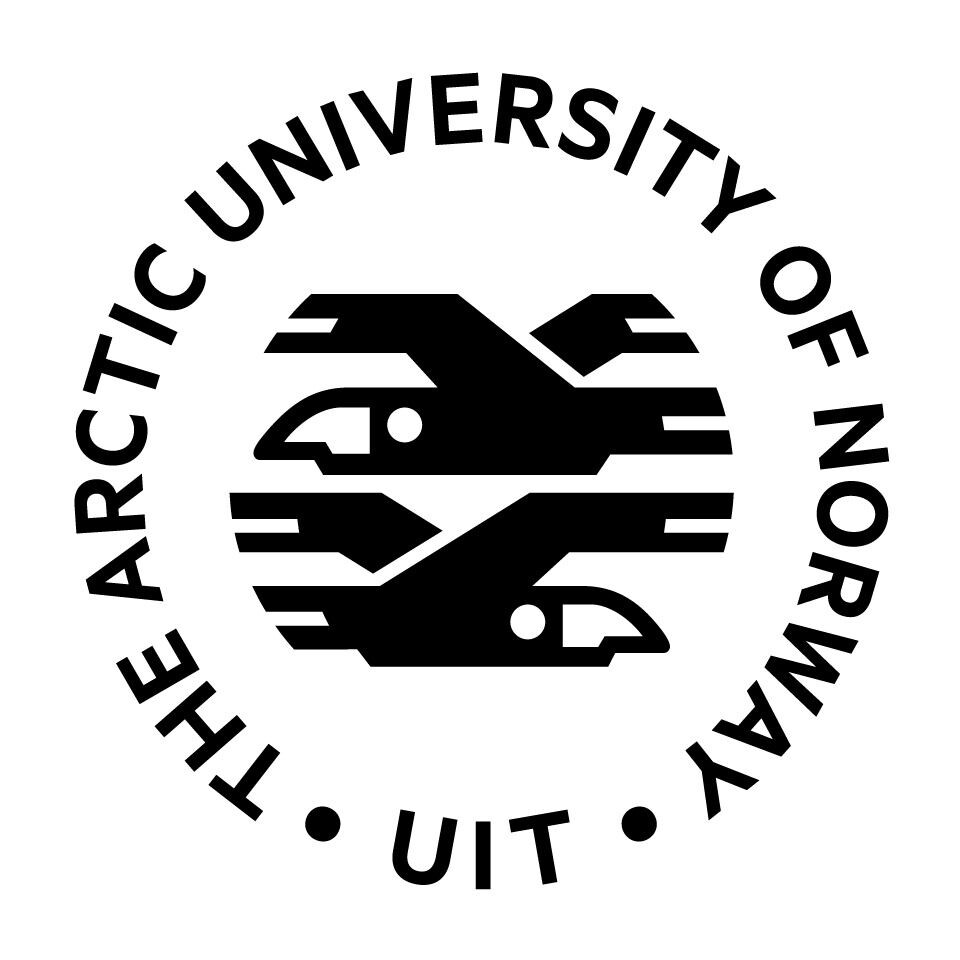 UiT The Arctic University of Norway
UiT The Arctic University of Norway is a multi-campus research university and the northernmost university of the world. Our central location in the High North, our broad and diverse research and study portfolio, and our interdisciplinary qualities make us uniquely suited to meet the challenges of the future. At UiT you can explore global issues from a close-up perspective.

Credibility, academic freedom, closeness, creativity and commitment shall be hallmarks of the relationship between our employees, between our employees and our students and between UiT and our partners.

The Faculty of Biosciences, Fisheries and Economics (BFE) consists of Department of Arctic and Marine Biology, Norwegian College of Fishery Science (NFH) and School of Business and Economics.

The main task of BFE is to conduct teaching and research dissemination at a high national and international level within all relevant fields. Prioritized research areas are aquatic and terrestrial ecosystems, climate, life in the arctic, marine bioprospecting, fish health, seafood products, business and macroeconomics, resources and environment, markets and management of marine resources. The interdisciplinary profile of the faculty provides good opportunity to develop research projects involving several research groups at the faculty according to its strategy.
The position
A PhD position is available at the Department of Arctic and Marine Biology (AMB), Faculty of Biosciences, Fisheries and Economics (BFE) with the Arctic Marine System Ecology research group.
The position is for a period of four years. The nominal length of the PhD programme is three years. The fourth year is distributed as 25 % each year and will consist of teaching and other duties. The objective of the position is to complete research training to the level of a doctoral degree. Admission to the PhD programme is a prerequisite for employment, and the programme period starts on commencement of the position.
The main workplace is at UiT in Tromsø, and in close collaboration with the Genomics research division at NORD in Bodø. This will require multiple and longer research stays at NORD in Bodø every year. You must be able to start in the position within a reasonable time after receiving the offer.
The position is expected to start in September 2023.
The project
The PhD position is placed within the project "Reproductive toxicity and transgenerational effects of petroleum mixtures in fish (ToxiGen)», newly funded by the Research Council of Norway. The project aims at determining the effects and toxic mechanisms of petroleum on the reproductive success of fishes and subsequent generations, focusing on three working hypotheses: 1) endocrine disruption in maturing adults, 2) maternal transfer of toxic petroleum fraction to eggs, and 3) epigenome alterations and transgenerational epigenetic inheritance.
The PhD candidate will work primarily on the second and third hypotheses using zebrafish as a model organism, but also in close collaboration with an ongoing PhD candidate and a post-doctoral fellow, on the first working hypothesis, using existing polar cod (Boreogadus saida) samples.
The PhD candidate will explore alterations of the epigenome in fish tissues including gametes and fertilised eggs to ascertain if maternal and paternal gametes are differentially affected by exposure. To investigate the role of maternal transfer of toxic compounds, an in ovo micro-injection approach will be conducted at Helmholtz Environmental Research Centre in Leipzig (Germany), where the candidate will spend some weeks.
Finally, a transgenerational experiment on zebrafish and associated phenotypic analyses will be conducted in our new modern facilities at UiT. All molecular epigenomic analyses to investigate epigenetic inheritance will be performed at NORD.
We invite applications from candidates strongly motivated to obtain a PhD within aquatic ecotoxicology and who want to build on competence within fish ecotoxicology and epigenetics. The position will require a highly flexible candidate with longer stays in collaborating laboratories, especially at NORD in Bodø and at Helmholtz Environmental Research Centre in Germany.The applicants must present a project description outlining their ideas for the PhD project in relation to the overall objectives. The project description shall not exceed 2 pages, literature references included. The description must include a suggestion of approaches to be used and how the candidate's qualifications fit in this proposal
Affiliations
The Arctic Marine System Ecology Research Group has currently 14 permanent scientific staff members, comprising biological oceanographers, ecologists, and ecotoxicologists, and more than 20 PhD candidates and postdoctoral fellows. The group has a broad scientific scope related to the understanding of high-latitude marine ecosystems and is involved in many large interdisciplinary research projects investigating the impact of climatic changes and human actions on marine ecosystems at high latitudes.
The PhD candidate will be under the main supervision of Prof. Jasmine Nahrgang at UiT and co-supervision of Prof. Jorge Fernandes at NORD University. The Genomics Division at NORD has a platform for high-throughput DNA sequencing, which we use to study biological functions (e.g. reproduction, development, growth, the immune system, and epigenetics) and the consequences of environmental change. Currently the division comprises 6 permanent academic staff, 10 post-docs and 19 PhD students. The Fernandes group focuses on epigenetic regulation of gene networks by environmental factors.
The PhD candidate will also be integrated in the ARCTOS network at UiT and will benefit from the ARCTOS student support network. ARCTOS is nationally and internationally recognized in the science community, as well as in industry circles, as a source of high-quality basic and applied research, addressing critical scientific and management questions related to for example impacts of climate change. Student members of the ARCTOS network benefit from attending and presenting at the monthly colloquiums and getting ECTS for it, joining teaching cruises, or organizing and attending the annual Student Forum in connection with ARCTOS Days.
Contact
For further information about the position, please contact:
Qualifications
To be eligible for the position, a candidate must have a MSc degree in ecotoxicology or aquatic biology, with a documented strong focus on molecular biology. Suitable applicants must be inquisitive and open-minded and have a high motivation to further develop the skills they so far obtained. The following skills are regarded as relevant for being considered for the position:
Mandatory scientific skills:
Documented good theoretical knowledge of ecotoxicology, preferably dealing with fish models
Documented good practical knowledge in state-of-the art molecular lab techniques
Documented fluency in English
Additional beneficial skills and expertise:
Experience in working with zebrafish or other fish models, including experience in animal husbandry
Animal experimentation certification for researchers (FELASA category C)
Experience with in vivo experimental approaches such as ecotoxicological testing
Statistical skills for data analysis
Experience in RRBS data analysis
Experience with communication of science through webpages or social media
Documented interest in and talent for leadership or mentorship roles
Experience with bioinformatics
In the assessment, the emphasis is on the applicant's potential to complete a research education based on the master's thesis or equivalent, and any other scientific work. The project description will also be considered. In addition, other experience of significance for the completion of the doctoral programme may be given consideration.
We will also emphasize motivation and personal suitability for the position.
We are looking for candidates who:
Have good collaboration skills
Have good communication and interaction with colleagues and students
Wants to contribute to a good working environment
Will thrive in a position that will require significant mobility
The project involves spending a considerable amount of time at NORD in Bodø and abroad, thus the successful candidate should be positive towards mobility. The ability to work independently as well as in a team is desired. English is the principal language in our work environment and applicants are asked to submit their application in English.
As many as possible should have the opportunity to undertake organized research training. If you already hold a PhD or have equivalent competence, we will not appoint you to this position.
Admission to the PhD programme
For employment in the PhD position, you must be qualified for admission to the PhD programme at the Faculty of Biosciences, Fisheries and Economics and participate in organized doctoral studies within the employment period.
Admission normally requires:
A bachelor's degree of 180 ECTS and a master's degree of 120 ECTS, or an integrated master's degree of 300 ECTS.
A master's thesis with a scope corresponding to at least 30 ECTS for a master's degree of 120 ECTS.
A master's thesis with a scope corresponding to at least 20 ECTS for an integrated master's degree of 300 ECTS.
UiT normally accepts higher education from countries that are part of the Lisbon Recognition Convention.
Grade requirements applies both to the master thesis as well as courses part of the master's degree. The minimum requirements are grade C or better on the master's degree, and grade C or better on courses that are part of the master's degree. A grade lower than C in one course may be compensated by a higher grade than C in another course. If the applicant has two subjects with the grade D or lower, the applicant is not qualified for admission. A more detailed description of admission requirements can be found here.
Applicants with a foreign education will be subjected to an evaluation of whether the educational background is equal to Norwegian higher education, following national guidelines from NOKUT. Depending on which country the education is from, one or two additional years of university education may be required to fulfil admission requirements, e.g. a 4-year bachelor's degree and a 2-year master's degree.
If you are employed in the position, you will be provisionally admitted to the PhD programme. Application for final admission must be submitted no later than six weeks after taking up the position.
Inclusion and diversity
UiT The Arctic University of Norway is working actively to promote equality, gender balance and diversity among employees and students, and to create an inclusive and safe working environment. We believe that inclusion and diversity are a strength, and we want employees with different competencies, professional experience, life experience and perspectives.
If you have a disability, a gap in your CV or immigrant background, we encourage you to tick the box for this in your application. If there are qualified applicants, we invite at least one in each group for an interview. If you get the job, we will adapt the working conditions if you need it. Apart from selecting the right candidates, we will only use the information for anonymous statistics.
We offer
Involvement in an interesting research project with good opportunities to establish a scientific network through our national and international collaborators
Good career opportunities
A good academic environment with dedicated colleagues 
Flexible working hours and a state collective pay agreement 
Pension scheme through the state pension fund 
PhD Fellows are normally given a salary of 501 200 NOK/year with a 3% yearly increase
Norwegian health policy aims to ensure that everyone, irrespective of their personal finances and where they live, has access to good health and care services of equal standard. As an employee you will become member of the National Insurance Scheme which also include health care services.
More practical information about working and living in Norway can be found here.
Application 
Your application must include:
Cover letter explaining your motivation and research interests
CV
Diploma for bachelor's and master's degree
Transcript of grades/academic record for bachelor's and master's degree
Explanation of the grading system for foreign education (Diploma Supplement if available)
Documentation of English proficiency
References with contact information
Master's thesis, and any other academic works
Project description (max. 2 pages, literature references included)
Qualification with a master's degree is required before commencement in the position. If you are near completion of your master's degree, you may still apply and submit a draft version of the thesis and a statement from your supervisor or institution indicating when the degree will be obtained. You must still submit your transcripts for the master's degree with your application.
All documentation to be considered must be in a Scandinavian language or English. Diplomas and transcripts must also be submitted in the original language, if not in English or Scandinavian. If English proficiency is not documented in the application, it must be documented before starting in the position. We only accept applications and documentation sent via Jobbnorge within the application deadline.
General information
The appointment is made in accordance with State regulations and guidelines at UiT. At our website, you will find more information for applicants.
A shorter period of appointment may be decided when the PhD Fellow has already completed parts of their research training programme or when the appointment is based on a previous qualifying position PhD Fellow, research assistant, or the like in such a way that the total time used for research training amounts to three years.
Remuneration for the position of PhD Fellow is in accordance with the State salary scale code 1017. A compulsory contribution of 2 % to the Norwegian Public Service Pension Fund will be deducted. In addition, UiT pays directly to the pension fund on top of the salary - in 2023 this rate is 9 %. As a state employee, you have one of the best pension schemes available. For more information see: spk.no.
We process personal data given in an application or CV in accordance with the Personal Data Act (Offentleglova). According to the Personal Data Act information about the applicant may be included in the public applicant list, also in cases where the applicant has requested non-disclosure. You will receive advance notification in the event of such publication, if you have requested non-disclosure.