LEDIG STILLING VED UIT NORGES ARKTISKE UNIVERSITET
PhD Fellow at Thrombosis Research and Expertise Center (TREC)
Deadline: 13.04.2021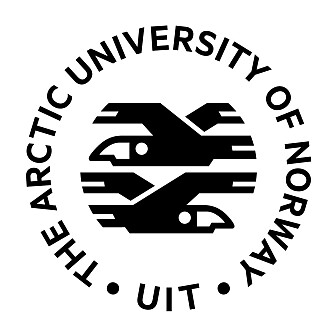 UiT The Arctic University of Norway
The Faculty of Health Sciences at UiT The Arctic University of Norway represents a newly created entity gathering almost all possible health study programs. This facilitates an unique interdisciplinarity and innovation in health education and research. We work closely with the services in the North to solve tomorrow's challenges.

Read more about us at uit.no/helsefak
Faculty of Health Sciences
The position
A PhD position is available at Thrombosis Research and Expertise Center (TREC), Department of Clinical Medicine, Faculty of Health Sciences on the project "The role of P-selectin and extracellular vesicles in venous thromboembolism".
The daily work place will be in Tromsø.
The position is for a period of four years. The nominal length of the PhD program is three years. The fourth year is distrubuted as 25% each year, and will consist of teaching and other duties for the Faculty of Health Sciences.
The objective of the position is to complete research training to the level of a doctoral degree. Admission to a PhD programme is a prerequisite for employment, and the programme period starts on commencement of the position. The PhD candidate shall participate in the faculty's organized research training, and the PhD project shall be completed during the period of employment.
About the project and TREC
Venous thromboembolism (VTE) is a complex disease, leading to short and long term complications, including death. The disease is triggered and driven by genetic and environmental risk factors. Our group has substantially contributed to the understanding of disease mechanisms and stands in the forefront of genetic and epidemiological studies of VTE.
Functional interpretation of disease associated genes and biomarkers is challenging and not necessarily intuitive. Emerging evidence imply for possible involvement of P-selectin in the pathogenesis of VTE. However, it is still unknown whether P-selectin may facilitate a prediction of future incident VTE and whether it plays an active role in disease pathogenesis. Hence, the successful PhD candidate will interrogate the role of Pselectinin the pathogenesis of VTE. The work will involve epidemiological and experimental wet lab work.
TREC is a Research Center in translational medicine funded by the Kristian Gerhard Jebsen Foundation, UiT - the Arctic universityof Norway, and the North Norwegian Health Authorities. In addition, the Center is funded by The Norwegian Research Council and Horizon 2020. Professor John-Bjarne Hansen is the head of K. G. Jebsen TREC. The Center has 4.6 permanent scientific positions (professors), 3 technical positions, 1 statistician, and 15-20 temporary scientific positions (PhD-students, researchers and postdoctors).
The overall aim of K. G. Jebsen TREC is to identify novel inherited and environmental risk factors and extend the understanding of the pathogenesis in venous thromboembolism.
K. G. Jebsen TREC has partners in Tromsø, Bodø, Oslo, Århus and Leiden.For additional information, please visit our website.
Contact
For further information about the position, please contact:
Qualifications
The suitable candidate must hold a Medical Degree or a Master's Degree in biology. Research experience in thrombosis and haemostasis, haematology, immunology cellular and/or molecular biology will be considered an advantage. Master and medical students in the final stages are also qualified to apply, but have to document completed degree before employment.
The candidate must speak and write English fluently. Furthermore, the candidate must document proficiency in English equivalent to Norwegian Higher Education Entrance Qualification; please see this website.
The candidate must be able to work systematically, independently and have the ability to work in an interdisciplinary research team.Emphasis will be placed on the communicative and collaborative skills, as well as personal suitability and the motivation and interest in the project.
As many as possible should have the opportunity to undertake organized research training. If you already hold a PhD or have equivalent competence, we will not appoint you to this position.
Admission to the PhD programme
For employment in the PhD position, you must be qualified for admission to the PhD programme at the Faculty of Health Sciences and participate in organized doctoral studies within the employment period.
Admission normally requires:
A bachelor's degree of 180 ECTS and a master's degree of 120 ECTS, or an integrated master's degree of 300 ECTS.
A master's thesis with a scope corresponding to at least 30 ECTS for a master's degree of 120 ECTS.
A master's thesis with a scope corresponding to at least 20 ECTS for an integrated master's degree of 300 ECTS.
Applicants must have a grade of C or better on the master's thesis and have a grade point average of C or better for the master's degree. A more detailed description of admission requirements can be found here.
If you are employed in the position, you will be provisionally admitted to the PhD programme. Application for final admission must be submitted no later than two months after taking up the position.
Inclusion and diversity
UiT The Arctic University i Norway is working actively to promote equality, gender balance and diversity among employees and students, and to create an inclusive and safe working environment. We believe that inclusion and diversity is a strength and we want employees with different competencies, professional experience, life experience and perspectives.
If you have a disability, a gap in your CV or immigrant background, we encourage you to tick the box for this in your application. If there are qualified applicants, we invite least one in each group for an interview. If you get the job, we will adapt the working conditions if you need it. Apart from selecting the right candidates, we will only use the information for anonymous statistics.
We offer
Involvement in an interesting research project
A good academic environment with dedicated colleagues 
Flexible working hours and a state collective pay agreement 
Pension scheme through the state pension fund 
More practical information for working and living in Norway can be found here: https://uit.no/staffmobility
Application 
The application must be submitted electronically via www.jobbnorge.no and shall include:
Cover letter explaining your motivation and research interests
CV
Certified copis of diplomas, diploma supplements and transcripts (all degrees)
Documentation on English proficiency. This website states how English proficiency shall be documented.
Contact information to 1-3 references
Master thesis
The works (published or unpublished) that the applicant wishes to be taken into consideration during the assessment period.
All documentation to be considered must be in a Scandinavian language or English. Diplomas and transcripts must also be submitted in the original language, if not in English or Scandinavian. We only accept applications and documentation sent via Jobbnorge within the application deadline.
General information
The appointment is made in accordance with State regulations and guidelines at UiT. At our website, you will find more information for applicants.
A shorter period of appointment may be decided when the PhD Fellow has already completed parts of their research training programme or when the appointment is based on a previous qualifying position PhD Fellow, research assistant, or the like in such a way that the total time used for research training amounts to three years.
Remuneration for the position of PhD Fellow is in accordance with the State salary scale code 1017. A compulsory contribution of 2 % to the Norwegian Public Service Pension Fund will be deducted.
We process personal data given in an application or CV in accordance with the Personal Data Act (Offentleglova). According to the Personal Data Act information about the applicant may be included in the public applicant list, also in cases where the applicant has requested non-disclosure. You will receive advance notification in the event of such publication, if you have requested non-disclosure.