Ledig stilling ved UiT Norges arktiske universitet
Phd Candidate in rock slope failure research / geohazards
Deadline: 04.10.2020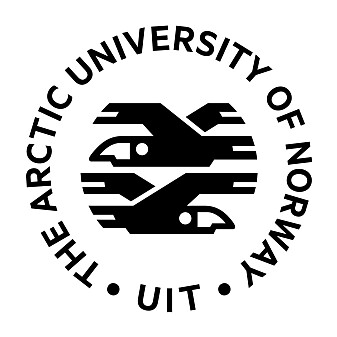 UiT The Arctic University of Norway
UiT is a multi-campus research university in Norway and the northernmost university of the world. Our central location in the High North, our broad and diverse research and study portfolio, and our interdisciplinary qualities make us uniquely suited to meet the challenges of the future. At UiT you can explore global issues from a close-up perspective.

Credibility, academic freedom, closeness, creativity and commitment shall be hallmarks of the relationship between our employees, between our employees and our students and between UiT and our partners.
Faculty of Science and Technology
The position
The Department of Geosciences announces a vacant position of a 4-year PhD fellow in the area of rock slope failure. The candidate will work on the topic of large active unstable rock slopes in Troms and Finnmark County under the supervision of geohazards and bedrock specialists in the department and in collaboration with researchers from the Technology department of NORCE.
The workplace is at UiT in Tromsø. You must be able to start in the position in Tromsø within a reasonable time, within 6 months after receiving the offer.
The position is for a period of four years. The nominal length of the PhD program is three years. The fourth year is distributed as 25 % each year, and will consist of teaching and other duties for the Department of Geoscience.
The PhD position is for a fixed term, with the objective of completion of research training to the level of a doctoral degree. Admission to a PhD programme is a prerequisite for employment, and the programme period starts on commencement of the position. The PhD fellow shall participate in the faculty's organized research training, and the PhD project shall be completed during the period of employment. Information about the application process for admission to the PhD programme, application form and regulations for the degree of Philosophiae Doctor (PhD) are available here.
The project
The project involves the assessment of lithological, structural and morphological characteristics of local unstable rock slopes. As part of this project the candidate will couple bedrock geology, rock mechanics laboratory testing and remote sensing data (from Interferometric synthetic aperture radar (InSAR)) to gain insight to the internal controlling factors of the slope deformations. There is the potential to also conduct valley-scale numerical modelling to assess temporal development of the unstable sites.
The successful candidate will dedicate 25% of her/his working time to duty work for the department. This will include teaching (e.g., supervision and evaluation of student exercises) at various levels.
Contact
Further information about the position and the research project is available by contacting:
We offer
A good academic environment with dedicated colleagues
Flexible working hours and a state collective pay agreement
Pension scheme through the state pension fund
More practical information for working and living in Norway can be found here: Welcome to UiT!
Qualifications
The applicant must have a documented good command of English and be willing to learn Norwegian within a reasonable period of time.
The successful candidate must have a Master's degree or equivalent in a relevant field, preferably with focus on engineering geology, rock mechanics or geohazards. Applicants must document competence in bedrock geology including identification and mapping of metamorphic rocks and thin section analysis.
Furthermore they must be competent in at least one of the following:
Structural geology and kinematics of the surface and near-surface, for example of joint pattern mapping and analysis, and shear zone identification.
Geomorphology of dynamic landscape environments.
Preferred skills/experiences include:
Engineering geology including rock and soil mechanics, and slope management
Remote sensing
Handling of UAVs and processing of UAV-derived data
Image and signal processing
Numerical modelling of landslides or discrete element models (e.g. the software UDEC or similar)
The project involves various types of fieldwork in the mountains of Troms and Finnmark County. Applicants should have a strong field background. Experience in fieldwork in remote or mountain environments is favourable, as the candidate will be required to ascend mountains on foot and to camp under demanding climatic conditions. The successful candidate must be able and willing to participate in physically demanding field campaigns of up to several weeks each year.
The research work will be performed in collaboration with national and international partners, and progress and results are expected to be presented at national and international conferences/workshops, as well as published in peer-reviewed scientific journals. Therefore, a good command in English, both written and oral, is required. Applicants not able to communicate in Norwegian or another Scandinavian language are required to learn Norwegian within a reasonable amount of time.
The project is carried out in collaboration with researchers abroad, and the successful candidate must be able and willing to spend significant amounts of time for lab analyses, data analysis, and scientific collaboration off campus. The Faculty of Science and Technology encourages and supports stays abroad for PhD students. Experience with teaching, scientific publication, conference presentations, and grant applications will be regarded as positive.
Emphasis shall also be attached to personal suitability. This PhD project requires a highly motivated, sincere, dedicated and goal-oriented candidate. We value positive attitude, flexibility, and the ability to work both independently and as part of a team.
The position requires admission to the Faculty's PhD programme. Information about requirements is available here.
Application
The application must be submitted electronically via www.jobbnorge.no and shall include:
Cover letter explaining your motivation and research interests preferably in English
CV
Diplomas, diploma supplements and transcripts (all degrees)
Documentation on English proficiency. This website states how English profiency shall be documented.
Written references
Contact information to 1-3 references
Master thesis, and any other academic works
List of works and description of these (see below)

author(s), the work's title
for articles: the journal's name and volume, the first and last page of the article, year of publication

for publications: publisher, printer, year of publication, number of pages
The documentation has to be in English or a Scandinavian language.
Assessment
An expert committee will assess the applicants. During this assessment process, emphasis will be attached to the applicant's potential for research as shown by:
Master's thesis or equivalent
any other academic works
Academic or professional references
In addition, the committee will consider work experience or other activities of significance for the implementation of the PhD studies, and to any teaching qualifications. This includes teaching education, teaching experience, experience from popularization and other types of dissemination. Information and material must be submitted by the stipulated deadline to be considered during the assessment.
The applicants who are assessed as the best qualified will be called to an interview. The interview shall among other things aim to clarify the applicant's personal suitability for the position.
General information
The appointment is made in accordance with State regulations and guidelines at UiT. At our website, you will find more information for applicants.
As many as possible should have the opportunity to undertake organized research training. If you already hold a PhD or have equivalent competence, we will not appoint you to this position.A shorter period of appointment may be decided when the PhD Fellow has already completed parts of their research training programme or when the appointment is based on a previous qualifying position PhD Fellow, research assistant, or the like in such a way that the total time used for research training amounts to three years.Remuneration for the position of PhD Fellow is in accordance with the State salary scale code 1017. A compulsory contribution of 2 % to the Norwegian Public Service Pension Fund will be deducted.
A good work environment is characterized by diversity. We encourage qualified candidates to apply, regardless of their gender, functional capacity or cultural background. UiT will emphasize making the necessary adaptations to the working conditions for employees with reduced functional abilitWe process personal data given in an application or CV in accordance with the Personal Data Act (Offentleglova). According to Offentleglova information about the applicant may be included in the public applicant list, also in cases where the applicant has requested non-disclosure. You will receive advance notification in the event of such publication, if you have requested non-disclosure.