LEDIG STILLING PÅ UNIVERSITETET I STAVANGER
Ph.D fellowship in design- and construction of bridge infrastructures
Deadline: 11.02.2021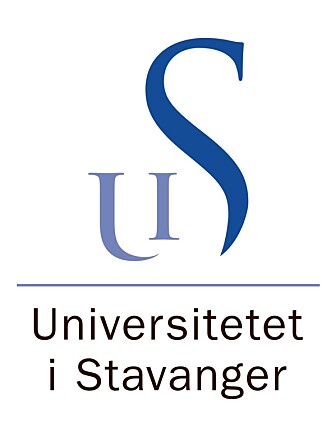 University of Stavanger
The University of Stavanger (UiS) has about 12,000 students and 1,800 employees. We are the only Norwegian member of the European Consortium of Innovative Universities. The university has high ambitions. We will have an innovative and international profile, and will be a driving force in knowledge development and in the process of societal change. Together with our staff and students, we will challenge the well-known and explore the unknown.

Department of Mechanical and Structural Engineering and Materials Science is part of the Faculty of Science and Technology. The department carries out research and offers study programs in Offshore Technology, Marine and Subsea Technology, Industrial Asset Management, Structural Engineering and Mechanical Engineering. The department has a high international profile with students and staff from around the world. There are currently 60 employees including research fellows and postdocs, and 660 students at the department.
Job description
The University of Stavanger invites applicants for a Ph.D fellowship in design- and construction of bridge infrastructures' at the Faculty of Science and Technology, Department of Mechanical and Structural Engineering and Materials Science. The postition is vacant from April 2021.
This is a trainee position that will give promising researchers an opportunity for academic development leading to a doctoral degree.
The appointment is for three years with research duties exclusively.
Information about the project:
The infrastructures in our society are under the threat of accidental loads from various natural and man-made hazards. It is crucial to safely design structures against such loads using sustainable materials in construction. This project aims to develop next-generation design and construction methods for multi-hazard resilient structures for the safety of the public and society. Development of sustainable infrastructures involves the use of green materials to reduce CO2 emissions, and new technologies to reduce life-cycle maintenance cost. The emphasis will be placed on sustainable design, construction, and maintenance of long-span bridges as an example of resource-demanding, large infrastructures.
Qualification requirements
We are looking for applicants with a strong academic background who have completed a five-year master degree (3+2) within Civil Engineering and Marine Technology, preferably acquired recently; or possess corresponding qualifications that could provide a basis for successfully completing a doctorate.
To be eligible for admission to the doctoral programmes at the University of Stavanger both the grade for your master's thesis and the weighted average grade of your master's degree must individually be equivalent to or better than a B grade. If you finish your education (masters degree) in the spring of 2021 you are also welcome to apply.
Applicants with an education from an institution with a different grade scale than A-F should attach a confirmed conversion scale that shows how the grades can be compared with the Norwegian A-F scale.
Emphasis is also placed on your:
background in civil/marine structures
knowledge in structural dynamics and nonlinear analysis
FEM experience and programming skills
motivation and potential for research within the field
your professional and personal skills for completing the doctoral degree within the timeframe
ability to work independently and in a team, be innovative and creative
ability to work structured and handle a heavy workload
having a good command of both oral and written English
Requirements for competence in English
A good proficiency in English is required for anyone attending the PhD program.
International applicants must document this by taking one of the following tests with the following results:
TOEFL – Test of English as a Foreign Language, Internet-Based Test (IBT). Minimum result: 90
IELTS – International English Language Testing Service. Minimum result: 6.5
Certificate in Advanced English (CAE) og Certificate of Proficiency in English (CPE) from the University of Cambridge
PTE Academic – Pearson Test of English Academic. Minimum result: 62
The following applicants are exempt from the above requirements:
Applicants with one year of completed university studies in Australia, Canada, Ireland, New Zealand, United Kingdom, USA
Applicants with an International Baccalaureate (IB) diploma
Applicants with a completed bachelor's and / or master's degrees taught in English in a EU/EEA country
We offer
varied duties in a large, exciting and socially important organisation
an ambitious work community which is developing rapidly. We strive to include employees at all levels in strategic decisions and promote an informal atmosphere with a flat organisational structure.
salary in accordance with the State Salary Scale, l.pl 17.515, code 1017, NOK 482 200 gross per year with salary development according to seniority in the position
automatic membership in the Norwegian Public Service Pension Fund, which provides favourable insurance- and retirement benefits
favourable membership terms at a gym and at the SIS sports club at campus
employment with an Inclusive Workplace organisation which is committed to reducing sick leave, increasing the proportion of employees with reduced working capacity, and increasing the number of professionally active seniors
"Hjem-jobb-hjem" discounted public transport to and from work
as an employee in Norway, you will have access to an optimal health service, as well as good pensions, generous maternity/paternity leave, and a competitive salary. Nursery places are guaranteed and reasonably priced
relocation programme in event of moving to Norway, including support and language courses for spouses
Diversity
Being independent, involving and innovative are the university's values. We consider diversity to be a resource in our work and learning environment, and we are keen to show respect for one another's differences and backgrounds. Universal design must characterise of physical and digital learning environment, and this necessary our place of work will be arranged to facilitate matters for employees with disabilities.
If you find the position to be interesting, we encourage you to apply, regardless of gender, disability, cultural background or any periods of unemployment.
The university aims to recruit more women into positions as Ph.d Fellowship in the subject area; thus, if several applicants are considered to have equal qualifications, a woman will be given priority over a man.
Other information
The engagement is to be made in accordance with the regulations in force concerning State Employees and Civil Servants, and the acts relating to Control of the Export of Strategic Goods, Services and Technology. Candidates who by assessment of the application and attachment are seen to conflict with the criteria in the latter law will be prohibited from recruitment to UiS.
Employment as Ph.D Fellow is regulated in "Regulations concerning terms and conditions of employment for the posts of post-doctoral research fellow and research fellow, research assistant and resident".
Your qualifications for the position, based on documentation registered in Jobbnorge, will be assessed by an internal expert committee. Based on the committee's statement, relevant applicants will be invited to an interview before any recommendations are made. References will also be obtained for relevant candidates. More about the hiring process on our website.
The appointee will be based at the University of Stavanger, with the exception of a stay abroad at a relevant centre of research.
It is a prerequisite that you have a residence which enables you to be present at/available to the academic community during ordinary working hours.
The position has been announced in both Norwegian and English. In the case of differences of meaning between the texts, the Norwegian text takes precedence.
Contact information
More information on the position can be obtained from:
Information about the appointment procedure can be obtained from HR consultant Rosa Andrade, tel: +47 51831190, e-mail: [email protected]
Application
To apply for this position please follow the link "Apply for this job". Register your application and CV including relevant education and work experience. In your application letter you must show your research interests and motivation to apply for the position.
The following documents must be uploaded as attachments to your application in separate files:
certificates/diplomas
references
list of publications
other documentation that you consider relevant
The documentation must be available in either a Scandinavian language or in English. If the total size of the attachments exceeds 30 MB, they must be compressed before upload.
Please note that applications are only evaluated based on the information available in JobbNorge at the application deadline. You should ensure that your application shows clearly how your skills and experience meet the criteria which are set out above.
Please note that information on applicants may be published even if the applicant has requested not to be included in the official list of applicants - see Section 25 of the Freedom of Information Act.
UiS only considers applications and attachments registered in JobbNorge.