LEDIG STILLING VED UIT NORGES ARKTISKE UNIVERSITET
Chief Engineer - Faculty of Biosciences, Fisheries and Economics
Deadline: 22.05.2022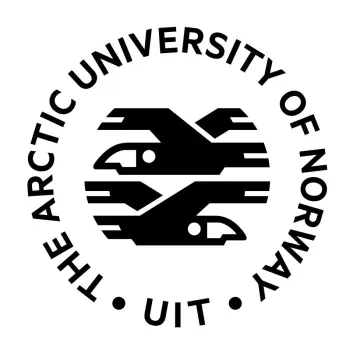 UiT The Arctic University of Norway
The Faculty of Biosciences, Fisheries and Economics (BFE) consists of Department of Arctic and Marine Biology, Norwegian College of Fishery Science (NFH) and School of Business and Economics. The main task of BFE is to conduct teaching and research dissemination at a high national and international level within all relevant fields. Prioritized research areas are aquatic and terrestrial ecosystems, climate, life in the arctic, marine bioprospecting, fish health, seafood products, business and macroeconomics, resources and environment, markets and management of marine resources.

The interdisciplinary profile of the faculty provides good opportunity to develop research projects involving several research groups at the faculty according to its strategy.
The position
A permanent position as chief engineer is available from September at the Faculty of Biosciences, Fisheries and Economics, The Arctic University of Norway (UiT), Department of Arctic and Marine Biology (AMB) within the research group Arctic Marine System Ecology (AMSE). The Department of Arctic and Marine Biology (AMB) includes 5 research groups. Research and teaching at AMB has a broad focus, from molecular mechanisms at cellular/subcellular levels via studies of adaptations at the organismal level, to ecological interactions in aquatic and terrestrial environments. The staff counts 52 permanent scientists, 23 technicians, 9 administrative positions and 65 temporary employees (researchers, postdocs, PhD research fellows, technicians).
The workplace is at UiT in Tromsø. You must be able to start in the position within a reasonable time, within 6 months after receiving the offer.
Job description
The engineer will participate in research and education activities in the fields of marine biogeochemistry, microbiology and phytoplankton/ice-algal ecology. Work tasks of the position are to be split 4:1 between these research and teaching/HSE activities at AMB/BFE. The candidate will be an integral part of the AMSE (Arctic Marine System Ecology) group at AMB, which conducts interdisciplinary research across marine foodwebs with a focus in Boreal and ice-covered Arctic waters. The position will directly support work related to marine biogeochemistry, microbial activity and diversity.
The main research tasks will consist of:
Operation and technical maintenance of equipment for biogeochemical analyses in marine systems, including concentrations of organic/inorganic carbon and nutrients
General management of AMSE carbon chemistry and microbiological laboratories
Organizational support for experimental and field-based research activities
Maintenance of AMSE algal and microbial cultures that contribute to research projects and teaching
Participation in research expeditions in the field under demanding field conditions (cruises, land and/or station based work with durations of up to several weeks in the field)
The main teaching/HSE-related tasks will consist of:
Maintenance and preparation of equipment used in teaching of biochemistry and microbiology
Preparation of biological materials for use in teaching laboratories
Supervision of student laboratory-work
Assistance in the preparation of teaching-related field trips
Contributions to the HSE work at the faculty re. teaching and labs
Contact
For further information about the position, please contact:
Associate Prof Karley Campbell:
or Professor Torstein Pedersen (AMSE research group leader):
or head of administration Siv Andreassen:
Qualifications
The successful applicant must:
Hold a MSc degree in relevant area of research (e.g. biology, chemistry or similar)
Practical laboratory experience in microbiology (including microalgae), biogeochemistry and ecology is mandatory
Good command of methods in aseptic handling of microorganisms, clean processing of sensitive biogeochemical samples, use of technical instrumentation such as elemental analysers is required
Applicant must be familiar with basic microbiological/microalgal sampling techniques and analyses (e.g. ice coring – water sampling – filtrations)
Candidates must be familiar with Office365 products

Be fluent in English, and should have a good command of Norwegian or a Scandinavian language. Non-Scandinavian applicants must be willing to learn Norwegian and pass the language exam level B2 ("Bergenstesten" or equivalent) within a five years period.
Additional desired qualifications:
Demonstrated strength in working in a team environment as participant and leader
Basic knowledge in microalgal taxonomy
Familiarity with activity measurements of algae and bacteria (radioisotopes, active fluorescence techniques) and able to work with radioactive isotopes
Experience with working with various kinds of microscopy (e.g. light, inverse, fluorescence) and flow cytometry
Demonstrated wide range of marine biogeochemical and ecological methods
Demonstrated knowledge in software tools (e.g. matlab, r or other)
Demonstrated knowledge of high latitude microalgae (phytoplankton, sea ice algae) and/or marine biogeochemistry
Use of omics tools to assess diversity and activity of lower trophic levels (below mesozooplankton)
Familiarity with the use of sediment trap methodology
Experience working under harsh and extreme environmental weather conditions in the field (including participation in ship expedition, use of snow machines etc)
The assessment will emphasize the candidates motivation and personal suitability for the position.
We are looking for candidates who have:
Good collaboration skills
Abilities for good communication and interaction with colleagues and students
Abilities and desires to contribute to a good working environment
We offer
A good working environment with dedicated colleagues
Flexible working hours and a state collective pay agreement
Pension scheme through the state pension fund
Remuneration of Chief Engineer positions are in salary code 1087 (overingeniør) on the pay scale for Norwegian state employees. There is a 2% deduction for contribution to the Norwegian Public Service Pension Fund.
Application
The application must be submitted electronically via www.jobbnorge.no, and shall include:
CV and application letter
Diplomas and transcripts
Written references
Contact information to 2-3 references
All documentation has to be in English or a Scandinavian language.
Inclusion and diversity
UiT The Arctic University i Norway is working actively to promote equality, gender balance and diversity among employees and students, and to create an inclusive and safe working environment. We believe that inclusion and diversity is a strength and we want employees with different competencies, professional experience, life experience and perspectives.
If you have a disability, a gap in your CV or immigrant background, we encourage you to tick the box for this in your application. If there are qualified applicants, we invite least one in each group for an interview. If you get the job, we will adapt the working conditions if you need it. Apart from selecting the right candidates, we will only use the information for anonymous statistics.
General information
The appointment is made in accordance with State regulations and guidelines at UiT. At our website, you will find more information for applicants.
A good work environment is characterized by diversity. We encourage qualified candidates to apply, regardless of their gender, functional capacity or cultural background.
UiT will emphasize making the necessary adaptations to the working conditions for employees with reduced functional ability. Questions can be directed to the contact person for the position.
According to the Norwegian Freedom and Information Act (Offentleglova) information about the applicant may be included in the public applicant list, also in cases where the applicant has requested non-disclosure.