LEDIG STILLING VED NORSK REGNESENTRAL
Senior Research Scientist in ICT
Deadline: 25.04.2021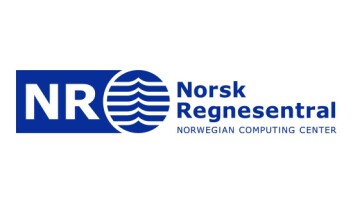 Norsk Regnesentral
Norsk Regnesentral (NR, The Norwegian Computing Center) is an independent, non-profit research foundation located in Oslo and is one of Norway's leading research institutions within Statistical Modelling, Machine Learning and ICT research.

Established in 1952, NR carries out R&D projects for a broad range of commercial and public organiations in Norway and internationally. NR has 95 employees, the vast majority research scientists with a PhD.
Ground-breaking ICT research for a purpose
Are we right for each other?
Do you dream of taking science and technology to new heights, for a purpose? Would you love to initiate and perform ground-breaking research on digital technologies in a national and international context?
Do you want to create new knowledge and digital solutions of the future, and enable inclusive and sustainable societies?
Are you, just like us, stimulated by the virtually endless possibilities for improving lives and industry, through digital transformation?
Are you ambitious, enthusiastic, and driven by curiosity for science and people? Are you a true team player that loves to create opportunities, share, and learn? Do you like to challenge and be challenged in a dynamic, friendly, and truly inspiring environment?
Are you a recognized performer with background from a technology research environment and you moreover have significant experience on creating market opportunities and scientific results?
Do you have a proven track record on quality research, scientific/popular dissemination, as well as an extensive international network?
Then you may be the person we are looking for.
Our activity in ICT research and innovation is growing
We work on long-term projects within domains such as energy, health, finance, education, and more. We are realizing our Digital Innovation Lab, a unique and large "goodie universe" of next-generation technologies that we use to enable showcasing the possibilities for digital transformation within organizations and several industry sectors.
We are looking for you who are ready to become our new Senior Research Scientist.
You should have a strong profile from one or several of the following fields:
Software engineering
Digital security
Data science, virtualization, and analytics
Software and enterprise architectures
Human-computer interaction
Service design
Bulat Silvia / Alamy Stock Photo
The ICT research at Norsk Regnesentral
The ICT research at Norsk Regnesentral (NR) has a 69 year old history of providing to the world ground-breaking knowledge and technologies, such as object orientation, Simula programming language, Historical Population Registry, and Digital Innovation Lab. We create innovations, which foster industry development, improve human lives and enable more sustainable societies.
Our multi-disciplinary team of internationally recognized enthusiastic research scientists invents vendor- and technology-neutral, pragmatic solutions to the contemporary global challenges. We dare to strive, fail and create. We challenge and make a difference towards a better life. Every day.
We widely disseminate our research results, through popular and scientific venues. We also actively build strong partnerships, alliances and initiatives, which enable ambitious goals being jointly set and achieved.
Our collaboration form is driven by agile innovation, through a portfolio of projects funded by industry, European Commission, the Research Council of Norway, etc. We work closely with public and private sector, nationally and internationally, on domains such as finance, health, education, energy, and public sector. We are proud of frequently being re-invited as a research and innovation partner, to the many collaborations with businesses and public sector, on their digital transformation.
About the postion
You will plan, develop, perform, and coordinate ICT research, which is organized through large projects with regards to consortia, budgets, technical contents, and duration.
You will drive the work with research applications, including planning, follow-up and implementation, in accordance with the requirements.
By taking main roles in developing solutions and our market opportunities, you contribute to the future of Norwegian and European industry so that it is at the forefront globally.
You will establish and develop alliances with customers, stakeholders and partners and promote external cooperation.
You will develop strategic innovation infrastructure within the department.
Qualifications
We are looking for someone who is experienced within acquisition and management of research/innovation projects. You are passionate about digital transformation and ambitious about high quality research. You are a creative person with an industrial overview to meet the possibilities that rise in the moment.
You are quick to get into new technologies and research areas and understand how they can interact with the industry to create even greater research value. You are not afraid of conversations and meetings with partners, customers, and colleagues. You are energetic and enjoy public speaking.
We also require a master's degree or Ph.D. in a relevant scientific field. We want you to handle spoken and written Norwegian and English.
We offer
Permanent position, competitive salary, good pension and insurance scheme, 5 weeks holiday, in addition to paid time off during Christmas (romjulen) and Easter (Monday-Wednesday), and staff cafeteria.
Norsk Regnesentral is located in Kristen Nygaard's house close to the Oslo Science Park at Blindern, Oslo. 1/3 of the staff at NR is female and we welcome an increase in this ratio.
At NR, we like different, and we are convinced that diversity contributes to an innovative environment where we can challenge boundaries and develop new knowledge and skills for the future.
We cannot promise you an easy job, but what we can promise is an exciting journey, where we, together with committed and talented colleagues, will contribute to a sustainable digital transformation and to coming before global competition.
About the application
Deadline: As soon as possible. We will process the applications on an ongoing basis.
Your application must include motivation letter, CV, diplomas and exam transcripts from your higher education, publication list, and references.
Contact person: