Ledig stilling ved UiT Norges arktiske universitet
Postdoctoral Research Fellow in Intelligent Logistic and Supply Chain systems
Deadline: 29.05.2020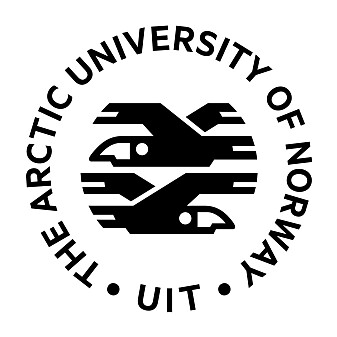 UiT The Arctic University of Norway
UiT is a multi-campus research university in Norway and the northernmost university of the world. Our central location in the High North, our broad and diverse research and study portfolio, and our interdisciplinary qualities make us uniquely suited to meet the challenges of the future. At UiT you can explore global issues from a close-up perspective.

Credibility, academic freedom, closeness, creativity and commitment shall be hallmarks of the relationship between our employees, between our employees and our students and between UiT and our partners.
Faculty of Engineering Science and Technology / Department of Industrial Engineering
The position
At the Department of Industrial Engineering a position is available for a Postdoctoral research fellow in "Intelligent Logistic and Supply chain systems", for a period of 2 years.The position is affiliated with the research group "Intelligent manufacturing and logistics".
Department of Industrial Engineering is one of departments at the Faculty of Engineering Science and Technology, UiT the Arctic University of Norway. The department's core business is education, research and industrial projects in the fields of mechanical, process and industrial engineering. In addition to responsibility of undergraduate/bachelor studies in Mechanical Engineering, Process Engineering and graduate/master study in Industrial Technology, the department has also a joint responsibility with other departments for providing preparatory courses to ensure qualified candidates and enable increased recruitment to the faculty's engineering programs.
The department's research has been organized in terms of three groups: "Intelligent Manufacturing and Logistics", "Arctic Technology and Icing" and "Materials Science". Each group gets annual funding from the department and is responsible for developing and carrying out research projects with regional, national and international partners.
The department has 12 laboratories that organized thematically based on defined educational and research fields, i.e., small-scale intelligent manufacturing system, additive manufacturing, robot and automation, material testing, and laboratory for virtual and augmented reality in industrial simulation and optimization.
The department works especially closely with regional industries and industrial clusters. The department has also extensive cooperation with academic partners in Europe, Asia and America.
The position is a fixed term position for a duration of 2 years. Appointment to the position of Postdoctoral Research Fellow is mainly intended to provide qualification for work in top academic positions. It is a prerequisite that the applicant is able to carry out the project over the full course of the employment period. No person may hold more than one fixed-term position as a Postdoctoral Research Fellow at the same institution.
Work place UiT - Campus Narvik
The position's field of research
The successful applicant will be working as an active member of research group "Intelligent manufacturing and logistics" of the department and in team with researchers and doctoral fellows at newly established ArcLog center. The research field of this Postdoc position will be in intelligent logistic and supply chain systems, especially large data analysis through modelling, simulation, optimization and visualization. The successful applicant should therefore possess core competence in data analysis and system simulation for complex system.
The research group has currently several EU financed research projects and aims to more EU and national research projects to be developed. The successful applicant is therefore expected in both being able to initiate research cooperation and carry out application development as well as lead projects when they are funded.
Contact
For further information about the position, please contact:
Qualifications
Qualification with a PhD is required before commencement in the position. If you're at the final stages of your PhD, you may still apply if you have submitted your PhD thesis for evaluation within the application deadline. You must submit the thesis with your application. You should have dissertated before the preferred start-up date of the position, the 15th of August 2020.
The applicant should hold a Ph.D. degree in the fields of Industrial Mathematics or Computational Engineering. Experience in working with logistics system as well as other large system analysis and in project management will be adding weight for.
Also following criteria will be emphasized in the assessment:
level of academic competence
level of research experience/track record
experience in working with national and international projects
collaboration with other researchers and industrial partners
The applicant should also elaborate his/her personal ambitions and motivation to this position. The assessment will also emphasize the applicant's personal skills, i.e., independence, flexibility and team-working skill.
The working environment for this position is bi-lingual of Norwegian and English. For research activities, high-lever of oral and writing skills in English are necessary. The department is working with regional and national industries in Norway, a successful applicant needs therefore to have sufficient Norwegian language skill for communication.
During the assessment emphasis will be put on the candidates potential for research, motivation and personal suitability for the position.
At UiT we put emphasis on the quality, relevance and significance of the research work and not on where the work is published, in accordance with the principles of The San Francisco Declaration on Research Assessment (DORA).
We offer
A good academic environment with dedicated colleagues
Good welfare arrangements for employees
Good arrangements for pension, insurance and loans in the Norwegian Public Service Pension Fund
Application
The application must be submitted electronically via www.jobbnorge.no and shall include:
Application letter
CV
Diplomas and transcripts (all degrees)
Written references
Contact information to 2-3 references
Project proposal
Documentation of profiency in the Norwegian language
A list of your academic production
Description of your academic production, stating which works you consider most important
The academic works (published or not) you wish us to take into consideration in the assessment
You must submit a project proposal that describe how you scientifically can contribute to (the project/described field of research). The proposal must include a progress plan.
The documentation must be in English or a Scandinavian language. We only accept applications sent via www.jobbnorge.no.
General information
The appointment is made in accordance with State regulations and guidelines at UiT. At our website, you will find more information for applicants. The successful candidate must be willing to get involved in the ongoing development of their department and the university as a whole.
The remuneration for Postdoctoral research fellow is in accordance with the State salary scale code 1352. A compulsory contribution of 2 % to the Norwegian Public Service Pension Fund will be deducted.
A good work environment is characterized by diversity. We encourage qualified candidates to apply, regardless of their gender, functional capacity or cultural background. UiT and will emphasize making the necessary adaptations to the working conditions for employees with reduced functional ability
According to the Norwegian Freedom and Information Act (Offentleglova) information about the applicant may be included in the public applicant list, also in cases where the applicant has requested non-disclosure.
More practical information for working and living in Norway can be found here: Welcome to UiT!