LEDIG STILLING VED NMBU
Postdoctoral fellow within excited state properties of solids and 2d heterostructures
Deadline: 23.01.2022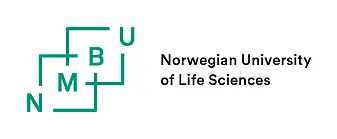 Norwegian University of Life Sciences
NMBU has a particular responsibility for research and education that secures the basis for the life of future generations. Sustainability is rooted in everything we do and we deliver knowledge for life.

NMBU has 1,900 employees of which about 300 phd scholarships and 6,700 students. The university is divided into seven faculties.

NMBU believes that a good working environment is characterised by diversity.

We encourage qualified candidates to apply regardless of gender, functional ability, cultural background or whether you have been outside the labour market for a period. If necessary, workplace adaptations will be made for persons with disabilities.

More information about NMBU is available at www.nmbu.no.


About The Faculty of Science and Technology


The Faculty of Science and Technology (REALTEK) develops research-based knowledge and educates civil engineers and lecturers needed to reach the UN's sustainability goals. We have approximately 150 employees, 70 PhD students and soon 1500 students. The education and research at REALTEK cover a broad spectrum of disciplines.

This includes data science, mechanics and process engineering, robotics, construction and architecture, industrial economics, environmental physics and renewable energy, geomatics, water and environmental engineering, applied mathematics as well as secondary school teacher education in natural sciences and use of natural resources such as in agriculture, forestry and aquaculture. The workplace is in Ås, 30 km from Oslo.
Lay the groundwork for optoelectronic devices of the future
About the position
The Department of Mechanical Engineering and Technology Management, Faculty of Science and Technology at the Norwegian University of Life Sciences (NMBU) has a vacant three-year postdoctoral fellowship position related to excited state properties of solids and 2d heterostructures.
The project involves computational modelling of electronic-band structure and Electron-Energy-Loss Spectroscopy (EELS). The aim is to gain fundamental insight into optical and excited state properties of solids and 2D heterostructures and understanding of how they can be manipulated. Such insight is crucial for developing novel optoelectronic materials and devices.
The project involves a close collaboration with the EELS group at University of Oslo and international partners, including Prof. Christoph T. Koch at the Humboldt University of Berlin.
As a post doc you will play key role in developing the Material-Theory-And-Informatics group at the Norwegian University of Life Sciences (NMBU), led by Assoc. Prof. Kristian Berland. As part of the fellowship, you will be encouraged to make one or more research stays at top-tier research environments within our research network, including groups of Assoc. Prof. Sahar Sharifzadeh at Boston University and Prof. Kristian Thygesen at DTU.
The project is part of the MORTY project funded by the Research Council of Norway.
Main tasks
Research tasks include
Density functional theory (DFT) calculations of solids and heterostructures.
Computation and interpretation of excited state properties at different levels of theory.
Many-body perturbation theory calculations within the GW-BSE formalism.
Developing computational tools for analysis of experimental low-loss EELS data.
The main purpose of the post-doctoral position is to qualify for work in high-level scientific positions. A PhD degree is required.
Competence
Required Academic qualifications
A completed PhD in Physics or equivalent.
Candidates in the process of finalizing their PhD are also encouraged to apply; the requirement being that the PhD is completed prior to starting the position.
Experience in using plane-wave DFT methods, e.g., GPAW, VASP, and Quantum Espresso.
Familiarity with programming, preferably Python.
Strong written and oral skills in English.
The following experiences and skills are desired:
Good fundamental understanding of solid-state theory and electronic-structure theory.
Experience in calculating exciting-state properties of
solids using beyond DFT-methods, such GW-BSE and TD-DFT.
Experience with implementing and developing computational tools.
You need to:
Be creative, dedicated, and quality oriented.
Have strong analytical skills.
Have a good ability to work independently and in a systematic fashion.
Have good collaboration skills.
Remuneration and further information
The position is placed in government pay scale position code 1352 Postdoctoral Fellow, wage framework 24 (salary grade 59-77) (NOK 534.400-752.800), depending on qualifications. Seniority Promotion in position.
For further information, please contact:
general Information to applicants.
Application
To apply online for this vacancy, please click on the 'Apply for this job' button above. This will route you to the University's Web Recruitment System, where you will need to register an account (if you have not already) and log in before completing the online application form.
Application deadline: 23.01.2022
Up to ten publications selected by the applicant as most relevant must be attached to the application. If it is difficult to identify the contribution of the applicant in multiple-author publications, a short explanation about the applicant's part of the work is suggested.
Printed material which cannot be sent electronically should be sent by surface mail to Norwegian University of Life Sciences, Faculty of Science and Technology, P.O. Box 5003, NO-1432 Ås, within 23.01.2022. Please quote reference number 21/06149.
Applicants invited for an interview will be asked to present verified copies of diplomas and certificates.