Ledig stilling ved NMBU
Postdoctoral fellow within Carbon Capture in Molten Salts (CCMS)
Deadline: 01.11.2020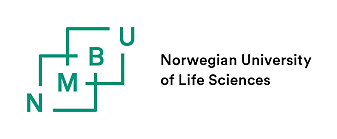 Norwegian University of Life Sciences
NMBU has a particular responsibility for research and education that secures the basis for the life of future generations. Sustainability is rooted in everything we do and we deliver knowledge for life. NMBU has 1,800 employees and 5,200 students. The university is divided into seven faculties and has campuses in Ås and Oslo. We will be co-located in Ås from 2021.

NMBU believes that a good working environment is characterised by diversity. We encourage qualified candidates to apply regardless of gender, functional ability, cultural background or whether you have been outside the labour market for a period. If necessary, workplace adaptations will be made for persons with disabilities. More information about NMBU is available at www.nmbu.no.


About The Faculty of Science and Technology


The Faculty of Science and Technology (REALTEK) develops research-based knowledge and educates civil engineers and lecturers needed to reach the UN's sustainability goals. We have approximately 150 employees, 70 PhD students and soon 1500 students. The education and research at REALTEK cover a broad spectrum of disciplines.

This includes data science, mechanics and process engineering, robotics, construction and architecture, industrial economics, environmental physics and renewable energy, geomatics, water and environmental engineering, applied mathematics as well as secondary school teacher education in natural sciences and use of natural resources such as in agriculture, forestry and aquaculture. The workplace is in Ås, 30 km from Oslo.
Would you like to participate in the development of an innovative carbon capture process?
About the position
The Faculty of Science and Technology at the Norwegian University of Life Sciences (NMBU) has a vacant two year Post-doctoral–position related to Carbon Capture in Molten Salts.
At REALTEK, an innovative high temperature CO2 capture concept has been developed since 2009; namely Carbon Capture in Molten Salts (CCMS). The method is based on similar principles as the Calcium Looping technology (CaL), but with the active substances (CaO/CaCO3) dissolved or partly dissolved in molten salts. The CCMS concept has been validated in laboratory scale showing that the method is applicable for capturing CO2 from a variety of flue gases related to both energy intensive industry and power generation.
The Post Doc will contribute to a project funded by POLNOR CCS 2019 Call (CCMS – Prototype, 2020-2023). More information about the project can be found here - https://www.nmbu.no/en/projects/node/40602.
The candidate will be part of a team of researchers at REALTEK, as well as AGH University of Science and Technology (Poland). The main aim of the project is to construct a two-chamber prototype reactor. NMBU's role in the project is to perform chemical characterization of the molten salt systems, evaluate and test construction materials suitable for the prototype, and investigate the effect of real flue gases on the sorption capacity.
Main tasks
As part of the project, the Postdoctoral researcher is expected to
Do theoretical and experimental investigation of the effect of real flue gases (including N2, CO, H2O, SOx and NOx) on the CO2 sorption and desorption capacity in the CCMS process
Investigate the influence of gaseous pollutants on the cyclability of reactor operation
Evaluate and experimentally test potential construction materials in molten salts
Participate in the development of the reactor design for a two-chamber prototype reactor
Lead the writing of research articles for publication in peer-reviewed scientific journals
The main purpose of the post-doctoral position is to qualify for work in high-level scientific positions. A PhD degree is required.
Competence
Required Academic qualifications
PhD degree in applied physics, inorganic chemistry, material science or equivalent topics
Experience from laboratory work
Experience in analytical chemistry techniques such as FTIR, SEM and XRD
The following experiences and skills will be emphasized:
Experience in inorganic molten salt technology
Experience in thermodynamic modelling of chemical reactions
You need to:
Have a strong motivation for developing new and environmentally friendly technologies
Have an analytical and academic approach to research questions
Be able to work independently as well as to be a good team player
Have good communication skills
Be proficient in English – both written and oral
Remuneration and further information
The position is placed in government pay scale position code 1352 Postdoctoral Fellow, wage framework 24, salary grade 59-67 (NOK 523.200-605.500), depending on qualifications. Seniority Promotion in position.
For further information, please contact:
general Information to applicants
Application
To apply online for this vacancy, please click on the 'Apply for this job' button above. This will route you to the University's Web Recruitment System, where you will need to register an account (if you have not already) and log in before completing the online application form.
Application deadline: 01.11.2020
Up to ten publications selected by the applicant as most relevant must be attached to the application. If it is difficult to identify the contribution of the applicant in multiple-author publications, a short explanation about the applicant's part of the work is suggested.
Printed material which cannot be sent electronically should be sent by surface mail to Norwegian University of Life Sciences, Faculty of Science and Technology, P.O. Box 5003, NO-1432 Ås, within 01.11.2020. Please quote reference number 20/03931.
Applicants invited for an interview will be asked to present verified copies of diplomas and certificates.