Ledig stilling ved NMBU
Postdoctoral fellow within bioinformatics and comparative genomics
Deadline: 02.10.2020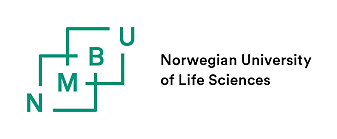 Norwegian University of Life Sciences
NMBU has a particular responsibility for research and education that secures the basis for the life of future generations. Sustainability is rooted in everything we do and we deliver knowledge for life. NMBU has 1,800 employees and 5,200 students. The university is divided into seven faculties and has campuses in Ås and Oslo. We will be co-located in Ås from 2021.

NMBU believes that a good working environment is characterised by diversity. We encourage qualified candidates to apply regardless of gender, functional ability, cultural background or whether you have been outside the labour market for a period. If necessary, workplace adaptations will be made for persons with disabilities. More information about NMBU is available at www.nmbu.no.


About The Faculty of Chemistry, Biotechnology and Food Science


The Faculty of Chemistry, Biotechnology and Food Science (KBM) employs about 160 people. KBM represents a broad range of scientific fields encompassing basic natural sciences such as microbiology, chemistry, biochemistry as well as the application of these towards food chemistry, technology and safety, biotechnology, bioprocessing and environmental issues. The BIAS groups provide the faculty with experience in data analysis. The group consists of six (associate) professor with diverse interests in the intersection between life sciences and applied statistics/bioinformatics.

Further information: https://www.nmbu.no/en/faculty/kbm
We are looking for a motivated bioinformatician or computational biologist with a burning interest in comparative genomics and the evolution of gene regulatory networks.
About the position
The Faculty of Chemistry, Biotechnology and Food Science at the Norwegian University of Life Sciences (NMBU) has a vacant three-year Post Doctoral–position in bioinformatics and comparative genomics.
The successful candidate will work in the project "What makes a tree a tree? Characterization and evolution of the gene regulatory network underlying wood formation" funded by the Research Council of Norway. The project aims to understand the process of wood formation in angiosperm and gymnosperm tree species by modelling the regulatory networks orchestrating the differentiation of stem cells into woody tissues.
The candidate will work on integrating data on gene expression, open chromatin and transcription factor binding to infer regulatory networks and then to compare these networks across multiple tree species.
Data and models will be disseminated by creating an online reference resource for wood biology integrated into PlantGenIE.org. In the later phase of the project, predicted regulatory interactions deemed important for the evolution of wood formation will be tested experimentally.
The candidate will be based in the Bioinformatics and Applied Statistics (BIAS) group, led by Torgeir R. Hvidsten at NMBU with an opportunity for research visits at partner institutions: Nathaniel Street, Umeå Plant Science Centre and Klaas Vandepoele, VIB, Ghent University, Belgium. The candidate is also encouraged to apply to the Research Council of Norway for a research stay abroad which could extend the position with up to 12 months.
Main tasks
The following tasks will be performed:
Preprocess multi-omics data such as RNA-Seq, ATAC-Seq and DAP-seq data
Integrate multi-omics data and regulatory motifs into regulatory networks
Perform comparative analysis of networks across species
Disseminate data and network models
Write scientific papers
The candidate will work in close collaboration with biologists at Umeå University generating the data and will be the project's chief data analyst.
The main purpose of the post-doctoral position is to qualify for work in high-level scientific positions. There will be opportunities to gain teaching experience.
Competence
Required Academic qualifications
A PhD degree in bioinformatics, computational biology or another relevant subject
Required experiences and skills:
Extensive programming skills preferably in R
Broad experience with (multi)omics data analysis
Experience in the following areas will be emphasized:
(Multi)omics data analysis including RNA-seq, ATAC-seq and DAP-seq
Integration of regulatory motif databases and omics data
Network inference and comparative network analysis
Web-tool development
Personal qualities:
We are looking for a bright and ambitious person who is excited about working with computational challenges related to comparative studies of gene regulation. The ideal candidates will combine the following personal qualities:
Curious and open-minded
Ambitious, accurate and self-driven
Genuinely interested in scientific research
Good collaborative skills
Good communicative skills, both oral and written, in English
Remuneration and further information
The position is placed in government pay scale position code 1352 Postdoctoral Fellow, wage framework 24 (salary grade 59-77) (NOK 523.200-741.300), depending on qualifications. Seniority Promotion in position.
For further information, please contact:
general Information to applicants
Application
To apply online for this vacancy, please click on the 'Apply for this job' button above. This will route you to the University's Web Recruitment System, where you will need to register an account (if you have not already) and log in before completing the online application form.
Application deadline: 02.10.2020
Up to ten publications selected by the applicant as most relevant must be attached to the application. If it is difficult to identify the contribution of the applicant in multiple-author publications, a short explanation about the applicant's part of the work is suggested.
Printed material which cannot be sent electronically should be sent by surface mail to Norwegian University of Life Sciences, Faculty of Chemistry, Biotechnology and Food Science, P.O. Box 5003, NO-1432 Ås, within 02.10.2020. Please quote reference number (20/03596.)
Applicants invited for an interview will be asked to present verified copies of diplomas and certificates.