LEDIG STILLING VED NMBU
Postdoctoral fellow in public health
Deadline: 05.11.2021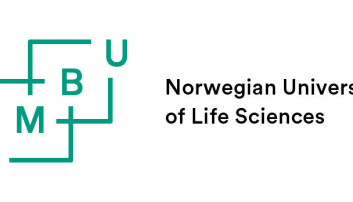 NMBU has a particular responsibility for research and education that secures the basis for the life of future generations. Sustainability is rooted in everything we do and we deliver knowledge for life. NMBU has 1,800 employees of which about 250 phd scholarships and 6,000 students. The university is divided into seven faculties.

NMBU believes that a good working environment is characterised by diversity.

We encourage qualified candidates to apply regardless of gender, functional ability, cultural background or whether you have been outside the labour market for a period. If necessary, workplace adaptations will be made for persons with disabilities. More information about NMBU is available at www.nmbu.no.


About the Faculty of Landscape and Society


The Faculty of Landscape and Society is home to some of Norway's foremost academic environments within international environment and development studies, public health science, landscape architecture, landscape engineering, urban and regional planning, property development and property law. The Faculty has 1300 students and 180 employees divided into five departments and a Faculty administration. It offers popular, forward-focused Bachelor, Master's and PhD programmes. The Faculty is interdisciplinary and works with sustainable social development, both nationally and internationally.

The Department of Public Health Science works to strengthen knowledge of factors that promote public health, prevent diseases, and reduce social inequalities within health. The department's academic staff hold extensive expertise in environmental and social factors of importance for public health. The department is responsible for a master program in public health science.
Interested in built environment and COVID-19?
About the position
The Department of Public Health Science, Faculty of Landscape and Society at the Norwegian University of Life Sciences (NMBU) has a vacant 3-year post doc position. The main content of the position is research. Teaching and supervision are also included and comprise 1/3 of the position.
The research is a part of the MOBI-HEALTH project (Mobility, Health and Inclusive Urban Epidemic Resilience) financed by The Norwegian Research Council.
The research aims to estimate the effects of the built environment, socio-economic status, pre-epidemic mobility patterns and peri-epidemic mobility responses on epidemic vulnerability in urban neighbourhoods. Relevant health registries, surveys, maps, and data on travel patterns will be used to study the built environment - infection rate nexus. The research is at the intersection between public health science and human geography.
Main tasks
The main objective for the position is to carry out research activities documented in a work package in the MOBI-HEALTH project in collaboration with supervisors and according to regulations for post doc positions at NMBU. We expect the postdoc project to have a strong focus on epidemiological design and the use geographic information systems.
Educational tasks will mainly consist of teaching in courses and supervision of master students in public health science.
Competence:
Required qualifications:
Applicants must have a PhD degree, or have a PhD thesis accepted for defense when submitting the application. Appointment is conditional on having successfully defended the PhD thesis at least two months after the application deadline. The thesis should be in the fields of public health science, geography, geomatics, or in the social sciences with a relevant topic for the post doc position.
The applicant must document experience with statistical analyses of large datasets and preferably experience with epidemiological designs.
It is desirable that the applicant has:
Experience in using geographical information systems in research.
Experience with teaching and supervision.
Skills in research dissemination, including scientific publications.
Experiences from active participation in national and international networks and research projects.
Good oral and written knowledge of a Scandinavian language and English.
Personal skills important for the position are:
Good collaborative and communicative skills.
Ability to work both independently and in interdisciplinary teams.
Ability to communicate effectively with colleagues and students.
Remuneration and further information
The selected candidate will be appointed as a postdoctoral fellow, wage framework 24 (salary grade 60 – 65) (NOK 543 500 – 594 300), depending on qualifications. A compulsory contribution of 2 % is made to the Norwegian Public Service Pension Fund.
For further information, please contact:
general information to applicants
Application
To apply online for this vacancy, please click on the 'Apply for this job' button above. This will route you to the University's Web Recruitment System, where you will need to register an account (if you have not already) and log in before completing the online application form.
Application deadline: 5.11.21
The application must include a cover letter, the applicant's complete CV with certified copies of relevant transcripts, up to five relevant scientific publications, a publication plan for the postdoctoral period and the names and contact details for two references. Incomplete applications will be withdrawn from the appointment process.
Scientific competence remains the main criteria for evaluating the applicants in particular: originality, independence, and productivity in terms of peer reviewed publications. The shortlisted applicants will be called for an interview as a part of the evaluation.
Applicants invited for an interview will be asked to present verified copies of diplomas and certificates.