LEDIG STILLING VED NMBU
PhD scholarship in Project Management
Deadline: 15.12.2020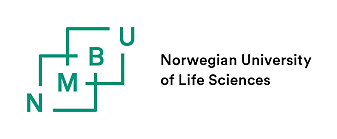 NMBU has a particular responsibility for research and education that secures the basis for the life of future generations. Sustainability is rooted in everything we do and we deliver knowledge for life. NMBU has 1,800 employees of which about 250 phd scholarships and 6,000 students. The university is divided into seven faculties and has campuses in Ås and Oslo. We will be co-located in Ås from 2021.

NMBU believes that a good working environment is characterised by diversity. We encourage qualified candidates to apply regardless of gender, functional ability, cultural background or whether you have been outside the labour market for a period. If necessary, workplace adaptations will be made for persons with disabilities. More information about NMBU is available at www.nmbu.no.


About The Faculty of Science and Technology


The Faculty of Science and Technology (REALTEK) develops research-based knowledge and educates civil engineers and lecturers needed to reach the UN's sustainability goals. We have approximately 150 employees, 70 PhD students and soon 1500 students. The education and research at REALTEK cover a broad spectrum of disciplines.

This includes data science, mechanics and process engineering, robotics, construction and architecture, industrial economics, environmental physics and renewable energy, geomatics, water and environmental engineering, applied mathematics as well as secondary school teacher education in natural sciences and use of natural resources such as in agriculture, forestry and aquaculture. The workplace is in Ås, 30 km from Oslo.
Would you like to be a part of the research group within Industrial Economy at NMBU?
About the position
The Faculty of Science and Technology at the Norwegian University of Life Sciences (NMBU) has a vacant three year PhD–position related to ''Early involvement of turnkey contractors - the case of PPP (Public-Private Partnership) and DBO (Design Build and Operate) contracts''.
The candidate will be joining industrial economy group, which is currently working on different project delivery arrangements, procurement procedures (Competitive Dialogue, Competitive Procedure with Negotiation) and different contract types.
This study aims at mapping and comparing the experiences of using PPP and DBO contracts in selected road construction projects to provide valuable insight into how PPP and DBO contracts will be practiced for future large investment projects.
The candidate will critically analyse the contract strategies of the selected projects that are implemented/being implemented using PPP and DBO.
Three completed PPP projects at the operational phase, another three PPP projects that are being implemented and two DBO projects are selected as case projects. The candidate will focus on how the contract forms of the case projects have been practiced, identifies the pros and cons of practicing those contract forms, and evaluates whether contracts of the case projects could have been practiced differently. The balance of risk responsibility and management options, the degree of freedom for the contractor (including the ability to choose start-up and implementation pace), the effect of having design, construction and maintenance/operation in a contract are some of the actual topics for the study.
Main tasks
As part of the PhD project, the candidate is expected to:
Map experiences from the practice of the selected eight case projects of NPRA that are implemented/being implemented using PPP and DBO.
Study the degree of freedom the different procurement procedures provide
Study contracting forms and the degree of innovation available
Study the distribution of responsibility for risk and opportunity management in the case projects
Make a comparison between the case projects and draw lesson for future projects
Collaborate and communicate effectively with other team members of the research group
Lead the writing of research articles for publication in peer-reviewed scientific journals
The successful candidate is expected to enter a plan for the progress of the work towards a PhD degree during the first months of the appointment, with a view to completing a doctorate within the PhD scholarship period.
Competence
The successful applicant must meet the conditions defined for admission to a PhD programme at NMBU. The applicant must have an academically relevant education corresponding to a five-year Norwegian degree programme, where 120 credits are at master's degree level. The applicant must have a documented strong academic background from previous studies and document proficiency in both written and oral English. For more detailed information on the admission criteria please see the PhD Regulations and the relevant PhD programme description. The applicant must document expertise and interest in the research subject.
Required Academic qualifications
Master's degree in civil engineering: Project management, industrial economy, contract management and other similar areas
Proficiency in written and spoken Norwegian/Scandinavian and English
The following experiences and skills will be emphasized:
Knowledge on road and railway engineering, project management, and contract management or similar
Experience on contract strategy and procurement
Knowledge in project uncertainty management
Experience in qualitative research
Experience in working with large data sets.
Academic article writing skills.
You need to:
Have strong self-motivation.
Be able to work independently as well as to discuss idea and solutions within the group.
Have good communications skills, orally and in written form.
Be problem solver oriented.
Have goal-oriented personality.
Each candidate should provide the contact information of two references that could be contacted if required.
Remuneration and further information
The position is placed in government pay scale position code 1017 PhD. Fellow. PhD. Fellows are normally placed in pay grade 54 (NOK 479.600) on the Norwegian Government salary scale upon employment and follow ordinary meriting regulations.
Terms of employment are governed by Norwegian guidelines for PhD fellowships at Universities and University Colleges.
For further information, please contact:
Associate Professor Asmamaw Tadege Shiferaw, E-mail: [email protected] phone +47-99402465
Information for PhD applicants and general Information to applicants
Application
To apply online for this vacancy, please click on the 'Apply for this job' button above. This will route you to the University's Web Recruitment System, where you will need to register an account (if you have not already) and log in before completing the online application form.
Application deadline: 15.12.2020
Printed material which cannot be sent electronically should be sent by surface mail to the Norwegian University of Life Sciences, Faculty of Scince and Technology, P.O. Box 5003, NO-1432 Ås, within (15.12.2020). Please quote reference number 20/04645.
Applications should include (electronically) a letter of intent, curriculum vitae, full publication list, copies of degree certificates and transcripts of academic records (all certified), and a list of two persons who may act as references (with phone numbers and e-mail addresses). Publications should be included electronically within the application deadline. The relevant NMBU Department may require further documentation, e.g. proof of English proficiency.
If it is difficult to judge the applicant's contribution for publications with multiple authors, a short description of the applicant's contribution must be included.