LEDIG STILLING VED NMBU
PhD scholarship in forest soil ecology
Deadline: 25.02.2021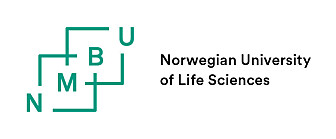 Norwegian University of Life Sciences
NMBU has a particular responsibility for research and education that secures the basis for the life of future generations. Sustainability is rooted in everything we do and we deliver knowledge for life. NMBU has 1,800 employees of which about 250 phd scholarships and 6,000 students. The university is divided into seven faculties and has campuses in Ås and Oslo. We will be co-located in Ås from 2021.

NMBU believes that a good working environment is characterised by diversity.

We encourage qualified candidates to apply regardless of gender, functional ability, cultural background or whether you have been outside the labour market for a period. If necessary, workplace adaptations will be made for persons with disabilities. More information about NMBU is available at www.nmbu.no.


About The Faculty of Environmental Sciences and Natural Resource Management


The Faculty of Environmental Sciences and Natural Resource Management (MINA) works with nature and the environment, sustainable use of natural resources, biological and geological processes.

MINA's employees undertake teaching, research and dissemination within the fields of geology, hydrology and limnology, soil science, environmental chemistry, forestry, ecology, natural resource management, renewable energy, and nature-based tourism.

Our vision is to be a key actor in knowledge production and dissemination, and our goal is to deliver research of high, international quality, and varied and excellent teaching. The faculty's employees are significant participants within their respective fields of expertise, both nationally and internationally. The faculty is dominated by a vital research culture and high levels of scientific production.

The faculty has about 200 employees, 90 PhD students and 650 students.
Are you eager to explore the importance of forestry for carbon stocks and dynamics?
About the position
Faculty of Environmental Sciences and Natural Resource Management at Norwegian University of Life Sciences (NMBU) has a vacant 3-year PhD-position in forest ecology.
The position is part of the project EcoForest "Forestry effects on biodiversity, carbon stocks and ecological processes in mature boreal forests" funded by the Research Council of Norway and running from 2021 to 2025. EcoForest is a unique collaboration between several research institutions (NMBU, UiO, NINA, NIBIO), the forest industry (Norges skogeierforbund, Norskog, Oslo kommunes skoger/bymiljøetaten) and NGOs (Sabima, WWF) which will provide much needed knowledge guiding future management of boreal forests as well as ecological insight at the research front. Four PhD-candidates and one postdoc will be employed in the project.
To approach the importance of forestry for biodiversity, carbon stocks and ecological processes, we will use a paired-plot approach comparing stands from near-natural forests not impacted by clear-cutting, with mature stands that have been clear-cut once. The successful candidate for this position will focus on the effects of forest management history and structure on carbon stocks and dynamics.
The starting date for the position will ideally be June 1, 2021, but for the right candidate, both earlier and later starts may be negotiable.
Main tasks
The main activities will be related to the following tasks:
Quantify C stocks in above- and belowground tree biomass and dead wood
Quantify aboveground litter input and decomposition
Link litter input measurements to modelled estimates
Measurements and estimations of production and decomposition of belowground fungal biomass
Measurements of organic matter decomposition and soil respiration in the field
Analyse data, write manuscript, and disseminate findings
The successful candidate is expected to enter a plan for the progress of the work towards a PhD degree during the first months of the appointment, with a view to completing a doctorate within the PhD scholarship period.
Competence
The successful applicant must meet the conditions defined for admission to a PhD programme at NMBU. The applicant must have an academically relevant education corresponding to a five-year Norwegian degree programme, where 120 credits are at master's degree level. The applicant must have a documented strong academic background from previous studies and be able to document proficiency in both written and oral English. For more detailed information on the admission criteria please see the PhD Regulations and the relevant PhD programme description.
Required Academic qualifications
A relevant master's degree in forest science, ecology, biology or similar, with good results.
Fundamental knowledge in ecology.
The following experiences and skills will be emphasized:
Experience with field- and laboratory work
Experience with respiration analyses
Documented experience with statistical analyses
Personal characteristics important for the positions are:
Strong motivation and commitment for the outlined research project
Ability to work independently as well as the ability to cooperate under varying conditions in the field and laboratory.
Driving license
Remuneration and further information
The position is placed in government pay scale position code 1017 PhD fellow. PhD fellows are normally placed in pay grade 54 (NOK 479.600,-) on the Norwegian Government salary scale upon employment and follow ordinary meriting regulations.
Employment is conducted according to national guidelines for University and Technical College PhD scholars.
For further information, please contact:
Information for PhD applicants and general Information to applicants
Application
apply online for this vacancy, please click on the 'Apply for this job' button above. This will route you to the University's Web Recruitment System, where you will need to register an account (if you have not already) and log in before completing the online application form.
Application deadline: 25.02.2021
Applications should include (electronically) a letter of intent, curriculum vitae, full publication list, copies of degree certificates and transcripts of academic records (all certified), and a list of two persons who may act as references (with phone numbers and e-mail addresses). Publications should be included electronically within the application deadline.
The relevant NMBU Department may require further documentation, e.g. proof of English proficiency.
Printed material which cannot be sent electronically should be sent by surface mail to the Norwegian University of Life Sciences, Faculty of Environmental Sciences and Natural Resource Management, P.O. Box 5003, NO-1432 Ås, within 25.02.2021. Please quote reference number 21/00705.
If it is difficult to judge the applicant's contribution for publications with multiple authors, a short description of the applicant's contribution must be included.