LEDIG STILLING VED NMBU
PhD position in urban planning
Deadline: 11.04.2023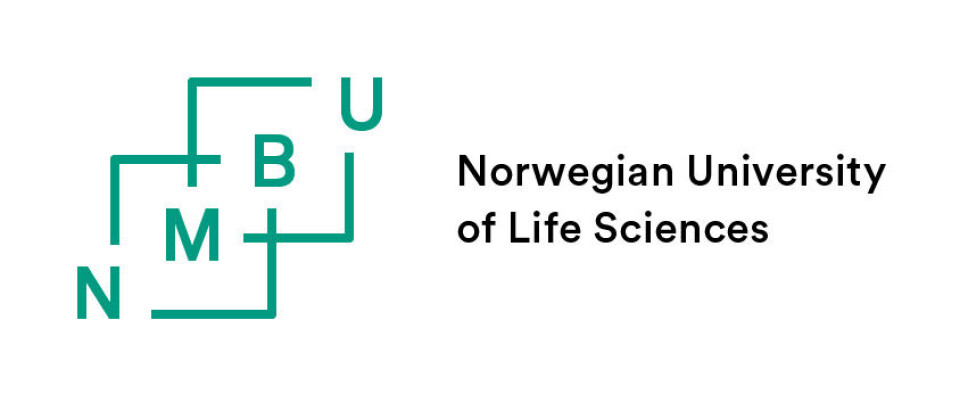 Norwegian University of Life Sciences
NMBU's focus is a joint effort for a sustainable future. Our university will contribute to securing the future of life, through outstanding research, education, communication and innovation.

NMBU has 1,900 employees of which about 500 phd scholarships and 6,700 students. The university is divided into seven faculties.

NMBU believes that a good working environment is characterised by diversity.

We encourage qualified candidates to apply regardless of gender, functional ability, cultural background or whether you have been outside the labour market for a period. If necessary, workplace adaptations will be made for persons with disabilities. More information about NMBU is available at www.nmbu.no.


About the Faculty of Landscape and Society


The Faculty of Landscape and Society is home to some of Norway's foremost academic environments within international environment and development studies, public health science, landscape architecture, landscape engineering, urban and regional planning, property development and property law. The Faculty has 1300 students and 180 employees divided into five departments and a Faculty administration. It offers popular, forward-focused Bachelor, Master's and PhD programmes. The Faculty is interdisciplinary and works with sustainable social development, both nationally and internationally.
Phd in how people use multiple locations for living and working
About the position
The Department of Urban & Regional Planning, Faculty of Landscape and Society at the Norwegian University of Life Sciences (NMBU) has a vacant 3-year PhD–position related to multi-local living and working in urban/rural regions.
Digitalization, green transitions and the COVID-19 pandemic have radically transformed the ways of living and working in urban, peripheral and rural areas.
This have created new forms of flexible living and working in multiple places. The consequences for people, places and planning need to be investigated from an interdisciplinary perspective (e.g. urban and regional planning, public health, urban technology and social sciences). Multi-locality is described as a spatio-temporal strategy of households and workers, and thus, this means that the home and workplace are no longer single locations and can be used for short or prolonged time by people.
The PhD research will explore the phenomenon of multi-locality in Norwegian urban or rural regions and focus on i) multi-local living for job related reasons as second homes in urban and/or rural areas and/or ii) multi-local working when people can choose temporary and permanent locations for working purposes as home, office, coffee shops, public libraries and co-working spaces. The PhD project also aims to explore consequences of multi-locality for urban and regional planning.
Main tasks
It is expected that the appointed candidate is admitted to the PhD programme in Society, Development and Planning. The PhD programme consists of mandatory and elective courses with oral and written examinations and a major research component.
The successful candidate is expected to enter a plan for the progress of the work towards a PhD degree during the first months of the appointment, with a view to completing a doctorate within the PhD scholarship period.
The candidate will participate in the research groups of the department of urban and regional planning, such as the urban sustainability group.
Competence:
The successful applicant must meet the conditions defined for admission to a PhD Programme at NMBU. For more detailed information on the please see the relevant PhD programme description.
Required Academic qualifications
The applicant must hold a master's degree (120 ECTS) or equivalent in planning, architecture/landscape architecture, urban studies, human geography or other social science discipline
The applicant must have strong interest in the research subject
Proficiency in written and oral English
The following experiences and skills will be emphasized:
Experience with a mixed-method research design
Good skills in using GIS
Good skills in both qualitative and quantitative research methods.
Experience with oral and written communication of research results
Experience and motivation to work interdisciplinary
Ability to speak a Scandinavian language will be an advantage
Required personal skills
Well-structured in approach to work and time use
Independent and responsive
Motivated to manage a research project
Good collaborative skills
Remuneration and further information
The position is placed in government pay scale position code 1017 PhD. Fellow. PhD. Fellows are placed in pay grade 54 (NOK 501 200) on the Norwegian Government salary scale upon employment and follow ordinary meriting regulations.
Employment is conducted according to national guidelines for University and Technical College PhD scholars.
For further information, please contact:
Dr. Mina Di Marino, Associate Professor, E-mail: [email protected]; phone +47 41334733
Information for PhD applicants and general information to applicants
Application
Please register your application electronically under 'Apply for this job'. This will route you to the University's Web Recruitment System, where you will need to register an account (if you have not already) and log in before completing the online application form.
Application deadline: 11.04.2023
In the electronic application process, the candidate must confirm that information and documentation (in the form of attachments) submitted via the job application can also be used by NMBU in a possible admission process.
It is up to the applicant to make sure the application is complete. No changes/additions are allowed after the application deadline. Incomplete applications will not be considered.
The shortlisted applicants will be called for an interview as a part of the evaluation. Applicants invited for an interview are expected to present original diplomas and certificates.
For the application to be considered it must include:
Application letter describing the applicant's qualifications and motivation for the position.
Research outline (max 4000 words) indicating research interests related to the themes outlined above, including relevant research questions, theoretical approaches and an outline of the project's methodology – this will be further developed after employment (see guideline for research outline).
Curriculum Vitae (complete list of education, positions, teaching experience, administrative experience, and other qualifying activities).
Certified copies of academic diplomas and transcripts. Diplomas, transcripts and diploma supplements that are not in Norwegian or English must be uploaded in the original language. An English translation of these documents must also be attached. Applicants from universities outside Norway are kindly requested to send a diploma supplement, or a similar document, which describes in detail the study programme and grading system.
One writing sample, for example master thesis, academic paper or article, book chapter, or equivalent.
Documentation of proficiency in written and oral English.
Names and contact details for two references (no recommendation letters required at this stage).