LEDIG STILLING VED NIVA
Post Doctoral Researcher in Soil Science
Deadline: 31.01.2022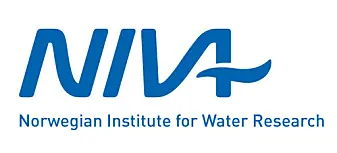 Norwegian Institute for Water Research
The Norwegian Institute for Water Research (NIVA) is Norway's leading research institute for the aquatic environment, working across a wide range of environmental, climate and resource issues. Our high-quality research is characterised by its relevance, and its holistic and interdisciplinary approach, combining research with monitoring, assessment, problem solving and consulting. The NIVA group has approximately 500 employees and is headquartered in Oslo, with branches in Bergen, Grimstad, Hamar and Copenhagen, together with a marine research station in Drøbak, and subsidiaries in Tromsø, Chile and China.
NIVA is seeking competence on soil functioning and microbiology and are now looking for a PostDoc for a two-year position in the DIMISOR project (Defining the Impact of Microplastic on SOil Resilience). The overarching goal of the project is to advance knowledge on the impacts of microplastic on soil systems.Responses to disturbances imposed by microplastic will be assessed to define thresholds of soil resilience. This will be used to evaluate the current and future sustainability of practices linked to the release of microplastic to soils.
The right candidate will join NIVA's Plastic research group, where over 30 researchers collaborate on a wide range of different topics from natural to social sciences and macro- to nano-sized particles. Plastic research at NIVA extends back almost a decade to 2013 and is now well-established on the international stage. NIVA currently coordinate two H2020 consortia on microplastic and coordinate or participate in an extensive array of national and international research, monitoring, or aid-related plastic projects. NIVA hosts a dedicated laboratory for plastic research in Oslo, with carefully controlled conditions and a suite of instrumentation to facilitate cutting edge research.
Assignments
Setting up and defining the parameters of soil mesocosm experiments
Analyzing soil physical properties using standard laboratory tests: soil structure, water stable aggregate quality, water holding capacity, soil enzyme activity etc.
Analyzing microbial genomic DNA data to cluster sequences into operational taxonomic units and assess parameters such as alpha diversity, Pielou's evenness, Shannon index, Bray-Curtis dissimilarity index, and enrichment/depletion of OTUs.
Analyzing response curves of biological, chemical, and physical soil attributes
Identifying potential indictor attributes based on sensitivity to disturbance and defining resilience thresholds/tipping points
Formal qualifications and experience
PhD in a relevant soil-related discipline
Strong laboratory skills and competence
Experience in analyzing soil functioning and microbiology. This may include experience with R.Ability to communicate (both verbally and in writing)
Ability to work in a team of researchers with different backgrounds
Interest in building upon research ideas related to soil resilience
Experience from field work is an advantage
No previous experience in microplastic research is required
Personal abilities

We are looking for candidates who are enthusiastic, innovative and independent. The right candidate find motivation from working in an interdisciplinary scientific research environment covering a broad spectrum of topics. In addition, cooperativeness and flexibility are important.

NIVA offers
Exciting and stimulating tasks in a leading national water science research institute with great social significance
To be part of a network of national and international researchers
An opportunity for professional and personal development
A multicultural, social, and creative work environment
Good pension, welfare and insurance schemes, and competitive wages
Inclusion and diversity
NIVA's work environment is distinguished by respect and equality. We treat each other equally and do not discriminate based on gender, age, functional ability, religion, ethnic and cultural background, or any other defining aspect of an individual. We wish to attract diversity as different perspectives promotes innovation and encourage all qualified candidates to apply for positions at NIVA regardless of age, gender, functional ability, nationality, or ethnical background.
Webcruiter ID: 4467499517
Contacts:

Malcolm Reid (Forskningsleder), 948 89 545