LEDIG STILLING VED UIT NORGES ARKTISKE UNIVERSITET
Project Manager - Centre for ice, Cryosphere, Carbon and Climate (iC3)
Deadline: 19.02.2023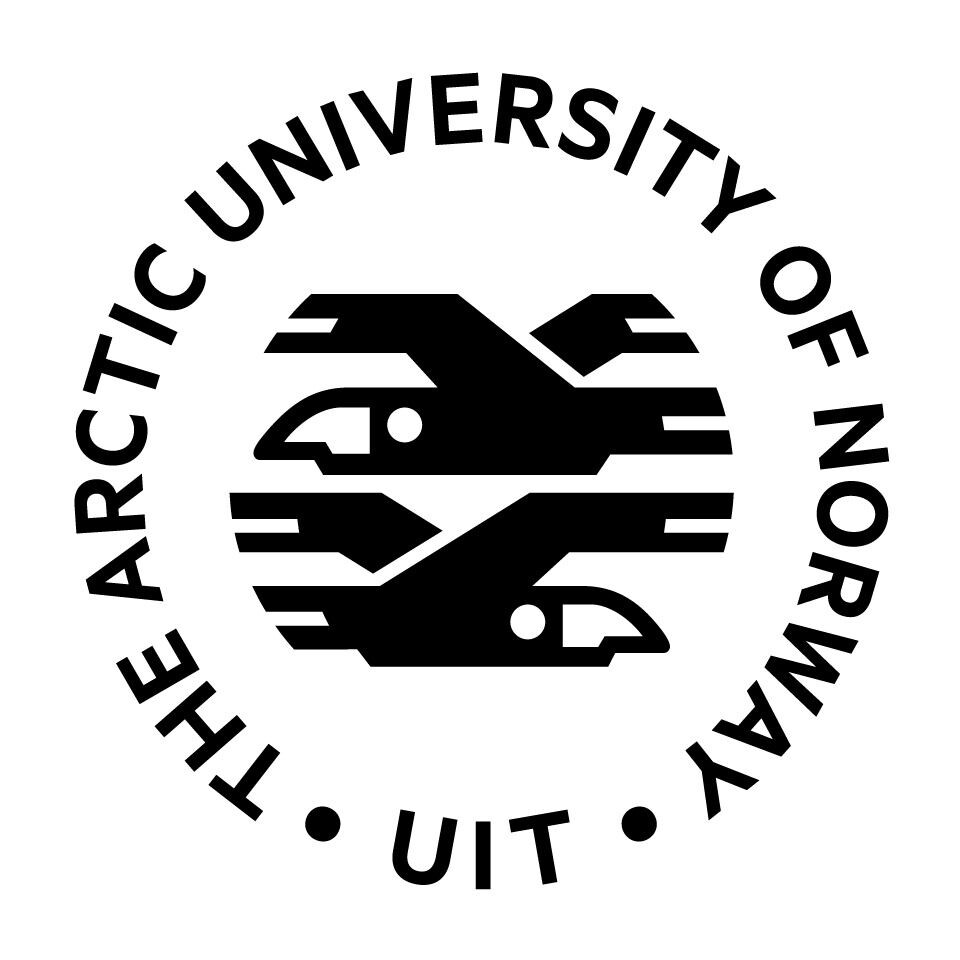 UiT The Arctic University of Norway
UiT is a multi-campus research university in Norway and the northernmost university of the world. Our central location in the High North, our broad and diverse research and study portfolio, and our interdisciplinary qualities make us uniquely suited to meet the challenges of the future. At UiT you can explore global issues from a close-up perspective.

Credibility, academic freedom, closeness, creativity and commitment shall be hallmarks of the relationship between our employees, between our employees and our students and between UiT and our partners.
Faculty of Science and Technology
The position
The Department of Geosciences at UiT The Arctic University of Norway in Tromsø has an exciting opportunity to hire a project manager linked to the newly funded Centre of Excellence, iC3: Centre for ice, Cryosphere, Carbon and Climate (2023-2033). iC3 was recently funded by the Norwegian Research Council and will drive forward internationally leading research into the important impacts of changing ice sheets on global carbon cycles and polar marine ecosystems, working across disciplines and in collaboration with a wide network of international collaborators and three partners (The Department of Geosciences at UiT, the Norwegian Polar Institute and NORCE). The project manager will support centre operations and will lead long-term strategic planning and policy relating to Centre activities, including developing and strengthening links with partners and stakeholders, supporting the development of early career scientists, and research development aligned to future funding initiatives, working closely with the centre directors.
The science remit of iC3 traverses the broad disciplines of glaciology, geophysics, marine science, biology, biogeochemistry and numerical modelling, with planned impact themes around innovation and technologies, and training the next generation of polar scientists. It aims to build up interdisciplinary polar research in Norway from a research base in Tromsø, via its planned activities and a portfolio of follow-on funding bids in impactful science areas. The project manager will work alongside two centre directors and research unit leads, a part-time communications advisor and a data manager.
iC3 is hosted by the Department of Geosciences which has a diverse portfolio of research and teaching activities in Biogeochemistry, Glaciology, Geophysics, Oceanography and Solid Earth Sciences, Mineral Resources and Geohazards; Sedimentary Systems, Paleoclimates and Environments. It currently hosts one Norwegian Centre of Excellence (CAGE – Centre for Arctic Gas Hydrate, Environment and Climate, funded 2013-2023), and from 2023 a new Centre of Excellence (iC3 – Centre for ice, Cryosphere, Carbon and Climate). Furthermore, the department participates in a national Centre for Excellence in Education (iEarth – Centre for integrated Earth Science Education).
The appointed person will be physically based in the iC3 centre in the Department of Geosciences at UiT. The position is administratively associated at the Faculty administration, FUF. You must be able to start in the position in Tromsø by 1st July 2023 at the latest. Flexible working arrangements may be considered.
The centre will run for 10 years, with a mid-term review at 6 years. Thus, the position is for a period of 6 years initially, with potential to extend to 10 years. It is supported at 100% for the first 6 years.
About the centre and the position
iC3 aims to fill a major research gap in polar science by quantifying the future impact of ice sheet change on Earth's carbon cycle over policy-relevant timescales. It will achieve this by uniting complementary world-leading expertise at UiT The Arctic University of Norway, the Norwegian Polar Institute and NORCE and a network of collaborators in an unprecedented research endeavour spanning both the Arctic and Antarctic. Its integrated, interdisciplinary hub of experts studying the cryosphere, oceans, atmosphere and geosphere will close order of magnitude uncertainty in polar carbon budgets, addressing the hypothesis that changing ice sheets (and aligned cryosphere) profoundly impact Earth's carbon cycle, directly affecting human societies via feedbacks to our future climate and invaluable polar ecosystems.
The project manager will be a core team member of iC3 and will support the centre across the full breadth of its operations, whilst also leading initiatives around researcher support, collaborator/stakeholder engagement, research development and funding bids. Thus, we seek an experienced individual with a broad skill set, and with significant prior management experience and an aptitude for leadership in management. They will support and contribute to iC3´s Science Board, Steering Committee and Scientific Advisory Committee, in addition to five Research Units (Work Packages) and two Impact themes (Innovation and Technologies and Training the Next Generation). The appointed person will also be part of a wider group of managers at the Faculty of Science and Technology and will collaborate closely with administrative staff at the Department of Geoscience.
The project manager will report to the Centre leaders.
Job description
The tasks of the project manager are detailed as follows:
Core operations
Support the centre directors in developing and improving centre operations and with centre-wide communications and coordination. They should also be able to represent iC3 (including directors) on appropriate occasions.
Management of the centre operating budget, including annual and mid-term reporting, budget setting and optimisation and transaction management.
Maintain contact with and report to NFR and other external funders.
Provide operational support to iC3 science activities, liaising with scientific leads and technical/administrative role holders, e.g. plan and organise iC3 workshops, seminars, training and impact activities, working with scientific leads and the directors.
Act as a line manager to administrative role holders associated with iC3, most notably a communications manager and data manager.
Coordination and support to boards
Coordinate, chair and manage regular meetings of iC3´s secretariat (directors, manager, communications advisor, data manager).
Service the Centre´s Scientific Advisory Committee, producing agendas, writing discussion papers and reports, providing presentations on key issues, and overseeing the production of the minutes and actions (annual meetings).
Be an active member of the Centre Steering Committee (bi-annual meetings), contributing to the development and strategic direction of the Centre, and playing a key role in planning and decision-making.
Support scientific working groups and iC3´s Science board, which will meet bi-monthly.
Career development
Provide support to iC3´s mentoring scheme and training activities, working with scientific leads.
Play a lead role in establishing an international fellows programme.
Work with the directors to devise and implement plans to improve diversity in iC3.
Research Development and Partnerships
Act as the central contact at UiT for iC3´s partners (NPI and NORCE), coordinating activities and maintaining strong communications.
Engage with and support the iC3 team, UiT/partner leadership and the centre directors in setting priority areas for strategic development in research and partnerships, actively pursuing opportunities to enhance impact in these areas.
Provide briefings, both verbal and written, to the centre directors relating to strategic research, high profile visits, consultations, and opportunities to develop partnerships.
Work closely with colleagues in research development and support at UiT to identify, evaluate and support opportunities for research funding bids, advising on their significance and relevance to the centre. Brief the centre directors and members of the Steering Committee regarding relevant funding opportunities and recommend appropriate courses of action.
Carry out horizon scanning to identify where developments in government and funder policy have the potential to result in new research opportunities for the Centre.
Review the Centre´s research strengths in the light of anticipated funding opportunities. Highlight priorities for strengthening and bringing together research capability in key areas. Promote and manage activities (such as thematic workshops) to build capacity in the areas identified. Where there is potential, follow this through to preparation of research bids.
Contact
For further information about the position, please contact:
Qualifications
Required qualifications:
Educated in a relevant subject to postgraduate degree level (such as MSc or PhD) or equivalent subject knowledge and experience. This might be in management, economics or in a relevant research topic to iC3.
At least 2 years relevant leadership experience within Research Management or Research Funding, including budgetary and personnel management.
Specialist knowledge of research activity and management within Higher Education and of Higher Education funding streams.
Able to critically analyse opportunities, situations and policy and research documents.
Excellent interpersonal, negotiation and communication skills, including communicating effectively with internal and external contacts at all levels of seniority, often involving a high degree of diplomacy, and to form key strategic relationships.
Excellent organization, planning and time management skills.
Able to prioritize own workload when managing a large portfolio of complex work streams.
Able to operate with the minimum of supervision and be comfortable when setting, implementing and challenging policy and processes.
Able to develop and lead project teams.
The candidate must have a documented good command of English (both written and oral). Applicants not being able to communicate in Norwegian or another Scandinavian language are expected to learn the language to a functional level within 2 years.
Desirable qualifications
>5 years experience as a manager (or similar) for a large research initiative, e.g. a research centre/institute.
Experience of working with multi-disciplinary research initiatives.
Good written and oral communication skills in Norwegian
The assessment will emphasize the candidates motivation and personal suitability for the position.
We offer
A good working environment with dedicated colleagues
Flexible working hours and a state collective pay agreement
Pension scheme through the state pension fund
Remuneration of project manager positions are in salary code 1113 on the pay scale for Norwegian state employees. There is a 2% deduction for contribution to the Norwegian Public Service Pension Fund. In addition, UiT pays directly to the pension fund on top of the salary - in 2023 this rate is 9 %. As a state employee, you have one of the best pension schemes availiable. For more information see: spk.no.
Norwegian health policy aims to ensure that everyone, irrespective of their personal finances and where they live, has access to good health and care services of equal standard. As an employee you will become member of the National Insurance Scheme which also include health care services.
More practical information for working and living in Norway can be found here.
Application
The application must be submitted electronically via www.jobbnorge.no, and shall include:
CV and application letter
Diplomas and transcripts
Written references
Contact information to 2-3 references
All documentation has to be in English or a Scandinavian language.
Inclusion and diversity
UiT The Arctic University i Norway is working actively to promote equality, gender balance and diversity among employees and students, and to create an inclusive and safe working environment. We believe that inclusion and diversity is a strength and we want employees with different competencies, professional experience, life experience and perspectives.
If you have a disability, a gap in your CV or immigrant background, we encourage you to tick the box for this in your application. If there are qualified applicants, we invite least one in each group for an interview. If you get the job, we will adapt the working conditions if you need it. Apart from selecting the right candidates, we will only use the information for anonymous statistics.
General information
The appointment is made in accordance with State regulations and guidelines at UiT. At our website, you will find more information for applicants.
A good work environment is characterized by diversity. We encourage qualified candidates to apply, regardless of their gender, functional capacity or cultural background.
UiT will emphasize making the necessary adaptations to the working conditions for employees with reduced functional ability. Questions can be directed to the contact person for the position.
According to the Norwegian Freedom and Information Act (Offentleglova) information about the applicant may be included in the public applicant list, also in cases where the applicant has requested non-disclosure.