LEDIG STILLING VED UIT NORGES ARKTISKE UNIVERSITET
Postdoctoral Fellow in Sustainable Transportation
Deadline: 10.01.2021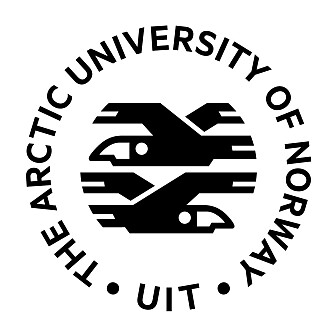 UiT The Arctic University of Norway
UiT is a multi-campus research university in Norway and the northernmost university of the world. Our central location in the High North, our broad and diverse research and study portfolio, and our interdisciplinary qualities make us uniquely suited to meet the challenges of the future. At UiT you can explore global issues from a close-up perspective.

Credibility, academic freedom, closeness, creativity and commitment shall be hallmarks of the relationship between our employees, between our employees and our students and between UiT and our partners.
Faculty of Science and Technology / Department of Technology and Safety
The position
The Department of Technology and Safety (ITS), is announcing a three year Postdoctoral position under the Arctic Center for Sustainable Energy (ARC) at UiT The Arctic University of Norway. ARC is an interdisciplinary Centre focusing on Arctic challenges within renewable energy and greenhouse gas management. The Centre combines expertise in physics, humanities, chemistry, social sciences, applied mathematics, marine and terrestrial biology and engineering.
As a partner in the Centre, ITS has a leadership role in the development of research and education within sustainable transportation. The department has professional study programs in both nautical science and aviation, training students to ship deck offices and aircraft pilots, respectively. Our master and PhD projects are developed in collaboration with the industry, and our applied research projects are developed with national and international partners. Our students and researchers have access to state-of-the-art ship simulator labs and several research vessels. We are currently upgrading our aircraft and simulators at the pilot school, and the department recently invested in a research infrastructure for electrical aviation consisting of a solar energy system, battery storage and two Pipistrel Alpha Electro electric aircraft.
ITS is organised under the Faculty of Science and Technology. Activities at the department take place in the technology building located at UiT in Tromsø. The department has about 90 employees and has about 550 students in our various programs. The department offers education in the fields of nautical science, aviation, safety-/societal safety and environment.
The position is a fixed term position for a duration of 3 years. Appointment to the position of Postdoctoral Research Fellow is mainly intended to provide qualification for work in top academic positions. It is a prerequisite that the applicant is able to carry out the project over the full course of the employment period. No person may hold more than one fixed-term position as a Postdoctoral Research Fellow at the same institution.
The workplace is at UiT in Tromsø. You must be able to start in the position in Tromsø within a reasonable time, within 6 months after receiving the offer.
The position's field of research
The sustainable transportation research in ARC is focusing on the transition to electric transportation on land, sea and air. The grid electricity in Norway is almost fully renewable (hydro and wind power), which means that electric transport has close to zero greenhouse gas emissions in operation. Norway has taken a leading role internationally in the electrification of land transport, with almost 50% market share of battery electric vehicles (BEVs) in new car sales in 2020. Recently, the Norwegian aviation sector announced a goal for a fossil free aviation by 2050. Northern Norway is often put forward as a perfect starting region for electric aviation, with its short runway network, small passenger numbers, and relatively short flight distances.
Our research infrastructure for sustainable aviation is an example of local production and use of renewable electricity for aviation, within the scope of zero emission pilot training. We are also exploring new sustainable transportation projects both within commercial aviation and in the maritime sector. Researchers in ARC are involved in projects on for example electrification of fishing boats, charging infrastructure for various modes of electric transport, development of sustainable ports, and investigation on how to introduce electric transportation in weak distribution grids. ARC works in close collaboration with several businesses and municipalities, which ensures that our research is close to application.
The post doctor position will strengthen our interdisciplinary research team, focusing on possibilities and challenges when introducing new sustainable technologies in the transport sector, both for the transport of passengers and cargo.
Possible research areas within transportation include, but are not limited to, electric power systems, power and energy management, grid integration, local renewable energy production, charging and energy storage infrastructure, and transport analysis and visualization.
Contact
For further information about the position, please contact:
Associate Professor Clara Good
or ARC leader Professor Matteo Chiesa:
or Head of Department Yngve Birkelund:
Qualifications
The position requires a recognized Norwegian PhD degrees or equivalent within Information Technology, Cybernetics, Physics, Nautical Science, Maritime Technology, Mechanical/ Electrical Engineering or similar.
Emphasis will be attached to the applicant's potential for research as shown by:
Doctoral thesis,
any other academic works
In addition, consideration may be given to work experience or other activities of significance for the implementation of the postdoc.
It is an advantage with knowledge and experience with:
Emission reduction technologies in transportation
Electric energy and power management systems in transportation
Pilot or deck office certificates
Data collection, analysis and/or visualization for sustainable transportation systems
Very good communication skills in both written and spoken English is required. The applicants must be able to document proficiency in English equivalent to Norwegian Higher Education Entrance Qualification, more information on how this is documented can be found here.
Qualification with a PhD is required before commencement in the position. If you're at the final stages of your PhD, you may still apply if you have submitted your PhD thesis for evaluation within the application deadline. You must submit the thesis with your application. You must have dissertated before starting in the position.
During the assessment emphasis will be put on the candidates potential for research, motivation and personal suitability for the position.
At UiT we put emphasis on the quality, relevance and significance of the research work and not on where the work is published, in accordance with the principles of The San Francisco Declaration on Research Assessment (DORA).
UiT wishes to increase the proportion of females in academic positions. In cases where two or more applicants are found to be approximately equally qualified, female applicants will be given priority.
We offer
A good academic environment with dedicated colleagues
Good welfare arrangements for employees
Good arrangements for pension, insurance and loans in the Norwegian Public Service Pension Fund
Application
The application must be submitted electronically via www.jobbnorge.no and shall include:
Cover letter
Research proposal / project description
CV
Diplomas, diploma supplements and transcripts (all degrees)
Documentation of English proficiency
Contact information to 2-3 references
PhD and Master thesis, publications and any other academic works
You must submit a project proposal that describe how you scientifically can contribute to (the project/described field of research). The proposal must include a progress plan.
The documentation must be in English or a Scandinavian language. We only accept applications sent via www.jobbnorge.no.
General information
The appointment is made in accordance with State regulations and guidelines at UiT. At our website, you will find more information for applicants.
The successful candidate must be willing to get involved in the ongoing development of their department and the university as a whole.
The appointment is for a period of 3 years. The remuneration for Postdoctoral research fellow is in accordance with the State salary scale code 1352. A compulsory contribution of 2 % to the Norwegian Public Service Pension Fund will be deducted.
A good work environment is characterized by diversity. We encourage qualified candidates to apply, regardless of their gender, functional capacity or cultural background. UiT and will emphasize making the necessary adaptations to the working conditions for employees with reduced functional ability
According to the Norwegian Freedom and Information Act (Offentleglova) information about the applicant may be included in the public applicant list, also in cases where the applicant has requested non-disclosure.
More practical information for working and living in Norway can be found here: Welcome to UiT!