LEDIG STILLING VED UNIVERSITETET I BERGEN
2 Postdoctoral Research Fellow positions in Political Science
Deadline: 28.11.2021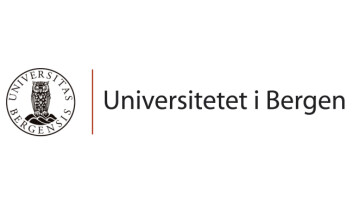 University of Bergen
The University of Bergen is a renowned educational and research institution, organised into seven faculties and approximately 54 institutes and academic centres. Campus is located in the centre of Bergen with university areas at Nygårdshøyden, Haukeland, Marineholmen, Møllendalsveien and Årstad.

There are seven departments and three centres at Faculty of Social Sciences. Read more about the faculty and departments.
UiB - Knowledge that shapes society
Through robust and close interaction with the world around us – globally, nationally and locally – we shall be instrumental in building a society based on knowledge, skills and attitudes.
Do you want to take part in shaping the future?
Postdoctoral Research Fellow position
We have two vacant postdoctoral research fellow positions in political science for an ERC project at the Department of Administration and Organization Theory University of Bergen. The positions are for a fixed-term period of 4 years, of which 75% (3 years) will be dedicated to research within the themes of the ERC project and 25% (1 year) will be dedicated to teaching and administrative tasks in the field of political science.
Gender Gaps in Political Endurance project (SUCCESS): The causes of gender imbalance in political office has been a recurring topic in political science the last decades. Of concern has been the overrepresentation of men in most parliaments across the world. This project takes a fresh look at this debate by arguing that if we want to take gender imbalance seriously, we cannot just look at variation in numbers of men and women elected to office, we must go beyond this and take a closer look at how political careers unfolds. Not just how they start, but also how quickly they end. The key premise is that parliamentarians need practice to represent their voters effectively. Thus, we need to study potential gender-gaps in political endurance, where and why do such gaps occur and what defines the careers of both men and women who is able to make it in politics over the long haul. The project will carry out qualitative interviews with parliamentarians and their allies in five countries, conduct representative and citizen surveys in a selection of these countries, and develop a dataset on political endurance across the world. Cases selected for the first round of the project is France, Norway, and the United States. Later two additional cases will be selected based on the findings from the first round, most likely cases in other world regions. The project leader is professor in Political Science, Ragnhild L. Muriaas.
About the project/work tasks:
The project seeks postdoctoral candidates who are interested in moving the research-front on questions related to gender and representation further with an emphasis on gender balance in political careers. The project is looking for applicants who are interested in studying the choices, networks and resources involved in sustaining the political careers of elected representatives (qualitative/quantitative techniques) and/or an interest in survey research on how candidate profiles affect vote choice (survey studies / experiments). The postdoctoral research fellows will be part of a research groups that will collect data in Norway, France, the United States and two additional cases.
The Postdoctoral fellow is expected to contribute fully to scientific activities needed for the project to reach its goals. While most of the three project-years will be geared towards conducting independent and collaborative research, ordinary administrative tasks such as writing project reports, organizing meetings, and contributing to dissemination is also a part of the position. One year will be dedicated to teaching in the field of political science at the University of Bergen.
Qualifications and personal qualities:
Applicants must hold (or be close to submission and defence of) a PhD within political science or similar fields. It is a condition of employment that the PhD has been awarded.
Experience from collecting and analysing data.
Documented training and skills in the methods appropriate to the project.
Work independently and in a structured manner, as well as have the ability to cooperate with others.
Proficiency in both written and oral English.
Knowledge of French is an advantage for one of the positions.
Potential candidates may be invited to the department for an interview and might be asked to give a presentation of their research.
About the position of postdoctoral research fellow:
The position of postdoctoral research fellow is a fixed-term appointment with the primary objective of qualifying the appointee for work in top academic positions. The fixed-term period for the announced positions is 4 year(s). Individuals may not be hired for more than one fixed-term period as a postdoctoral research fellow at the same institution.
A research proposal of 4-5 pages must accompany the application. The proposal should contain a progress plan for the different parts of the research work, as well as a plan regarding publishing. It is a requirement that the project is completed in the course of the period of employment. Hired applicants are expected to revise their proposal for final approval during the first 6 months.
We can offer:
The opportunity to be part of an exciting, ambitious, vibrant and well-connected research environment at the University of Bergen. The SUCCESS project is currently also hiring two PhD candidates.
A good and professionally challenging working environment.
Salary at pay grade 61 – 63 (code 1352) on the government salary scale upon appointment (equivalent to NOK 553 500 – 574 700 per year). Furthebjr promotions are made according to length of service in the position. For particularly well qualified candidates, a higher salary may be considered.
Enrolment in the Norwegian Public Service Pension Fund
Good welfare benefits
Your application must include:
A cover letter stating the applicant's research interests and motivation for applying for the position.
The names and contact information for two reference persons. One of these must be the main advisor from the PhD programme.
CV
Transcripts and diplomas and official confirmation that the doctoral thesis has been submitted or is soon to be submitted.
Relevant certificates/references.
List of publications.
Up to five publications in full text including statements of author contributions to these publications.
A postdoctoral research plan/project proposal of 4-5 pages related to the project SUCCESS.
The application and appendices with certified translations into English or a Scandinavian language must be uploaded at Jobbnorge.
The closing date is November 28th, 2021
The application must be marked with 21/17749
Applications sent by e-mail will not be evaluated.
General information:
Detailed information about the position can be obtained by contacting:

Practical questions about the application process should be directed to: HR senior executive officer Hanne Cappelen - [email protected]
The state labour force shall reflect the diversity of Norwegian society to the greatest extent possible. Age and gender balance among employees is therefore a goal. It is also a goal to recruit people with immigrant backgrounds. People with immigrant backgrounds and people with disabilities are encouraged to apply for the position.
The University of Bergen applies the principle of public access to information when recruiting staff for academic positions.
Information about applicants may be made public even if the applicant has asked not to be named on the list of persons who have applied. The applicant must be notified if the request to be omitted is not met.
Further information about our employment process can be found here.