LEDIG STILLING VED UIT NORGES ARKTISKE UNIVERSITET
PhD Fellow - The Arctic University Museum of Norway and Academy of Fine Arts
Deadline: 04.07.2022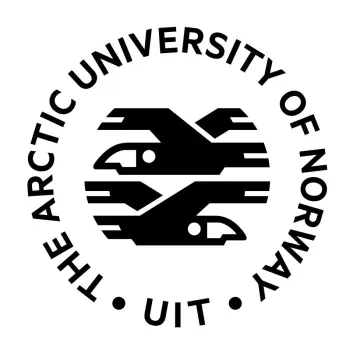 UiT The Arctic University of Norway
UiT The Arctic University of Norway is a multi-campus research university and the northernmost university of the world. Our central location in the High North, our broad and diverse research and study portfolio, and our interdisciplinary qualities make us uniquely suited to meet the challenges of the future. At UiT you can explore global issues from a close-up perspective. Credibility, academic freedom, closeness, creativity and commitment shall be hallmarks of the relationship between our employees, between our employees and our students and between UiT and our partners.

Find information about taking a PhD at UiT The Arctic University of Norway here and a PhD-guide from Tromsø Doctoral Students (TODOS) here, as well as information about travelling to and working in Norway here.
PhD Fellow in Genomic basis of eco-evolutionary responses to changing environments in arctic plant-herbivore systems
Changing Arctic Research School
UiT the Arctic University of Norway kick-starts a transdisciplinary research school "Changing Arctic" in August 2022, with PhD candidates and supervisors from all seven university faculties. The research school has a focus on renewable energy, food security, health and welfare. "Changing Arctic" will collaborate with actors in the private and public sector. The research outcomes will contribute to resilience and transformation in the Arctic and will thus operationalize Sustainable Development Goals.
The training will provide PhD candidates with knowledge, professional and transferable skills, and general competences that enables them to contribute to innovative and sustainable solutions for the Arctic. The research school will arrange courses, seminars, workshops, and excursions, and will organise secondments in private enterprises, NGOs, and public institutions. This is to ensure the relevance of project outcomes and enhance the employability of the PhD graduates. Read more about the research school Changing Arctic | UiT.
The position
The position is a fixed term position for a duration of four years. One year is distributed as 25 % each year and will consist of teaching (10%) and other duties such as secondments and interactions with the industry or the public sector. The objective of the position is to complete research training to the level of a doctoral degree. Admission to the PhD programme is a prerequisite for employment, and the programme period starts on commencement of the position.
The workplace is at UiT Campus Tromsø. You must be able to start in the position within a reasonable time after receiving the offer. The Research School starts on the 1st of September 2022.
The position's affiliation and field of research
While being a member of the research school, you will be employed at the Arctic University Museum of Norway, UiT. You will conduct research as a part of the newly established Norwegian Centre for Arctic Ecosystem Genomics (ArcEcoGen) and will be part of the terrestrial working group.
Research at the ArcEcoGen focuses on the combined effect of humans, climate, and biota on northern ecosystem dynamics in the past, present, and future using environmental DNA (eDNA) techniques. A key goal of ArcEcoGen is to build up a diverse, rigorous, and internationally leading research group in ecosystem genomics. Norway has among the world best cover of local flora and fauna in DNA reference libraries, with near 20 000 species barcoded. In addition, the large natural history collections at The Museum will be available for creating complementary reference libraries. Our collections also include sediment samples from arctic and alpine lakes as well as DNA extracts from sediments and organisms. We also have fully equipped laboratories and infrastructure for recovery and analyses of modern, ancient, and eDNA, as well as field equipment for sediment coring. We are currently recruiting PhDs, Post Docs, and associate professors as a part of a recent Aurora Centre funding award.
Contact
For further information about the position, please contact:
For further information about The Changing Arctic Research School, please contact Professor Michaela Aschan and Senior Adviser Hanne Risan Johnsen.
Qualifications
This position requires:
A master's degree in in biological sciences or subject relevant to the research description
Knowledge of taxonomy and ecology of terrestrial groups relevant to northern/Arctic plant-herbivore systems
A master's thesis (see specifications below)
Basic knowledge and experience of genetic applications in ecology (such as, but not limited to, DNA barcoding, metabarcoding, Nanopore sequencing or shotgun metagenomics)
Excellent English language skills (written and spoken)
It is considered an advantage if you have:
Experience in genetic wet lab methods (such as DNA extraction, PCR, library preparation, Nanopore sequencing)
Basic experience in bioinformatic and statistical analysis of high-throughput sequence data
Knowledge of ecology/palaeoecology
A relevant publication record
Command of a Scandinavian language
Personal qualities
Ability to contribute to a well-functioning, inclusive and productive research environment
Networking skills
Ability to collaborate
Ability to cooperate and communicate well with other members of staff
Desire to disseminate research through a variety of media to scientific and public audiences
In the assessment, the emphasis is on the applicant's potential to complete a research education based on the grades in the master programme, the master's thesis or equivalent, and any other scientific work. The project description will also be considered. In addition, other experience of significance for the completion of the doctoral programme may be given consideration, e.g. working experience.
We will also emphasize motivation and personal suitability for the position.
As many as possible should have the opportunity to undertake organized research training. If you already hold a PhD or have equivalent competence, we will not appoint you to this position.
Admission to the PhD programme
For employment in the PhD position, you must be qualified for admission to the PhD programme at the Faculty of Biosciences, Fisheries and Economics and participate in organized doctoral studies within the employment period.
Admission normally requires:
A bachelor's degree of 180 ECTS and a master's degree of 120 ECTS, or an integrated master's degree of 300 ECTS.
A master's thesis with a scope corresponding to at least 30 ECTS for a master's degree of 120 ECTS.
A master's thesis with a scope corresponding to at least 20 ECTS for an integrated master's degree of 300 ECTS.
Grade requirements applies both to the master thesis as well as courses part of the master's degree. The minimum requirements are grade C or better on the master's degree, and grade C or better on courses that are part of the master's degree. A grade lower than C in one course may be compensated by a higher grade than C in another course. If the applicant has two subjects with the grade D or lower, the applicant is not qualified for admission. A more detailed description of admission requirements can be found here.
Applicants with a foreign education will be subjected to an evaluation of whether the educational background is equal to Norwegian higher education, following national guidelines from NOKUT. Depending on which country the education is from, one or two additional years of university education may be required to fulfil admission requirements, e.g., a 4-year bachelor's degree and a 2-year master's degree.
If you are employed in the position, you will be provisionally admitted to the PhD programme. Application for final admission must be submitted no later than six weeks after taking up the position.
Inclusion and diversity
UiT The Arctic University of Norway is working actively to promote equality, gender balance and diversity among employees and students, and to create an inclusive and safe working environment. We believe that inclusion and diversity are a strength and we want employees with different competencies, professional experience, life experience and perspectives.
If you have a disability, a gap in your CV or immigrant background, we encourage you to tick the box for this in your application. If there are qualified applicants, we invite at least one in each group for an interview. If you get the job, we will adapt the working conditions if you need it. Apart from selecting the right candidates, we will only use the information for anonymous statistics.
We offer
Involvement in an interesting research project in a transdisciplinary research school
A good and interdisciplinary academic environment with dedicated colleagues
Good career opportunities, and high employability after successful graduation
Flexible working hours and a state collective pay agreement
Remuneration normally starts at 490 800 NOK/year
Pension scheme through the state pension fund
A stunning Arctic landscape and diversity of outdoor activities
More practical information for working and living in Norway can be found here.
Application 
Your application must include:
Cover letter explaining your motivation and research interests
CV
Diploma for bachelor's and master's degree
Transcript of grades/academic record for bachelor's and master's degree
Explanation of the grading system for foreign education (Diploma Supplement if available)
Documentation of English proficiency
References with contact information
Master's thesis, and any other academic works
Project description (max 4 pages)
The applicants must present a description outlining the academic basis of the PhD project. The project description shall not exceed 4 pages, literature references included. It must include a description of the theme, research question(s), and a reasoning of the choices. It should also indicate the methodologies to be used, and what actors outside the academia to involve. The final project description will be developed in cooperation with the supervision team after employment.
All documentation to be considered must be in a Scandinavian language or English. Diplomas and transcripts must also be submitted in the original language, if not in English or Scandinavian. We only accept applications and documentation sent via Jobbnorge within the application deadline.
General information
The appointment is made in accordance with State regulations and guidelines at UiT. At our website, you will find more information for applicants.
Remuneration of PhD positions are in salary code 1017, and normally starts at salary grade 54 on the pay scale for Norwegian state employees – equivalent to 490 800 NOK/year. There is a 2% deduction for contribution to the Norwegian Public Service Pension Fund.
We process personal data given in an application or CV in accordance with the Personal Data Act (Offentleglova). According to the Personal Data Act information about the applicant may be included in the public applicant list, also in cases where the applicant has requested non-disclosure. You will receive advance notification in the event of such publication, if you have requested non-disclosure.