LEDIG STILLING VED UIT NORGES ARKTISKE UNIVERSITET
PhD Fellow Glacial Flour Power Impacts of sediment-bound nutrients and metals exported from glaciers
Deadline: 15.02.2023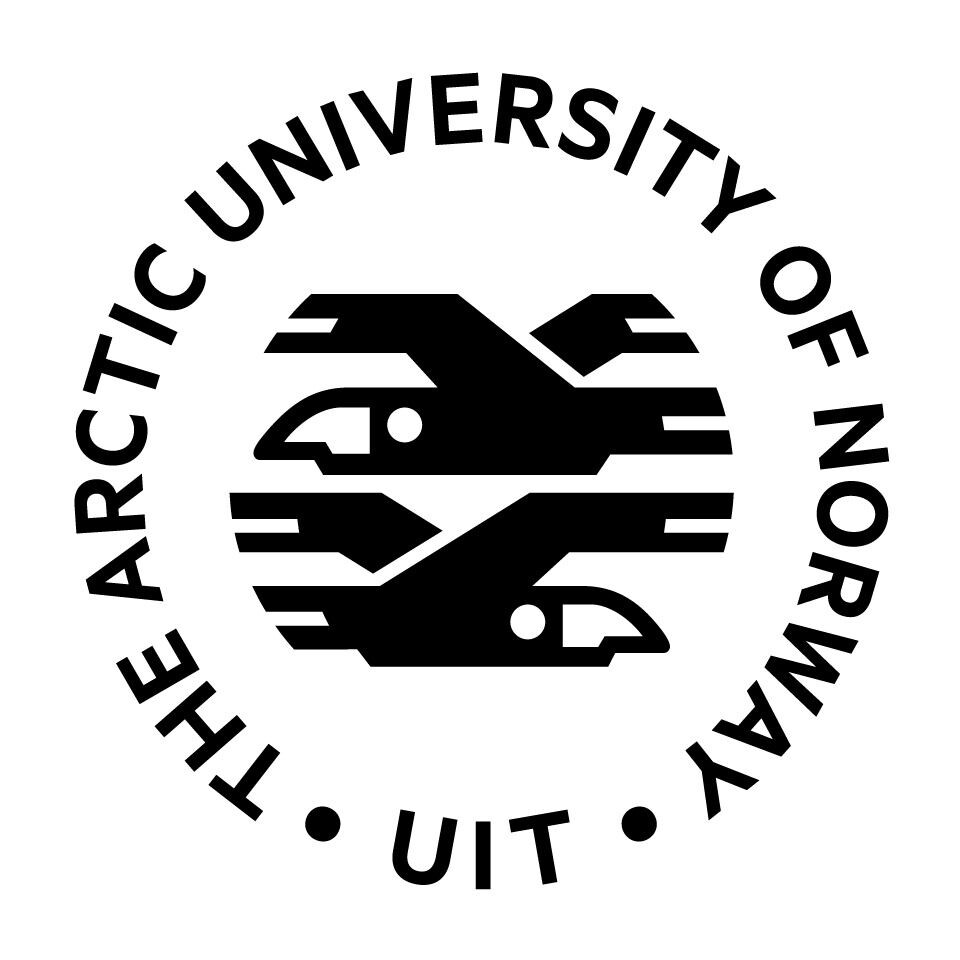 UiT The Arctic University of Norway
UiT is a multi-campus research university in Norway and the northernmost university of the world. Our central location in the High North, our broad and diverse research and study portfolio, and our interdisciplinary qualities make us uniquely suited to meet the challenges of the future. At UiT you can explore global issues from a close-up perspective.

Credibility, academic freedom, closeness, creativity and commitment shall be hallmarks of the relationship between our employees, between our employees and our students and between UiT and our partners.

The main task of the Faculty of Science and Technology is to conduct research and teaching at high national and international level. Prioritized research areas include energy, climate, environment, maritime, marine, nano-, space-, and information technology; addressing both general topics and topics relevant for the High North.
Faculty of Science and Technology
The position
The Department of Geosciences at UiT The Arctic University of Norway in Tromsø has a PhD position vacant on the impact of glacial sediments ("glacial flour") on microbially- and plankton-mediated nutrient and metal cycling from ice to fjord, linked to the newly funded EU Doctoral Network ICEBIO. It will draw upon new biogeochemical facilities in the Department of Geosciences at UiT and the Cells in the Cold (CECO) facility at the Department of Arctic and Marine Biology, UiT.
The position is affiliated to the Department of Geosciences, at UiT with joint supervision from the Department of Arctic and Marine Biology (UiT) and the Norwegian Polar Institute. It also includes an industrial placement opportunity at Hydreka (France) via Dr Cédric Malandain. The Department of Geosciences has a diverse portfolio of research and teaching activities in Biogeochemistry, Glaciology, Geophysics, Oceanography and Solid Earth Sciences, Mineral Resources and Geohazards; Sedimentary Systems, Paleoclimates and Environments. It hosts currently one Norwegian Centre of Excellence (CAGE – Centre for Arctic Gas Hydrate, Environment and Climate, 2013 - 2023), and from 2023 a new Centre of Excellence (iC3 – Centre for ice, Cryosphere, Carbon and Climate). Furthermore, the department participates in a national Centre for Excellence in Education (iEarth – Centre for integrated Earth Science Education). The appointed candidate will benefit from cooperation between the Department of Geosciences, the Department of Arctic and Marine Biology at UiT and the Norwegian Polar Institute, which are based in Tromsø.
The workplace will be the Department of Geosciences at UiT The Arctic University of Norway in Tromsø. You must be able to start in the position in Tromsø within a reasonable time after receiving the offer, and June 2023 at the latest. The position is for a period of three years. The objective of the position is to complete research training to the level of a doctoral degree. Admission to the PhD programme is a prerequisite for employment, and the programme period starts on commencement of the position.
The Marie Skłodowska-Curie Doctoral Network Program offers a highly competitive and attractive salary and working conditions.
Each fellowship includes the following:
~3400 €/month gross living allowance. This amount varies depending on the country of residence and depends on country-specific correction coefficients. This amount is subject to local taxes, social security deductions, etc.
To cover personal household, relocation and travel expenses, 600€/month gross will be paid to each candidate. This amount is also subject to local taxes, social security deductions etc.
When applicable, family allowance may also be provided in the amount of 660€/month gross. This amount is subject to local taxes, social security deductions etc. Other possible allowances include long-term leave and special needs and more information can be provided if requested.
About the project and the research
Glaciers and Ice sheets have thinned and retreated at accelerating rates in recent decades. The implications of these changes for global sea levels and riverine runoff are well established, but the impacts on water quality and downstream ecosystems are still poorly understood. This PhD studentship is also one of a cohort of PhD studentships within the EU ICEBIO Doctoral Network. It also forms part of a wider research council of Norway-funded project (METALLICA) which aims to determine the impact of glacier melting on the export of potentially toxic heavy metals to fjords in Norway and Svalbard.
The focus of the PhD project will be:
1) To track the biogeochemical evolution of glacial flour (and aligned fjord waters) across a salinity gradient from glacier to fjord, and infer potential relevance for plankton communities, and;
2) To screen glacial flour (and fjord pelagic communities) from glacier to fjord for gene sequences and their expression related to metabolic pathways of importance to fjord ecosystems, e.g. mercury methylation/demethylation, and in relation to local biogeochemistry.
Fieldwork for the project will be based in Kongsfjorden linked to the long-term pelagic monitoring programme led by the Norwegian Polar Institute, with planned fieldwork in 2023 and 2024. Laboratory methods include: chemical extractions of nutrients and metals from sediments, followed by geochemical analysis (e.g. nutrient/organic carbon analysis via autoanalyzer/discrete analyser) (objective 1); and DNA, RNA extractions and related molecular work to test the quality and quantity of extracts, followed by PCR and qPCR for quantification and other downstream molecular work. This will include basic bioinformatics, including gene searches and taxonomy. Analysis, statistics and basic data will be handled using R or similar software.
Contact
Further information about the position is available by contacting:
Qualifications
Required qualifications:
MSc or equivalent in Microbiology/Biology or (Environmental) Chemistry. This should include some previous experience of microbiological /biological work
Previous field experience
Excellent experience in handling large complex data sets
Good organizational skills and ability to work in a multidisciplinary team
Good written and oral communication skills in English
Desirable qualifications
Ability to treat or learn how to treat data produced by high throughput sequencing data, e.g. bioinformatic or informatic skills
Previous experience of biogeochemical analysis (e.g. nutrient analysis via Flow Injection Analyser/Segmented Flow Analyser/Discrete Analyser, DOC analysis)
Ability and willingness to work under extreme/harsh (polar) climatic conditions in different seasons
Qualification with a master's degree is required before commencement in the position. If you are near completion of your master's degree, you may still apply and submit a draft version of the thesis and a statement from your supervisor or institution indicating when the degree will be obtained. You must document completion of your degree before commencement in the position. You must still submit your transcripts for the master's degree with your application.
The results will be presented at national and international conferences/workshops, as well as published in peer-reviewed scientific journals. The candidate must therefore have a documented good command of English (both written and oral). Applicants not being able to communicate in Norwegian will be encouraged to learn the language within a reasonable time.
Additional EU ICE BIO eligibility: Candidates can only apply for a position in a country different from the one they have lived for most of the time in the last three years. At the time of recruitment by the host organisation, researchers should not have resided or carried out their main activity (work, studies, etc.) in the country of their host organisation for more than 12 months in the 3 years immediately prior to the reference date. Candidates CANNOT have been awarded a doctoral degree yet in any field. Further details on employment and eligibility in relation to the EU ICEBIO programme can be found here.
Assessment
All applications will be assessed against the above criteria via an assessment committee. As soon as the commitees report is ready you will receive a copy, approximately one month after the closing deadline for the post. All applicants will be notified as to whether they have been shortlisted, and the reasons for this decision. Shortlisted candidates will be invited for interview, which will take place a minimum of 2 weeks after communication of the decision. The final decision on these shortlisted candidates will be communicated up to one month after interview, unless the panel communicates that an earlier/later decision is likely. We will inform all applicants about the appointment.
The assessment will emphasize motivation and personal suitability for the position. You must be willing to engage in the ongoing development of your discipline and the university as a whole. During this assessment process, emphasis will be put on your potential for research as shown by the Master's thesis, the cover letter, and any other academic works. In addition, we may consider work experience, teaching qualifications or other activities of significance for the PhD studies.
As many as possible should have the opportunity to undertake organized research training. If you already hold a PhD or have equivalent competence, we will not appoint you to this position.
Admission to the PhD programme
For employment in the PhD position, you must be qualified for admission to the PhD programme at the Faculty of Science and Technology and participate in organized doctoral studies within the employment period.
Admission normally requires:
A bachelor's degree of 180 ECTS and a master's degree of 120 ECTS, or an integrated master's degree of 300 ECTS.
A master's thesis with a scope corresponding to at least 30 ECTS for a master's degree of 120 ECTS.
A master's thesis with a scope corresponding to at least 20 ECTS for an integrated master's degree of 300 ECTS.
In order to gain admission to the programme, the applicant must have a grade point average of C or better for the master's degree and for relevant subjects of the bachelor's degree. A more detailed description of admission requirements can be found here.
Applicants with a foreign education will be subjected to an evaluation of whether the educational background is equal to Norwegian higher education, following national guidelines from NOKUT.
If you are employed in the position, you will be provisionally admitted to the PhD programme. Application for final admission must be submitted no later than two months after taking up the position.
Inclusion and diversity
UiT The Arctic University of Norway is working actively to promote equality, gender balance and diversity among employees and students, and to create an inclusive and safe working environment. We believe that inclusion and diversity are a strength and we want employees with different competencies, professional experience, life experience and perspectives.
If you have a disability, a gap in your CV or immigrant background, we encourage you to tick the box for this in your application. If there are qualified applicants, we invite at least one in each group for an interview. If you get the job, we will adapt the working conditions if you need it. Apart from selecting the right candidates, we will only use the information for anonymous statistics.
We offer
A cross-disciplinary, supportive, and stimulating working environment with a dynamic group of PhD candidates and early career researchers
Good welfare arrangements for employees including beneficial arrangements for pension and insurances
National and international mobility to work closely with the project partners and to present the work in conferences/workshops
A unique hometown Tromsø combining a multicultural urban scene with nearby Arctic wilderness
Norwegian health policy aims to ensure that everyone, irrespective of their personal finances and where they live, has access to good health and care services of equal standard. As an employee you will become member of the National Insurance Scheme which also include health care services.
More practical information for working and living in Norway can be found here.
Application 
Your application must include:
Cover letter explaining your motivation and research interests
CV (maximum 2 pages)
Diploma for bachelor's and master's degree
Transcript of grades/academic record for bachelor's and master's degree
Explanation of the grading system for foreign education (Diploma Supplement if available)
Documentation of English proficiency
1-3 references with contact information
Master's thesis, and any other academic works
All documentation to be considered must be in a Scandinavian language or English. Diplomas and transcripts must also be submitted in the original language, if not in English or Scandinavian. We only accept applications and documentation sent via Jobbnorge within the application deadline.
General information
The appointment is made in accordance with State regulations and guidelines at UiT. At our website, you will find more information for applicants.
A shorter period of appointment may be decided when the PhD Fellow has already completed parts of their research training programme or when the appointment is based on a previous qualifying position PhD Fellow, research assistant, or the like in such a way that the total time used for research training amounts to three years.
Remuneration for the position of PhD Fellow is in accordance with the State salary scale code 1017, starting at NOK 501 200 per year. A compulsory contribution of 2 % to the Norwegian Public Service Pension Fund will be deducted.
We process personal data given in an application or CV in accordance with the Personal Data Act (Offentleglova). According to the Personal Data Act information about the applicant may be included in the public applicant list, also in cases where the applicant has requested non-disclosure. You will receive advance notification in the event of such publication, if you have requested non-disclosure.