LEDIG STILLING VED NMBU
Project Management Officer
Deadline: 19.05.2022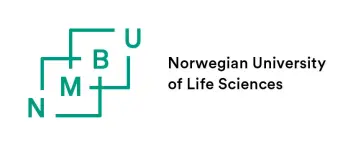 Norwegian University of Life Sciences
NMBU has a particular responsibility for research and education that secures the basis for the life of future generations. Sustainability is rooted in everything we do and we deliver knowledge for life. NMBU has 1,900 employees of which about 300 phd scholarships and 6,700 students. The university is divided into seven faculties.

NMBU believes that a good working environment is characterised by diversity.

We encourage qualified candidates to apply regardless of gender, functional ability, cultural background or whether you have been outside the labour market for a period. If necessary, workplace adaptations will be made for persons with disabilities. More information about NMBU is available at www.nmbu.no.


About The Faculty of Science and Technology


The Faculty of Science and Technology (REALTEK) develops research-based knowledge and educates civil engineers and lecturers needed to reach the UN's sustainability goals. We have approximately 150 employees, 70 PhD students and soon 1500 students. The education and research at REALTEK cover a broad spectrum of disciplines.

This includes data science, mechanics and process engineering, robotics, construction and architecture, industrial economics, environmental physics and renewable energy, geomatics, water and environmental engineering, applied mathematics as well as secondary school teacher education in natural sciences and use of natural resources such as in agriculture, forestry and aquaculture. The workplace is in Ås, 30 km from Oslo.
We seek a candidate with administrative experience working with research projects at international level, and who enjoys travelling throughout Europe.
This post provides the opportunity for an experienced, motivated, and well-organised individual to join a growing team conducting disruptive research in food automation.
About the position
The Faculty of Science and Technology at the Norwegian University of Life Sciences (NMBU) has a vacant full time Project Management Officer position. The position is vacant from 01.05.2022 and runs until the end of September 2023.
The Robotics Group at NMBU has been working for some time in developing novel autonomous systems for agricultural purposes and has recently embarked on expanding its competence into automation for the food (specifically, meat) industry. This has been developed through research projects funded by the Norwegian Research Council, and most recently a €7.5 million H2020 European funded project involving 10 partners from across Europe.
The long-term goal of the research is the development of a robust, flexible and scalable cognitive robotics platform, generally referred to as a "Meat Factory Cell". Automation in the food sector to-date is relatively inaccessible for low- and medium- volume producers. RoBUTCHER brings forward a new strategy which deviates significantly from current line-based production methods used in meat production.
The successful candidate would be a core member of the RoBUTCHER team, providing administrative support and executive assistance in the delivery of this exciting project.
Main tasks
The successful candidate will work directly with a project funded by the European Commission (A robust, flexible and scalable cognitive robotics platform: RoBUTCHER), which runs from 2020-2022 (3 years).
Main tasks:
Managing the effective communication and cooperation among RoBUTCHER beneficiaries and with the European Commission for administrative and financial issues.
Overseeing adherence to the deadlines for reporting, meetings, and other deliverables.
Assisting with collection, consolidation and review of the deliverable reports and contributions for the progress and financial reports.
Preparing for, arranging, and reporting from meetings.
Engaging with, and managing support towards Work Package leaders on logistical, administrative, and financial matters.
Liaising with Head of Administration for necessary administrative and financial services and consultations on important administrative and financial matters.
Liaising with the NMBU central administration (Research and Innovation Department) on technical, legal, and financial aspects that may affect the Project.
Assisting with identifying and mitigating risks perceived to impact project performance or quality.
Assisting with the continued development of the project Data Management Plan and project ethics requirements.
The successful candidate will work closely with the Project Co-ordinator, Dr Alex Mason.
Competence
Required Academic qualifications
A relevant university degree (minimum master or equivalent).
Other documented relevant prior knowledge will be emphasized in the selection and may replace the educational requirement.
Experience in research project administration
Fluent in written and spoken English
The following experiences and skills will be an advantage:
A degree or relevant experience in an engineering associated discipline
Experience of working as part of interdisciplinary teams in international (e.g., H2020) projects
Fluent, written and spoken, in a Scandinavian language (Norwegian, Swedish, or Danish)
Fluency in a second European language
Required personal skills:
Excellent communication skills
Project management skills
Self-motivated, able to work alone and in a team
Well-organised
Positive work attitude
Flexibility, and able to work under pressure with tight deadlines
Remuneration and further information
The position is placed in government pay scale position code 1434 Adviser salary grade 62 – 67 (currently NOK 563 900 – 615 800) on the Norwegian Government salary scale upon employment depending on qualification.
For further information, please contact:
General Information to applicants
Application
To apply online for this vacancy, please click on the 'Apply for this job' button above. This will route you to the University's Web Recruitment System, where you will need to register an account (if you have not already) and log in before completing the online application form.
Application deadline: 19.05.2022
Printed material which cannot be sent electronically should be sent by surface mail to Norwegian University of Life Sciences, Faculty of Science and Technology, P.O. Box 5003, NO-1432 Ås, within 19.05.2022. Please quote reference number 22/01799.