Institutt for energiteknikk (IFE) har en ledig spennende stilling!
PhD candidate in corrosion modelling
Deadline: 11.06.2020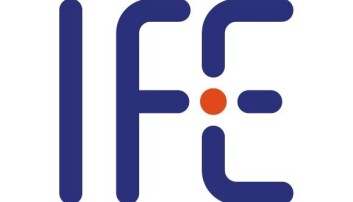 Institutt for energiteknikk
Research for a better future.

IFE is an independent research foundation based in Norway at Kjeller and in Halden. We are at the forefront internationally in several fields within digital technologies, material and process technology, flow and analysis technologies, radiopharmaceutical technology and nuclear technology. IFE develops new solutions for the industry and public sector in over 30 countries. IFE is host to the international OECD Halden Project. We are about 600 employees and the annual turnover is about NOK 1 billion. Read more about IFE at www.ife.no/en

Sector Flow and Environmental Technology.

The sector for Fluid Flow and Environmental Technology conducts groundbreaking and innovative research in areas such as process technology, wind energy, environmental technology, petroleum technology and corrosion. The sector consists of five departments; Flow Technology, Wind Energy, Corrosion Technology, Tracer Technology and Environmental Analysis. Our aim is to develop relevant products for the industry by combining basic chemistry, physics and process understanding with digital tools and state of the art instrumentation.
We offer a PhD position in the Corrosion Technology Department. The position is fully funded for 3 years and is part of a joint research project between IFE and the University of Stavanger. The project is funded by the Research Council of Norway and oil and gas companies.
You will join a dynamic group focused on applied corrosion science. We are working to assure safe transport of oil, gas and CO2 in pipelines and strivefor better models to predict corrosion rates.
You will work in a project to expand knowledge on corrosion occurring top-of-the-line in pipelines transporting unprocessed natural gas. Your contribution will involve carrying out lab experiments, setting the results in context with existing knowledge and developing models to predict corrosion rates. The results of the work are planned to be published in peer-reviewed international scientific journals and presented at international conferences in corrosion and materials science.
Work tasks
Plan and perform experiments
Perform extensive characterisation of the materials before and after corrosion testing
Develop dedicated experimental set-ups and testing protocols
Analyse data obtained through electrochemical and other testing methods
Develop models for corrosion mechanisms
Collaborate with your research team
Publish results in international peer-reviewed journals
Present work at international conferences
Attend courses and take examinations amounting to at least 30 ECTS (European Credit Transfer System) at the University of Stavanger
Qualifications
Master's degree or MSc in chemistry, physics, materials science or closely related disciplines
Knowledge of corrosion or electrochemistry
Experience with characterisation of materials is a plus
Experience with tools for modelling chemical and physical processes is a plus
Personal qualities
We need a motivated person who has excellent problem-solving skills and who will be an active participant and collaborator in our group. You will have the chance to gain knowledge and skills that will support and extend the opportunities for us as a research group and for you as a developing scientist. We focus on delivering technology needed by our partners and by society.
We offer
Work in an industry-relevant and research-intensive environment with focus on innovation
An informal, positive working environment with friendly and knowledgeable colleagues
Supervising by acknowledged professionals: Professor Tor Hemmingsen (UiS) and Senior Scientist Attila Palencsar (IFE)
Salary according to agreement
Social benefits including pension, life insurance and accident insurance
Spørsmål om stillingen