LEDIG STILLING VED INSTITUTT FOR ENERGITEKNIKK (IFE)!
Senior / Principal Research Scientists within Risk, Safety & Security
Deadline: 31.08.2021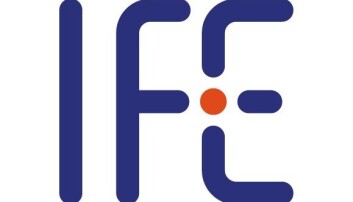 Institute for Energy Technology
The Institute for Energy Technology (IFE) is an independent research foundation in Norway, with locations in Kjeller and Halden. Our vision is to be an 'international leading research environment that actively develops innovative solutions through people and technology'. We have roughly 600 employees, with annual sales of approximately 1 billion NOK. IFE is a broad multi-disciplinary research organisation, with international top-level expertise in the fields of digital technologies, material and process technology, flow and analysis technologies, radiopharmaceutical technology and nuclear technology. Our mission is 'Research for a better future'. We develop innovative technological solutions for both industry and public sector in more than 30 countries, and host the International OECD Halden Reactor Project. www.ife.no
Will you join us working in the team on Risk, Safety & Security?
We are growing fast and looking for Senior to Principal Research Scientists with a curious and collaborative attitude who are energized to conduct research for a better future within the following research fields:
Cyber security
Modelling and simulation of physical systems
Digital twins
Risk safety management
And in our research/business areas:
Energy
Smart City
Transport
Industry & Space
The Risk, Safety & Security Department is responsible for the IFE Cybersecurity centre, including its cyber labs/enclaves, and work in close collaborations with other laboratories such as HAMMLAB. The department also has a close collaboration with IFE's Security Operation Centre (SOC).
Position information:
As a senior to principal research scientist, you will have a well-paid permanent position where 100% of your time is dedicated to research activity (no teaching unless you wish to have a connection to a university, as well). You will spend your time working with private and public parties to carry out applied research work, generating scientific publications, and seeking new research opportunities and funding. You will be surrounded by distinguished colleagues with multidisciplinary research backgrounds in an inclusive workplace with strong national and international networks in research and industry.
Our requirements:
You should have:
PhD and research focus in one or more of our research fields. Given our multidisciplinary focus, expertise in more than one of the fields would be advantageous
A strong publication record in the last 5-10 years in these research fields
Track record of successful grant proposal writing
Track record of leading research projects through to success
A strong international network
You should be fluent in English
You should be interested in creating research groups around your research interests and mentoring junior researchers
We offer:
A permanent position fully dedicated to research activity
Research tasks in fields that have great potential for large societal impact
Considerable freedom to develop research projects in the direction of your interests
A large degree of autonomy and flexible working hours
A multidisciplinary work environment
Access to state-of-the-art laboratories
A well-established and wide ranging national and international network within research and industry
Growing and healthy organisation that is focused on individual and group development
Very competitive salary with a good pension plan
How to Apply?
The following application materials must be submitted through the IFE job application portal:
Cover letter
Curriculum Vitae.
Location: Halden in Norway.
We place great emphasis on your personal suitability for the position. IFE is subject to the National Security Act, and the candidate must be able to pass a background check and must be able to obtain security clearance and authorization.
Webcruiter ID: 4408537618
Contacts: